Google Chrome share page URL via QR Code feature is now working. In this blog post, learn how to enable and use the feature.
From last few month Google is working on bring a new functionality in Chrome browser for desktop using which users can share web page URL in browser via QR code.
Starting with latest version of Chrome in Canary channel, the company included a new flag called "Enable sharing page via QR Code". Once you enable this flag it adds new entry into right-click UI to share the page's URL via a generated QR Code.
How to Share Page URL via QR Code in Chrome
In case, you can't wait to hand-on this new feature in Chrome browser, then here's what you need to do:
Launch Chrome New Tab Page and visit this flag address: chrome://flags/#sharing-qr-code-generator
Here, using the "Enable sharing page via QR Code" drop-down change the settings from Default to Enabled.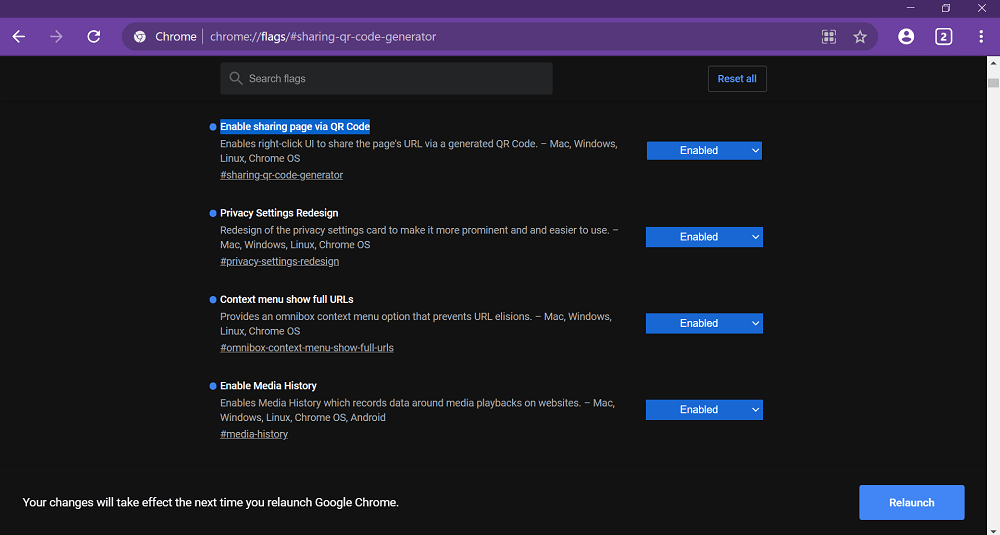 Click on the Relaunch button to apply the changes.
At this point, you have successfully enabled the functionality. To share a webpage URL via QR code from Chrome browser for Desktop to mobile. Here's what you need to do:
1. First you need to make sure, that you running Chrome in Canary channel v84.0.4116.5 or above.
2. Head over to the webpage which you want to share.
3. Next, right-click on the page and select "Generate QR code for this page" from the menu.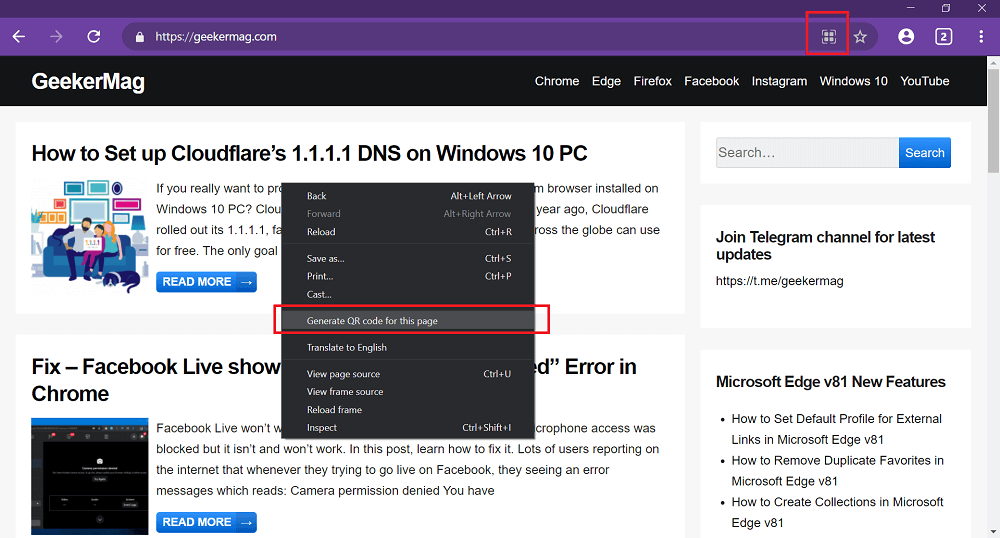 Alternatively, you can click on the Generate QR code for this page icon available at the end of the address bar.
Instantly, QR code for the same web page will appear on the left side of the page. This is how it looks like:
Next, hold your smartphone and scan this QR code generated for the web page. Once, your phone detects it, tap on details pop-up to launch it in the browser. Check the following screenshot for clear idea: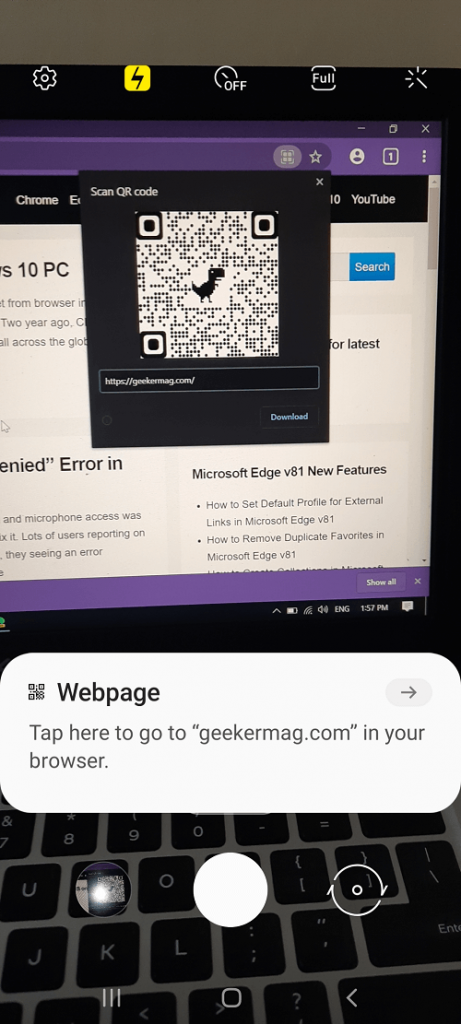 The QR code for webpage UI also has option to download the QR code in the image format. As of writing this blog post, you can download the QR code but it's not functional. It is expected that company will enhance Chrome QR code sharing feature in upcoming days.
What are your thoughts about Share Page URL via QR Code in Chrome feature? We would like to hear your opinion in the comments.
Thanks, Techdows for the tip.