Want to enable Google Chrome dark theme? It possible now and in this blog post you will learn how to enable it.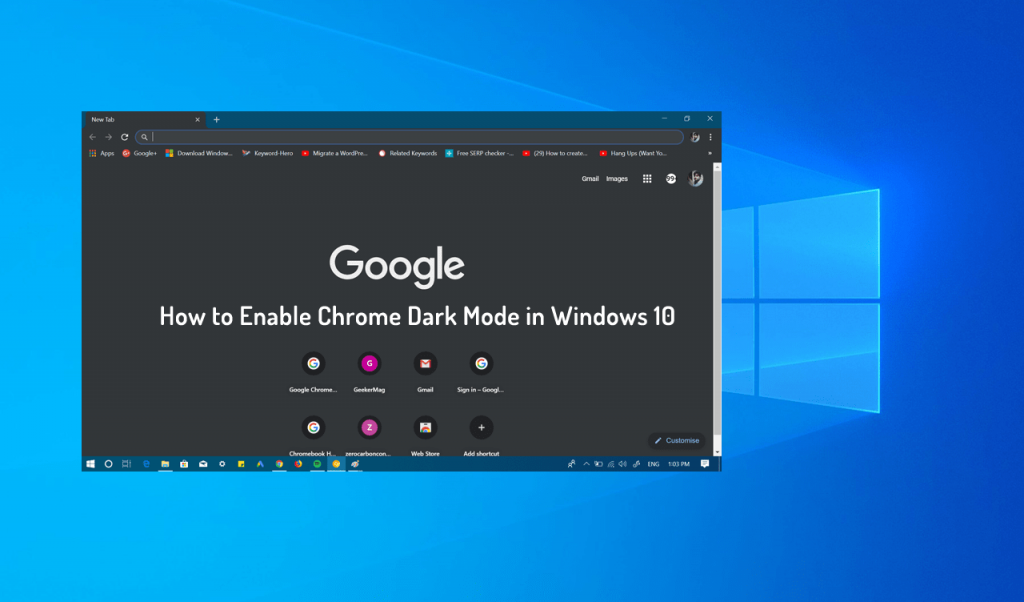 Last year, the company introduced lots of new features in the Chrome browser, but the Chrome dark mode was still in the waiting list.
Chrome dark theme is already coming to MacOS Mojave in the upcoming update, the news was confirmed by the company back in September.
Fortunately, the good news is coming for the Windows 10 users waiting for the Chrome dark theme. According to the bug report, which was discovered by Techdows, a few days ago, dark theme support was already landed in Chrome Canary.
With release of Chrome 73, the company officially rolled out Chrome dark mode for all the users accompanied by serveral new improvements.
How to Enable Chrome Dark Mode in Windows 10
Enabling Chrome Dark mode in Windows 10 is easy. All you have to do is to enable dark mode in Windows 10 and Chrome will automatically turn on the dark theme, similar to the one available in Chrome Incognito mode.
As simple as that.
If after updating to Chrome 73, the dark mode is still not working, then you can enable Chrome dark mode forcefully. For that, users need to take help of the command-line flag.
Here's what you need to do:
1. Download and install the latest version of Chrome i.e. Chrome 73
2. Next, you need to right click on the Chrome available on the desktop. From the context menu, you need to select Properties.
Here in the Chrome Properties, you need to switch to Shortcut.
3. Next head over to 'Target Field', just after the chrome.exe, you need to add, -force-dark-mode (make sure to add space) and then click on the Apply button to save changes.
4. Relaunch Chrome Browser.
Note: If this fails to activate Dark mode in Chrome, try to reboot your computer to apply the changes.
This time you will notice that hidden dark theme in Chrome is enabled. You can check the following screenshot to get a clear idea about how Chrome dark theme looks like:
At any point, if you want to use the normal default theme, then you need to remove the command-line flag about which we discussed in the above lines.
Note – Also keep in mind that Chrome Dark theme is still under development so you might not find what you're expecting from Google. It is possible that the final version of the Chrome dark mode looks different from the one which is available at the moment.
What are your thoughts about Google Chrome dark theme? Satisfied with Dark Mode? Whatever is in your mind, feel free to share in the comments.
Himachali, Mechanical Engineer, Snooker Lover, Avid drinker of Scotch, Content Creator, Traveller and Shorter than you (probably).