Want to enable Google Chrome dark mode? It possible now and in this blog post you will learn how to enable it.
Last year, the company introduced lots of new features in the Chrome browser, but the Chrome dark mode was still on the waiting list. With the release of Chrome 74 (Stable version), the company officially rolled out Chrome dark mode accompanied by several new improvements.
How to Enable Chrome Dark Mode in Windows 10
Enabling Chrome Dark mode in Windows 10 is easy. All you have to do is to enable dark mode in Windows 10 and Chrome will automatically turn on the dark theme, similar to the one available in Chrome Incognito mode.
To enable dark mode in Windows 10, you need to launch Settings >Personalization > Color. In 'Choose your color' drop-down select Dark.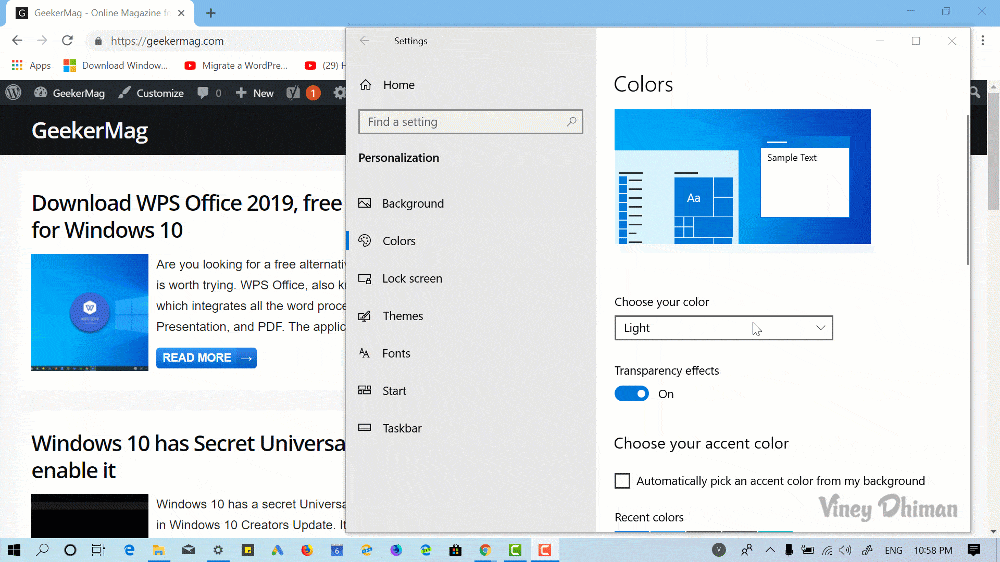 As simple as that.
In case, you want to disable Chrome Dark Mode, even when Windows 10 Dark Mode is Enabled, then check out following blog post:
Disable Chrome Dark Mode, When Windows 10 Dark Mode is Enabled
Note: If you've enabled the Chrome dark mode using command line workaround, then you have to reset Chrome properties to factory state to make this feature work.
Useful Posts:
What are your thoughts about the Google Chrome dark theme? Satisfied with Dark Mode? Whatever is in your mind, feel free to share in the comments.
Please do not hesitate to Contact me on Twitter if you want assistance with issue related to Windows 11, Windows 10, and Edge browser. I will try my best to assist you ASAP. (Follow me first and then PM your issue on Twitter)

Buy us a coffee if you find information shared in this blog post useful. Mention 'Coffee' in Subject. So that I can thank you