Microsoft Edge browser in Windows 10 already has a dark theme, but the same is not in the case of Chromium based Edge browser. The browser with default settings doesn't offer a dark theme in version 75.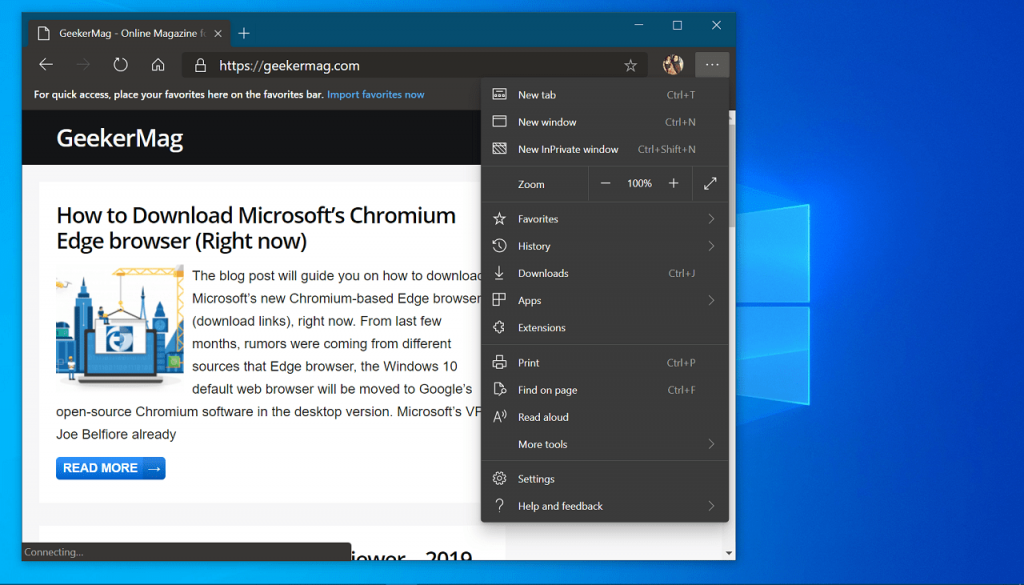 Update: 16/05/2019 – Starting with Edge Canary v76.0.160.0, the dark mode support on Windows 10 is enabled with default settings. There's no need to enable Microsoft Edge theme flag to enable the dark mode.
Microsoft Chromium Edge browser respect Windows 10 Settings, it means, whenever you enable dark mode in Windows 10, it automatically enables the dark theme in the browser.
You need to head over to Settings > Personalization > Colors. Here choose your mode to Dark.
In case, dark mode is not working with default settings, then you can follow steps below to enable it.
Fortunately, you can enable it, and the good thing is that also support Windows 10 theme settings. Here's how to do it:
1 . Launch Chromium Edge browser.
2. In the address bar, visit edge://flags page and in the space provided search "Microsoft Edge theme."
Alternatively, to visit the same flag directly visit following address
edge://flags/#edge-follow-os-theme
and hit enter.
3. Using "Microsoft Edge theme" drop-down change setting to "Enabled." and then click on the Relaunch Now button to apply the changes.
At this point, you have succesfully enabled dark theme in Chromium Edge. This is how the browser looks like: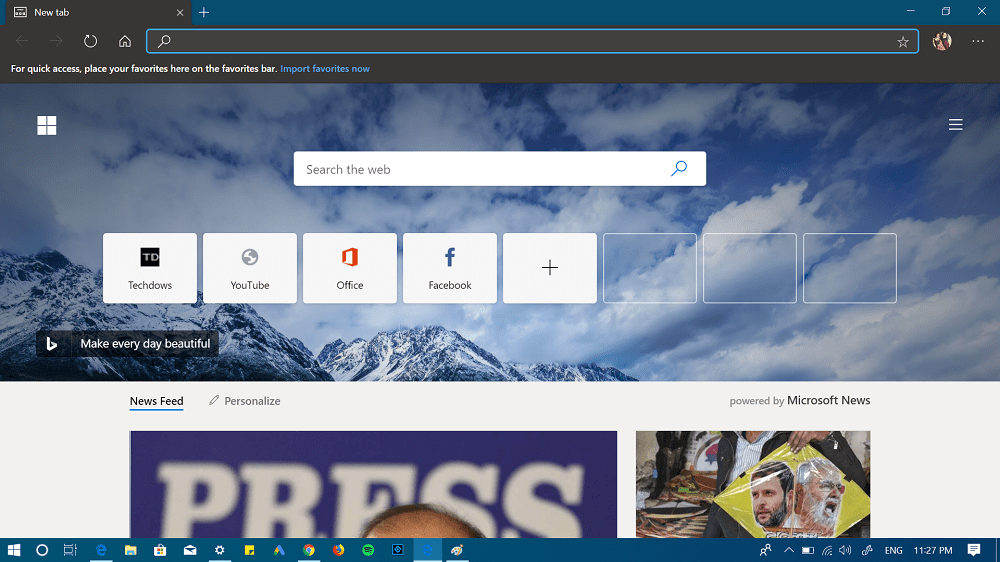 That's it!
This is how to enable Microsoft Chromium Edge dark theme, find this blog post handy? What are your thoughts about this new browser? Let us know in the comments.