Some users after installing the latest feature update called Windows 10 May 2020 Update seeing Header ad banner in the Settings app of Windows 10. This displays the Microsoft account Avatar followed by your Name, Email with a link to visit Microsoft account, OneDrive, Web Browsing, and Windows Update in the Settings header.
You can check the following screenshot for a clear idea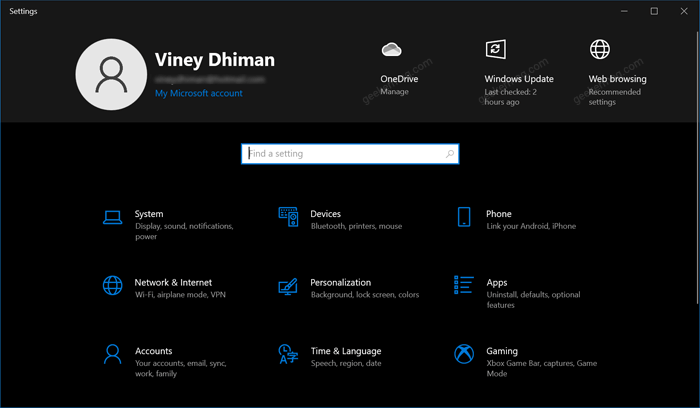 Some users find it useful as it let you quickly headover to particular settings. For example, clicking One Drive open One Drive app, clicking Windows Update take you Windows Update section. Apart from this, if you click on Web Browsing it show you best recommended browser settings for Windows 10.
You might be interested in reading about post on How to Disable Microsoft Edge Banner Ad in Windows 10 Settings Header using Vive tool.
On the other hand, some users find it annoying and want to disable header ad banner in Windows 10. In case, you made up to this blog post then chances are you also seeing the same header ad in Settings, right? And either you want to enable header banner if it's not available for you or want to disable it
Unfortunately, there's no setting available in Windows 10 to enable or disable Header ad banner in Windows 10. But that doesn't mean its impossible. You can take the help of a third-party program called VIVE to achieve this thing
Enable or Disable Header Ad Banner in Windows 10 Settings app
1. Download Vive Tool for Windows 10 from github.
2. Extract the files and then Open the Vive Tool folder.
3. Next, you need to click on the File > Open Windows PowerShell > Open Windows PowerShell as administrator.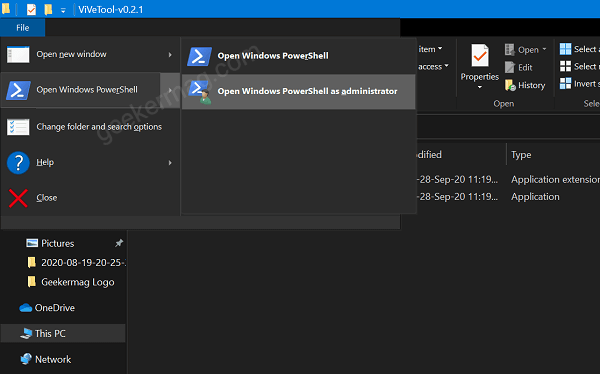 3. According to your requirement (enable or disable), you need to copy-paste the command listed below and hit Enter.
Disable Header ad in Settings app
 .\vivetool.exe addconfig 18299130 1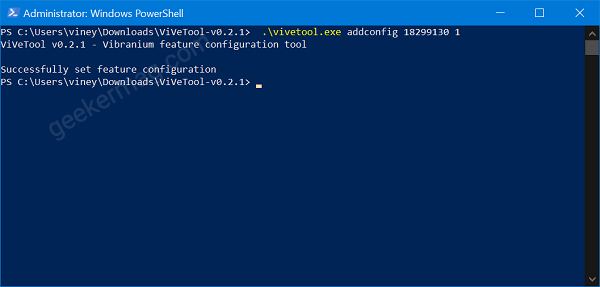 Enable Header ad in Settings app
 .\vivetool.exe addconfig 18299130 2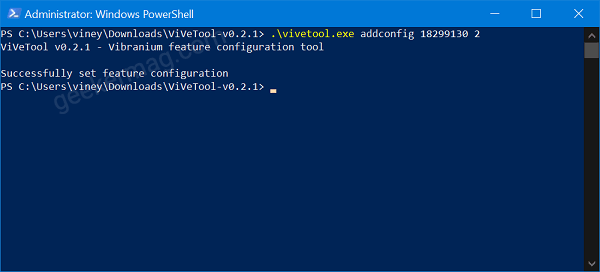 4. Once you see the OK status, reboot your computer to apply the changes.
As simple as that! You can check out following YouTube for steps:
Are you seeing header ad in Windows 10 after installing version 2004? What you're seeing in it? Do you find workaround in this blog post useful? Let us know in the comments.