The TOZO Open Buds is a remarkable addition to the world of wireless earbuds, offering a unique blend of comfort, innovation, and audio excellence. With a host of features that cater to both audiophiles and active individuals, these earbuds are designed to provide a truly immersive and hassle-free audio experience.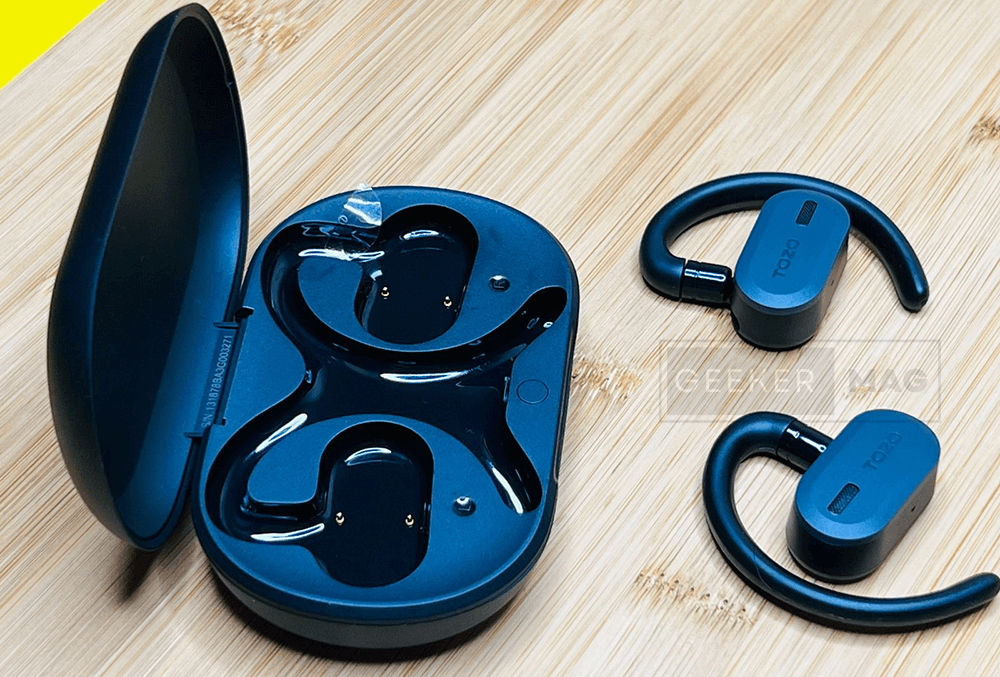 Design and Comfort:
One of the standout features of the TOZO Open Buds is their innovative biaxial rotation design. This design allows for a customizable fit, enabling users to adjust the angle of the earbuds in two ways according to their preferences and needs.
The open-ear design adds a layer of convenience and safety, enabling users to enjoy their music while remaining aware of their surroundings. This proves particularly useful for outdoor activities where situational awareness is crucial.
Additionally, the directional sound technology ensures that your audio remains private, making it a considerate choice for use in public spaces.
Audio Performance:
The 14.2mm dynamic driver units in the TOZO Open Buds deliver a sound experience that is both clear and powerful. The bass response is notably impressive, enhancing the energy and intensity of your music.
This powerful bass quality becomes a motivating companion during fitness routines, pushing you to achieve your goals with an added sense of enjoyment.
Call Quality and Noise Cancellation:
The DSP Call Noise Cancellation feature is a standout addition, accurately capturing and separating ambient noise from your voice during calls. Even in noisy environments, the TOZO Open Buds ensure high-quality and uninterrupted communication. This feature is especially handy for professionals or individuals who frequently find themselves in bustling settings.
Connectivity and Battery Life:
Equipped with Bluetooth 5.3 technology, the TOZO Open Buds provide stable wireless connectivity and reliable audio transmission. The dual-device connection feature allows for simultaneous connection to two Bluetooth devices, enabling seamless switching between audio sources.
The 21-hour battery life (12 hours on a single charge and an additional 30 hours with the charging case) ensures that your music keeps pace with your day.
Personalization and Control:
The compatibility with the TOZO app for Android & iOS adds an extra layer of personalization to the audio experience. With 5 preset EQ settings tailored to different music genres, preferences, and scenarios, you can create a sound profile that aligns perfectly with your tastes.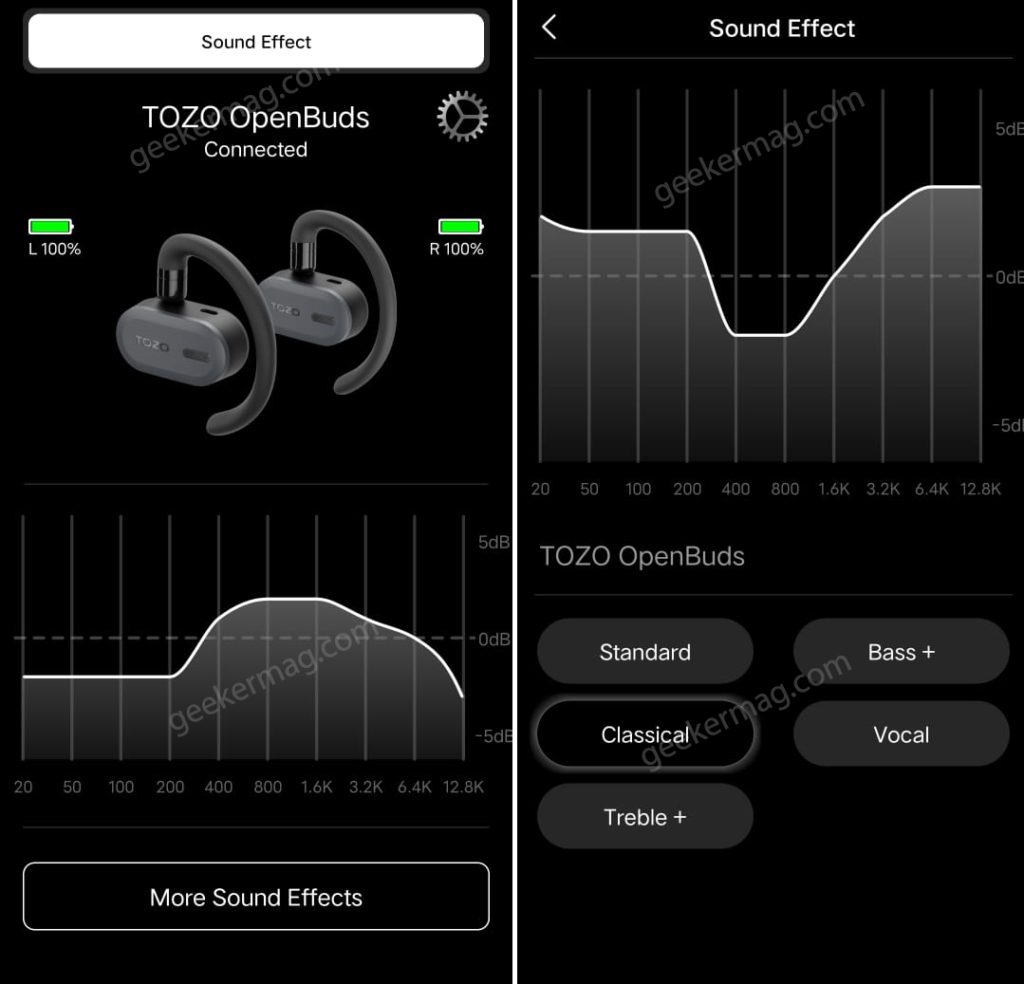 The hassle-free one-click reset button proves invaluable for troubleshooting and maintaining optimal performance.
Safe Driving and Enhanced Privacy:
The TOZO Open Buds are not only about personal entertainment but also promote safety. The open-ear design allows you to enjoy music without compromising your ability to hear important traffic sounds or sirens, making it an excellent companion for safer driving.
The directional sound technology also ensures that your audio remains private and prevents disturbing those around you, making it an ideal choice for public spaces.
Update Pricing and Shipping:
Priced at an attractive $69.99, the TOZO Open Buds offer an exceptional value proposition. With the added advantage of fast and free shipping, your new earbuds will reach you swiftly and without any additional cost.
TOZO provides a 30-day money-back guarantee and offers a 1-year hassle-free warranty, providing you with peace of mind. TOZO's commitment doesn't stop there; lifetime customer support ensures that you have continuous assistance throughout your journey with the TOZO Open Buds.
Conclusion:
In essence, the TOZO Open Buds encompass a harmonious blend of comfort, innovation, and audio prowess. With their unique design, impressive sound quality, and thoughtful features like noise cancellation and dual-device connectivity, these earbuds cater to diverse needs.
Priced affordably at $69.99 and accompanied by fast shipping, a money-back guarantee, and robust customer support, the TOZO Open Buds offer a compelling proposition.
As an independent platform, it takes a lot of effort to create and curate quality content daily. Our content is totally funded by users like you.
Therefore, if you find information on this website useful, we kindly ask for your support in maintaining the longevity of our platform. If each person who benefits from our website contributes, we can secure a brighter future for our website.
Donate on Paypal or Buy us a coffee if you find the information shared in this blog post useful. Mention 'Coffee' in the Subject. So that I can thank you