Students work under a tight budget. With all the spendings, buying mobile phones regularly doesn't quite rank high in their priority lists. Therefore, a student needs to ensure that the phone they are about to purchase will not just serve them for several months then shut down on its own. This means that getting a phone that will fit into their budget and still serve the purpose for a long time is paramount.
4 Budget Phones That Won't Break Down in a Few Months
High-end mobile phones cost quite a fortune. Yes, such models come through for students' activities such as chatting, taking pictures, sorting for essay writing service, etc. The problem is the price! Luckily there are plenty of alternatives out there. Below are some of the best budget phones that students can get the most out of them.
Google Pixel 4A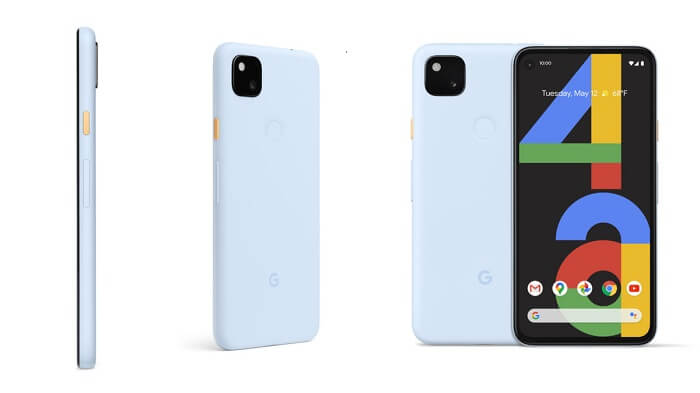 Most people love this phone because Google took every positive attribute of the 2019 3A and improved it in the 4A. It's not a rare occurrence for a phone to improve in quality. But a price decrease is not as common.
The Google Pixel 4A has a camera that every student will be head over heels for. There is no mobile phone within its price range with a spectacular primary sensor that comes even close! It can take outstanding low-light pictures, night sky, and other hard-to-capture scenes, all thanks to its Night Sight option.
To top it off, the mobile phone has the capacity to support other essential students' services. For instance, the owner can get the help of an essay writing service online and use email to submit his task. Just a few clicks and you are done.
No feeling is worse than when you have traveled away from home with a fully charged phone, only for it to bombard you with "battery low" notification hours later. However, with the Google Pixel 4A, this will not be the case. The mobile phone has a strong battery that lasts a whole day.
And for those who are into mobile phones with slick and compact designs, Pixel 4A couldn't fit any better. With an ultra-modern 5.8 inch OLED screen and a perfect plastic body, the phone is ideal for any student!
Samsung Galaxy S10e
Most people deem this phone a sibling of the Samsung S10. The phone has 128GB storage space and 6GB RAM. It is worth noting that this is the least expensive model of the Galaxy S series.
The phone's front is a Gorilla Glass 5 with a 5.8-inch display. This means no matter where you are, the phone's outstanding display characteristics will allow you to view the content, even when you are outdoors or in a brightly lit room.
Contrary to most Samsung phones, the Galaxy S10e does not imitate a curved display structure; it is flat. Additionally, it has more bezels compared to its S10 counterparts.
Generally, this phone is a powerful and palm-friendly phone that fits some high-end phones in the market. Yes, it does not have all the fancy and sparkly features like the expensive S10 and S10+, but its power is just incredible.
iPhone SE 2nd Generation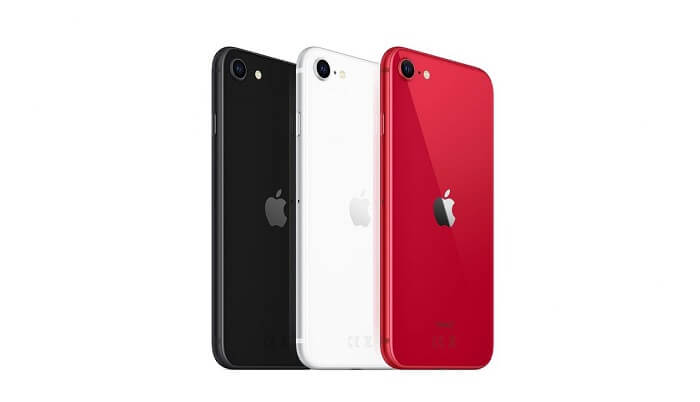 The SE is the perfect option for any student who still wants to own an affordable Apple mobile phone without all the fancy features present in the higher-end versions. It is an excellent mobile that will effectively handle every task you throw at it, making it suitable for a student.
Those students that identify themselves as gaming enthusiasts will be happy to hear that the iPhone SE has an Apple-made built chip known as the A13. This is the same one found in the iPhone 11 pro. This chip enhances the phone's performance, ensuring that it does not let you down when playing your favorite game on it. No other phone in this price range beats this processor's performance. Even if the graphics are intensive, the phone will still handle it smoothly and without a hitch.
When it comes to size, the iPhone SE can neither be termed as big nor small. In fact, Apple is planning to release an even smaller phone. Yes, it won't be the best fit if you are to use it for entertainment for long, but it will perform just fine.
The phone has a single-back camera that will also take great pictures for you. However, the bad thing is that it does not have the Night Mode as it is with other high-end mobile phones. This means that the phone won't capture good photos when the light intensity is low.
The phone has a glass board. This makes it fragile, meaning that it would be a better idea to purchase a protection case.
OnePlus Nord N10
With the Nord N10, OnePlus did what it does best again; producing mobile phones that undercut the market's big phone brands. The phone is an affordable device that offers an accessible entry point to 5G connectivity. It also has a powerful processor, a Snapdragon 690.
The OnePlus Nord N10 has one of the best displays for a phone in its price range. This makes it a good phone for gaming and student entertainment. Additionally, it works perfectly fine by supporting apps beneficial to students. For example, after looking for an essay writing service, the student can comfortably monitor the process, submit the essays, and still carry out other tasks like chatting. This is possible since the phone allows for smooth switching between different apps. 
Below are some of the most lucrative specs.
Qualcomm Snapdragon 690 processor
6GB RAM LPDDR4x
6.5-inch screen display with 1080×2400 LCD
A strong 4300 mAh battery
128GB storage space
64mp camera
A headphone's jack
5GNR connectivity
No IP Rating
Midnight Ice color shade
There are so many durable and pocket-friendly phones out there for students to use. Make sure you thoroughly research the market before you make your purchase. There is definitely a model out there that will fit your needs perfectly.
As an independent platform, it takes a lot of effort to create and curate quality content daily. Our content is totally funded by users like you.
Therefore, if you find information on this website useful, we kindly ask for your support in maintaining the longevity of our platform. If each person who benefits from our website contributes, we can secure a brighter future for our website.
Donate on Paypal or Buy us a coffee if you find the information shared in this blog post useful. Mention 'Coffee' in the Subject. So that I can thank you