Many people have already installed Windows 11 before the official release, thanks to preview builds. Just like Windows 10, the Edge browser also comes preinstalled in Windows 11, and Microsoft doesn't want users to set Chrome, Firefox, and other web browsers as a default web browser in Windows 11.
Although it is possible to change the default web browser in Windows 11, the company has made the process to do so bit hard. Since Windows 11 is under development it is possible that Microsoft might change it when the first stable build is available for the public.
How to Change Default Web Browser in Windows 11 to Chrome | Firefox
With the help of the steps discussed below, you can set Firefox and Chrome as the default browsers in Windows 11
In case, you're not a fan of the Edge browser and want to replace it with either Chrome, Firefox, or other browsers of your choice. Here's how you can do that:
Launch Settings app in Windows 11 by pressing WIN + I key combo.
On the left side, switch to the Apps tab, and then on the right side, select Default apps.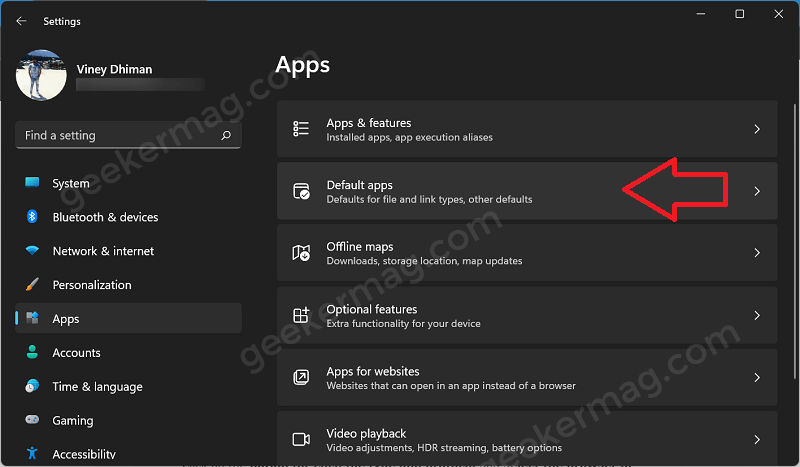 Using the search box listed under "Set defaults for applications", find your preferred browser. Let's say Chrome.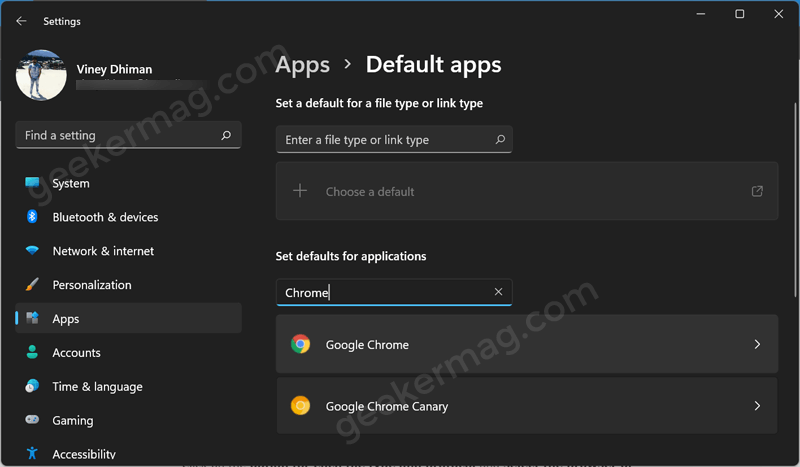 Once you find it, click to Continue.
Here, you will get a list of file types and protocols that the browser supports. You will notice that most of them are set to open with Microsoft Edge browser. The list includes: PDF, XHT, XHTML, SHTML, HTM, HTML, SVG, WEBP, MAILTO, HTTP, and HTTPS.
Click on the option for each file type and protocol and select the browser of your choice and, click OK.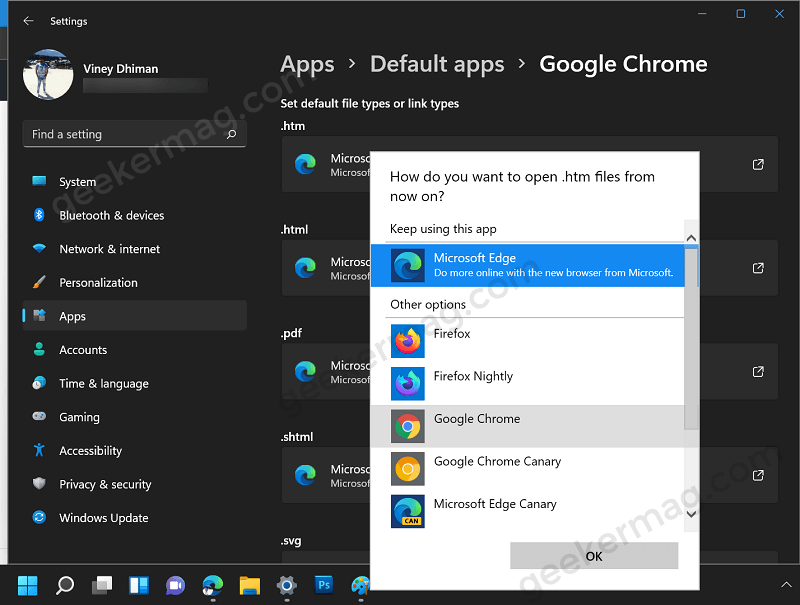 This is how it should look like: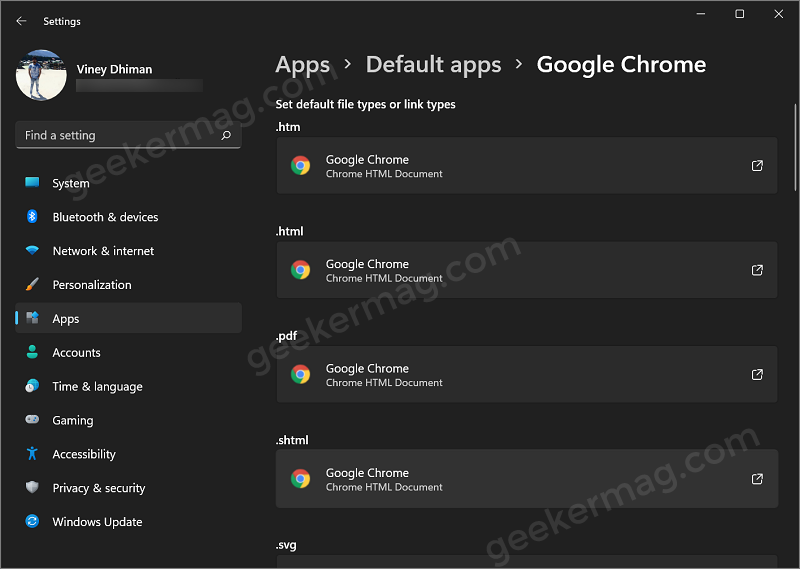 While selecting a browser other than Edge browser, you might see a dialog box that forces you to keep using Edge browser. Here, select Switch anyway.
Check out YouTube video on how to do that:
Do this until all the File types and protocols are set to open with the preferred browser. Once done, you have successfully set the new default browser in Windows 11.
It is highly possible that when you update Windows 11 to the latest or feature update, Microsoft might restore Edge as the default browser. So you need to follow the steps discussed above to change the browser again.