Sometimes you find yourself in a situation when you're able to send emails from your Hotmail account, but in return, you're not receiving emails on the same account. FYI, you're not alone.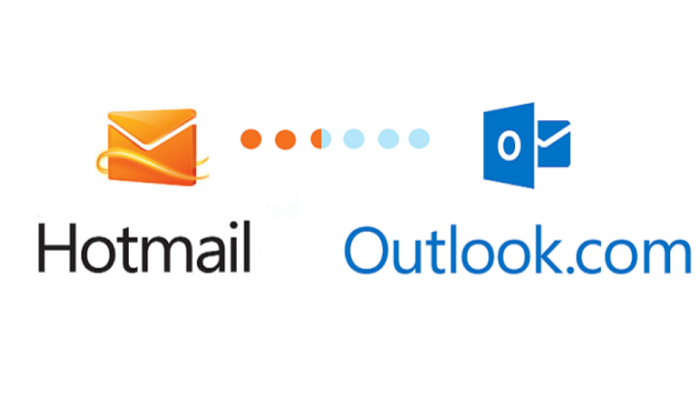 Many users have been reporting about Hotmail Not Receiving Emails for a long time and the worst thing is that reason behind this behavior is mysterious. According to Microsoft, there could be various reason behind this annoying behvariour.
Fix – Hotmail Not Receiving Emails
In case, you're not receiving emails to your Hotmail account, then you can try possible solutions discussed below in this blog post to fix the issue:
Note – We have checked various forums and online sources and the good thing is that one out of the solution fixed the issue for the users.
Check The Service Status
The very first fix that you can try is checking the service of your Hotmail account. Click here to check whether there is any issue from the Hotmail end. If you find any issues from the Hotmail end, you can prefer to contact the support team.
Check Your Junk Email Folder
Look for the 'Junk Email' folder in outlook.com. If you find any email that you are missing in your inbox, right-click on it, and mark it as not junk. After doing this, the email will move to your inbox.
Clean Your Inbox
In case, your Inbox quota is full, it is possible for you to send emails but won't receive them. Here's how you can check your Storage:
Click on the Gear icon and then click View all Outlook settings.
Next, switch to General tab and then select Storage. On the right pane, you will find full detail about your storage.
If storage is full, then following steps, else switch to next solution
To clean up Inbox, head over to the Junk email folder, right-click, and select Empty Folder. Apart from that, we suggest you to delete all unnecessary emails available on your Inbox
Check The Other Tab
Hotmail allows you to set up a Focused Inbox, with which your inbox will be separated into two tabs. You can set up a Focused and Other tab using which you will only be able to focus on emails important to you.
If you have set up another tab, then probably your email can be in that other tab. Check the other tab, and if you find the email there, then right-click on the email and click on move to Focused inbox. Your email will be moved from another tab to the focused inbox.
Check The Rules
There can be rules configured that do not allow you from seeing emails. To check and edit the rules, click on the Gear icon and click View all outlook settings. Switch to Mail and then select the Rules option.
If you find any rule which prevents you from seeing the email, you can edit or delete the rule. For that, select the rule, and then click on edit to edit it, or delete to delete it. Once done, click on Save, and then get back to your inbox.
It is possible that you start receiving emails.
Check For Email Forwarding
One of the most common reasons as to why your Hotmail account might not be receiving mails can be because of email forwarding being enabled.
To check whether the email forwarding is enabled or not, click the Gear icon > View All Outlook Settings > Mail > Forwarding.
On the right side, if you find that email forwarding is enabled, then click on stop forwarding.
Checked Blocked and Safe Senders
If you have blocked any sender, then you won't receive email from them. However, you can remove the sender from the block list.
Go to Gear icon > View All Outlook Settings > Mail > Junk Email. Here, on the right side Check for the sender's email address in the Blocked Senders list. Choose the email address and remove it. After removing, click on save. After doing this, you will start receiving emails from the sender.
Apart from that, if you find that sender email is not in the Blocked list, then add the same email to Safe Senders list. For that, click on Add button, type the email account and then Save.
After doing this, email that you have included in Safe Senders list won't go to Junk folder.
Check if your account is blocked
Sometimes it is possible that your Hotmail account is temporarily blocked by the company due to unusual sign in-activity. You can learn more about how to unblock your hotmail account,
(100% Working) Upgrade from Hotmail to Outlook
Hotmail is discontinued by Microsoft a long time ago and outlook is now a modern email service, Majority of the users facing the same issue reported that they manage to fix the issue just by upgrading to outlook.
Upgrading from Hotmail to Outlook is easy. Here's what you need to do:
Go to http://outlook.com
Sign-in with your existing Hotmail account (@hotmail.com, @msn.com, @live.com, etc.)
Once done, you will be able to use your Hotmail email account with Outlook and access data in the Outlook dashboard.
These were some possible fixes if your Hotmail is not receiving emails. Follow these methods if you are not receiving emails in your Hotmail account, and your problem will be solved.
In case, do you know any other method that we missed cover in this blog post, then feel free to share with us in the comments?
Donate on Paypal or Buy us a coffee or Join Patreon if you find the information shared in this blog post useful. Mention 'Coffee' in the Subject. So that I can thank you.