Facebook app for Windows 10 no ​​longer works? In this blog post, you will learn how to use it on your Windows 10 Desktop.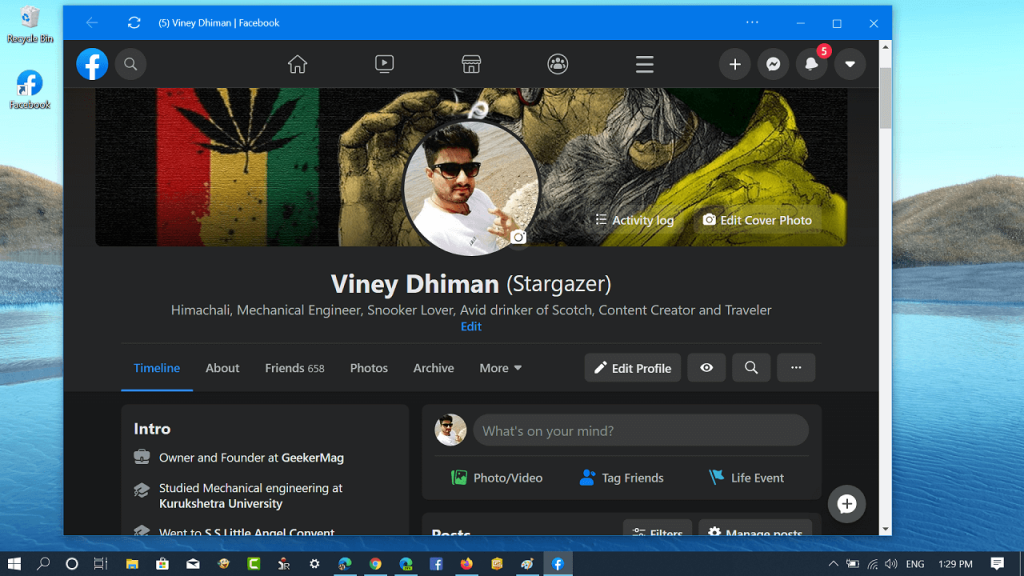 Facebook recently remove their app from the Microsoft Store and after few hours, the same app stopped working. As of writing this blog post, the reason is unclear why the company removed the app. Also, there is no information if they're going to release a new app just like they launched the Messenger app.
However, you can alternatively install Facebook as an application in Microsoft Edge, Chromium-based browsers. One of the advantages of the new Microsoft browser is the full support of the PWA that allows you to get apps never arrived or removed from the Microsoft Store of Windows 10.
How to Install Facebook PWA on Windows 10
1. Launch Microsoft Edge Chromium.
2. Next, you need to visit facebook.com and login using your credentials.
3. After that, click on the Setting and more icon available on the upper right corner and select Apps > Install this site as an app.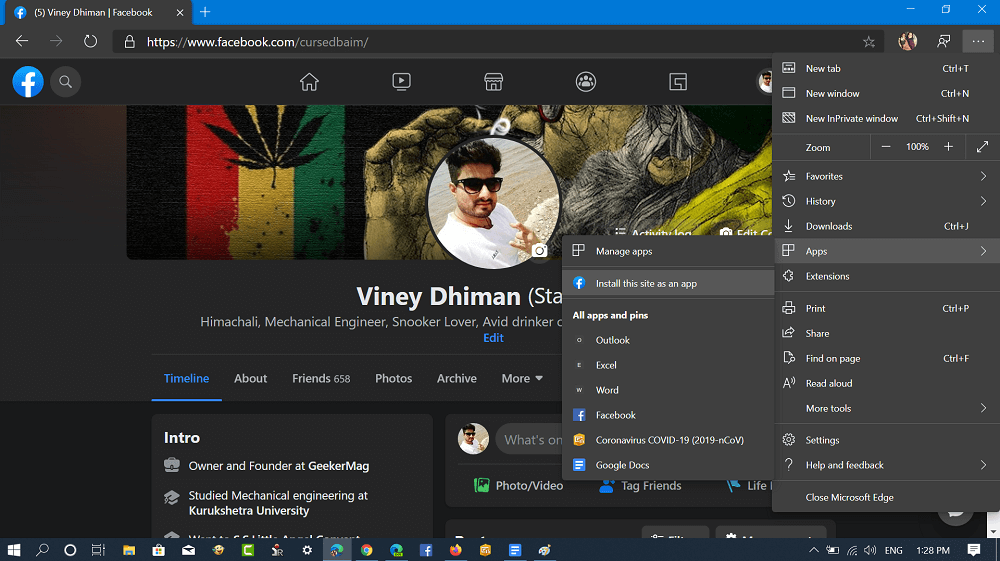 4. A quick 'Install app' dialog box will open. Here, you can give the app a name. Let's say Facebook.
5. The edge browser will create a Facebook app icon on the desktop. Once you install Facebook PWA, it will look similar to common app and does not require you launch it in the browser.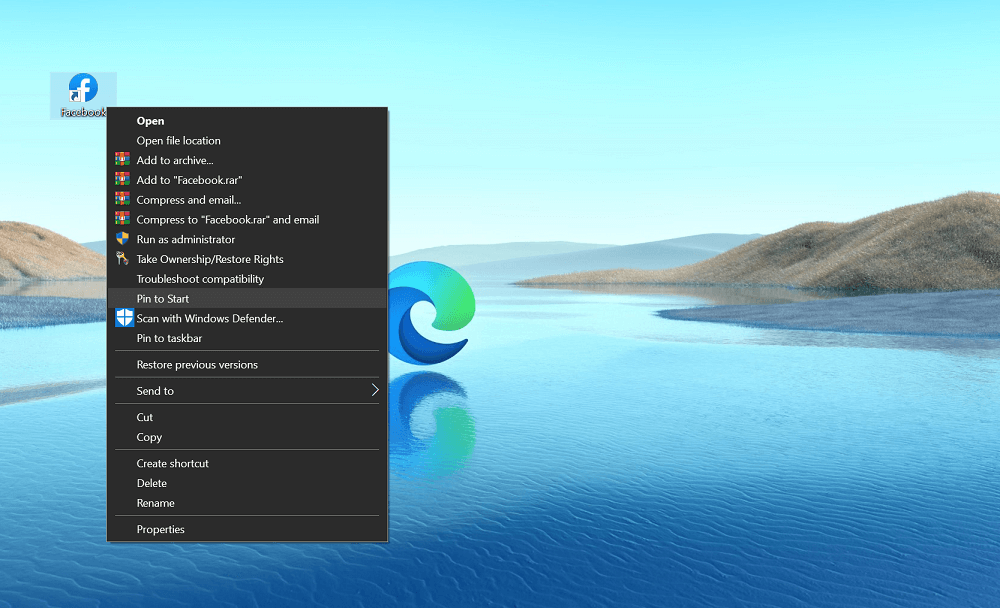 You can also pin the icon on the taskbar, on the Start screen or keep the shortcut on the desktop.
You can also check the following YouTube video for step by step instructions:
To uninstall the installed app, you can head over to Settings and more > Apps > Manage apps. Here, click on the Uninstall (x) icon next to the Facebook app.
Did you use the Windows 10 Facebook app? Will you install Facebook PWA or use Facebook in the browser? Let us know your opinion in the comments.
If you find this blog post useful, please share it on Social Media. A quick share will help in growth of this blog. It hardly takes 10 seconds, isn't it?