Microsoft Outlook has been affected by the recent Windows update. When users were trying to open Outlook, the application is exiting with an exception code 0xc0000005.
The full error message reads:
"Exception code: 0xc0000005, Fault offset: 0x000474b2, Faulting process id: 0x4cf0'.
The majority of users who are reporting about this outlook error message are using Outlook 2019 and Outlook 365. It is possible that older versions are probably also affected. You can check this Microsoft Tech Community thread for more info.
A small comment on this issue was given from the company by claiming the error and asked users to use Microsoft Outlook Online for the time been. They added that, if users want to know more about the error, they can follow up on the details in the admin center under EX218604.
Microsoft officials also confirmed the issue and rolled out a fix on the forums and mentioned that 'the fix is been rolled out around many users and may take time to get implemented all around the world'.
Fixing Microsoft Outlook error 0xc0000005
If the update carrying fix hasn't reached your computer, then you can temporarily fix the issue by reverting back to the earlier version of Microsoft Office by uninstalling the update. You can follow the below steps to fix the error and still stay on the updated Windows version:
Launch Elevated Command Prompt. For that, search it using start menu search and when it appears in the results, right-click and select Run as administrator.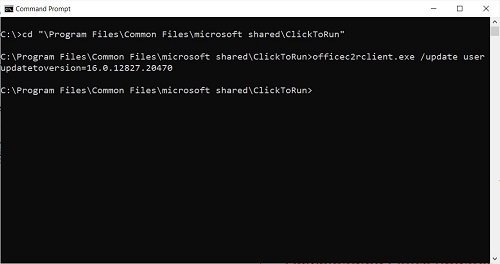 In the Command Terminal, you need to copy-paste or type this command cd "\Program Files\Common Files\microsoft shared\ClickToRun" and hit enter.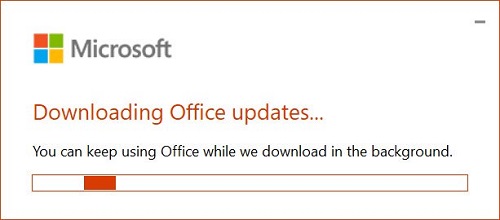 The command prompt will open the 'ClickToRun' folder of Microsoft Office.
Once the folder opens, copy-paste or type officec2rclient.exe /update user updatetoversion=16.0.12827.20470 and hit enter.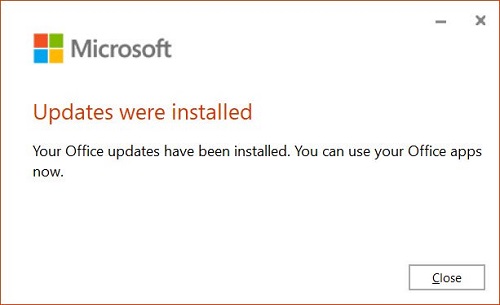 This will revert the latest outlook update of Windows to version 16.0.12827.20470.
Close the command prompt and open Microsoft Outlook.
Reboot your computer.
Mostly, the solution discussed above will fix the Microsoft Outlook 0xc0000005 error. In case, you want to fix the issue without uninstalling the Office latest update, then you can run Outlook in safe mode. For that,
While pressing CTRL key launch Microsoft Outlook app. A quick dialog box will appear with a message that would like to open Outlook in Safe mode, you need to click on Yes button.

Doing this will launch Outlook in the safe mode. You can confirm this by checking the title of the Outlook which reads "Microsoft Outlook (Safe Mode)"
In the meantime, Microsoft Update carrying the fix reached your computer, you can try the above temporary solution to fix the issue. We hope the above steps helped you in fixing Microsoft Office 0xc0000005 errors. Stay tuned to this article to get regular updates on the error.
Thanks, Bleeping Computer for the news and Images!
Please do not hesitate to Contact me on Twitter if you want assistance with issue related to Windows 11, Windows 10, and Edge browser. I will try my best to assist you ASAP. (Follow me first and then PM your issue on Twitter)

Buy us a coffee if you find information shared in this blog post useful. Mention 'Coffee' in Subject. So that I can thank you