An Atlantic post by Jean Twenge published in 2017 reveals that smartphone has destroyed a generation of kids in the 21st century. The author recalls her teenage days when she had to tell her mom every time she talked to someone on their landline. Unlike teens of the 21st century, Jean and her siblings had no means to gossip on Snapchat or smartphone apps. The post reveals that 50% of teenagers who remain on their smartphones for more than five hours are sleep-deprived. Moreover, Twenge states that the teenage suicide rate has doubled since 2007; thanks to smart devices and mobile phones. Because mobile phones, social media, and apps allow teens to send videos and pictures endlessly, kids in this era like phones more than their family members.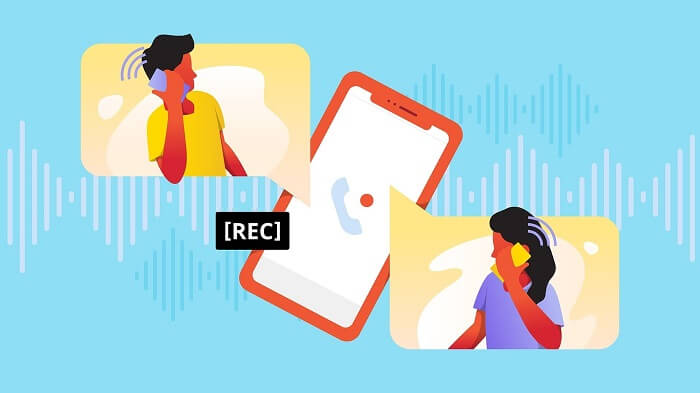 The first generation of iPhone kids was born between 1999 and 2012. The researcher Jean Twenge also reveals in her speech at Montclair State college that social media apps and calls promote unhappiness in teens that leads to more social and mental health problems. Another Everyday Health post in 2018 revealed that depression in teens has skyrocketed since 2011. The post states that the life satisfaction and self-esteem of children have also decreased significantly due to smartphones pervading into their lives. Children can continue making calls on smartphones all-day long without parents even knowing it. The post claims that we have a problem because something wrong has penetrated children's lives.
Every call coming to or going out of your teenager's phone can have it's positive or negative impacts on your kid's life. No call is unimportant because adolescents are becoming victims of cyberbullying that forces them to become rebels and take a wrong turn into the world of crime.
Moreover, the founder of the Center for Internet and Technology Addiction, David Greenfield, states that excessive use of social media generates dopamine, a chemical in the brain the compels young people to do something repeatedly and promotes their addictive behavior. Since it is not always easy to keep an eye on your kid's phone calls, as a parent, you can take advantage of the modern call-recording apps to know the details of every single call on your kids' smartphones. This is vital for protecting your teens from potential harm or harassment.
Top benefits of call recording for parents
Your teenager or an adolescent can make multiple types of phone calls with their smartphones in a single day. Undoubtedly, excessive use of gadgets has driven the younger generation towards loneliness. The technology is not entirely to blame because parents are equally responsible for providing smartphones to their kids. As a result, teens and children are involving in making lengthy phone calls which might get them into trouble if left unrecorded.
There are myriad benefits of recording a call on your kids' smartphone. First, call recording is a smart method for parents to analyze and track all the calls made from their smartphones. Second, listening to kids' phone calls can keep parents regularly updated on their conversations and contacts. So, parents can whether their child is involved in a good or bad conversation that can impact their lives.
Furthermore, call recording can assist parents in fulfilling their parenting responsibilities effectively. Using the best call-recording app for iOS or Android, parents can spy on their teens' calls in a sneaky but effective way, and identify the reason behind making those long phone calls.
Should parents be allowed to record phone calls of their children?
It might be difficult to convince your child to limit their smartphone usage; besides, many parents never try to stop their kids from smartphone usage during sleep hours. Dr. Twenge suggests that parents should prevent screen time to their kids at least an hour before their rest time. Therefore, it is the job of a parent to create a safe boundary for their child. In this situation, using parental control apps on your teen's phone can inform you of everything about their conversations at night.
One of the greatest benefits of using the best call-recording app is that parents can instantly act in a child's best interest without walking on them all the time and manually checking their phones and sabotaging their privacy. However, parents are completely allowed by the law to intercept their child's communication and show their concern about their wellbeing. Therefore, the removal of your family phone or a complete ban on smartphone usage is not a permanent solution. Technology provides a smarter way to track all phone calls of your kids.
XNSPY: The best call recording app for Android and iPhone
XNSPY offers the best call recording app to record all the smartphone calls of your teenagers and kids. The software works brilliantly for parents and saves all recorded calls onto your online dashboard. This way, you can always listen to your kids' calls whenever and wherever you want. The call-recording feature of XNSPY lets you record everything and makes it easier for parents to find the data they are looking for.
Install XNSPY on you kids' Smartphones
XNSPY comes with easy-to-follow installation steps. Simply choose a monthly, quarterly, or yearly plan and register with a money-back guarantee policy of the company. Installation on iPhones hardly takes three to five minutes. Follow the installation instructions on the pop-up screen and enter the activation code. This is all you need to install XNSPY on your kid's phone.
Once XNSPY is installed, you can access your child's target phone and use the control panel to access all activities. For example, you can record all outgoing and incoming phone calls and also view photos and IM chats received on the targeted phone.
The amazing call recording features of XNSPY include the following:
You can use an XNSPY online account that stores all calls from a monitored device. You can listen to them as many times as you like.
XNSPY allows you to view comprehensive charts to summarize a phone call on your kid's Android or iPhone. You can easily see a graph showing the length of a phone call or a text message.
You can record all phone calls on your kids' phones from distant locations.
Using the ambient recording of XNSPY, it is possible to eavesdrop on cell phone surroundings.
XNSPY call recording feature is efficient and fast. There is no need to send any commands remotely. The calls are recorded automatically regardless of their length and nature.
You can view time and date stamps for all the recorded calls on your kids' phones.
There is no maximum limit or time duration for recording a phone call. That means you can record calls spanning hours.
The best call recording software comes with an affordable price of $4.99 for the basic edition and $7.49 per month for the premium edition.
As an independent platform, it takes a lot of effort to create and curate quality content daily. Our content is totally funded by users like you.
Therefore, if you find information on this website useful, we kindly ask for your support in maintaining the longevity of our platform. If each person who benefits from our website contributes, we can secure a brighter future for our website.
Donate on Paypal or Buy us a coffee if you find the information shared in this blog post useful. Mention 'Coffee' in the Subject. So that I can thank you