There is a new application published on the Microsoft Store that automatically moves all the icons of pinned apps in Windows 10 Taskbar.
Windows 10 comes with lots of handy features, but still, it lacks lots of features and one out of them is the possibility of moving the icons of pinned apps and programs to the center of the taskbar. Lots of users are already requesting the same feature.
The steps to do the same thing manually or third-party programs to get the icons in the center of the Windows 10 taskbar offer unsatisfactory results or sometimes create problems and malfunctions the operating system shell.
Center Windows 10 Taskbar icon using FalconX
Fortunately, a new app named as FalconX is publised in the Microsoft Store by Chris Andriessen. It is a simple tool that has the ability to move pinned apps icons to center of the Windows 10 Taskbar. It doesn't matter if the taskbar is locked or not. All the icons will move to center automatically, once the application is enabled.
The thing which makes this application different from the other third-party programs is that it won't affect the operating system shell.
Download FalconX from Microsoft Store
You can download FalconX from the Microsoft Store either by searching the app or use the link mentioned below in the articles.
Once you have downloaded the application. Click on the Start button, scroll down to the FalconX app and click on it to start the app.
Now wait for few seconds, and all the icon in the Windows 10 taskbar will be moved to the center of the taskbar.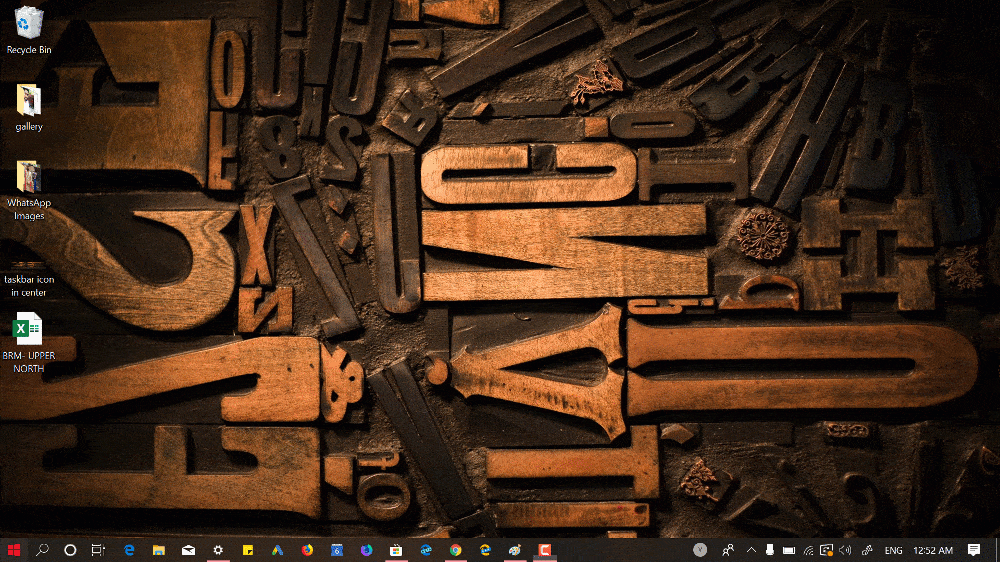 At any point, you want to move the Windows 10 Taskbar icon to default position, then you can uninstall the application from your computer.
Download FalconX for Windows 10 from Microsoft Store
Find this FalconX app handy? We would like to hear from you in the comments.
Credit – HTNovo