It's hard to imagine life without the internet. Not only does it provide us with immense information, but it is also an excellent resource for a lot of our leisure activities. It's a boon for music lovers!
If you're a music lover then chances are that you want to download your favorite music tracks for offline listening. No doubt there are tons of websites available on the internet for downloading songs, but we have made your job easy by handpicking some of the best free music download sites where you can download free mp3 music.
Best Sites to Download Mp3 Songs Free and Legally
In this blog post, we have covered our 20 best and free mp3 music download sites! All you need to do is visit the website, search for the music you want to download and look for the 'download' symbol.
Note that the list is updated continuously. Make sure you come back to check for more favorites!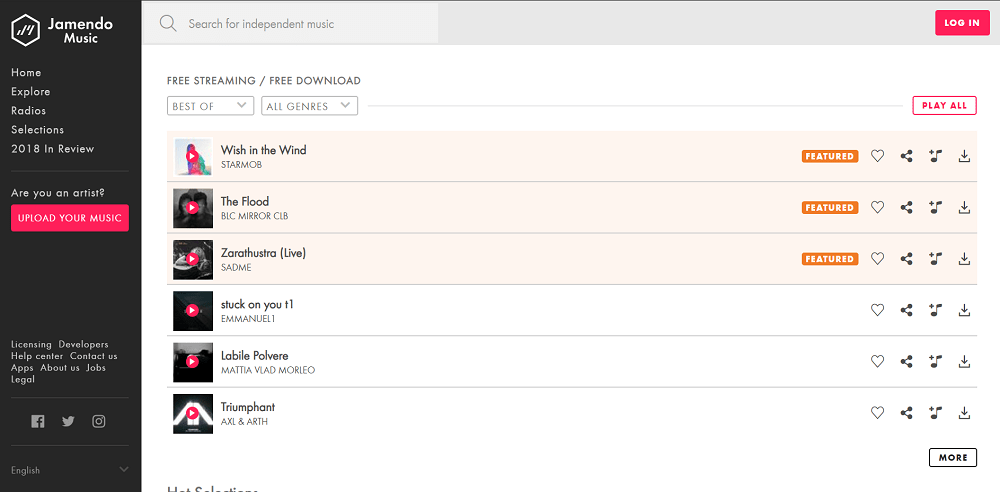 Jamendo is an open community of music lovers and independent artists. This Luxembourg- based website has over 600000 free songs that you can download and stream.
Amazon.com launched Amazon Music on September 25, 2007. You can stream over 50 million songs online on the website! At Amazon Music Unlimited, you can find thousands of hand-curated playlists by music experts along with personalized stations.
New albums and songs are generally added on the website the day they are released.
Bandcamp is primarily for artists and labels! The artist accounts are free. It is an essential tool for thousands of artists and over 3 thousand labels.
Music can be uploaded on Bandcamp for free, and fans can stream and download their purchases in mp3 format on the app.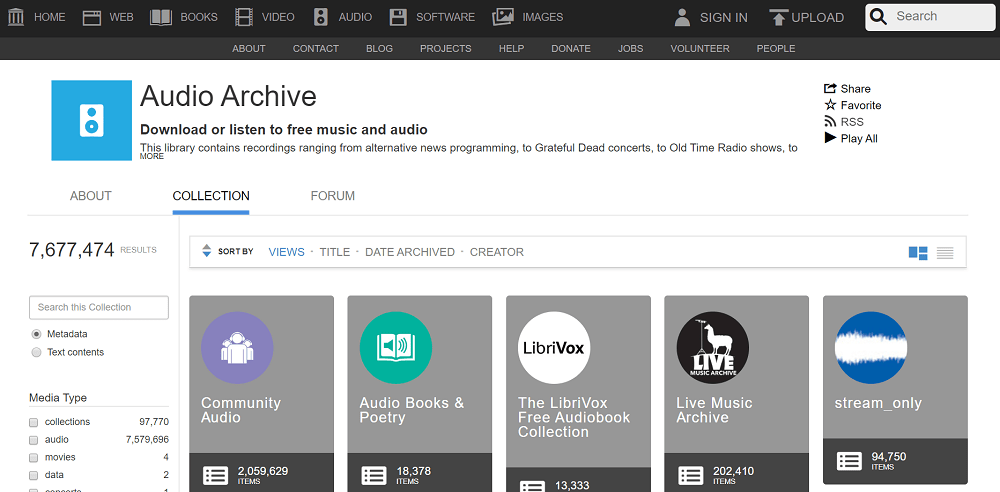 Audio Archive doesn't only offer free music but also brings to the user free podcasts, audiobooks, and radio programs. It is like an online library for listening and downloading free music in mp3 format. There are more than 2 million free digital audio files.
Users can also contribute to the site by uploading their audios. All you need to do is set a creative commons license for the upload process. This helps other users know what they can do with the uploaded audio.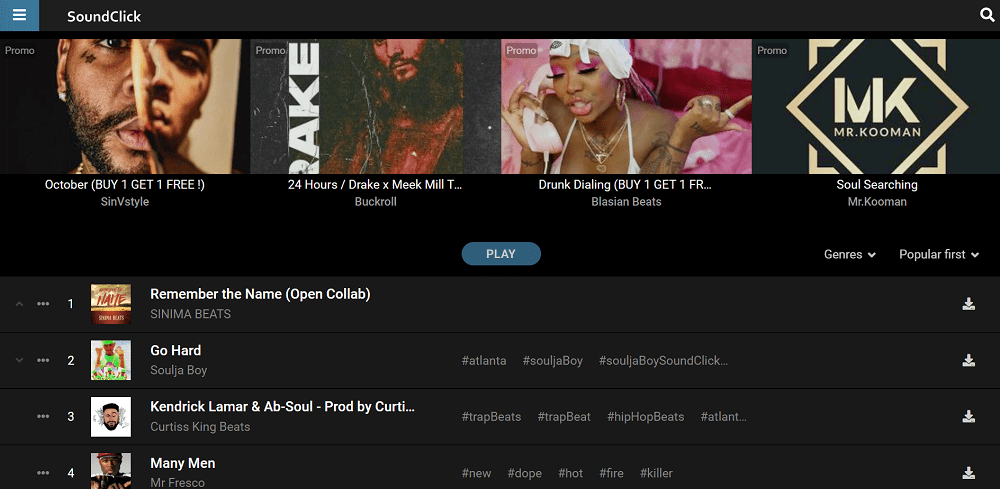 SoundClick is a music-based website that offers downloads from many artist websites. Searching music is quite simple. Users can search by the genre, artist, and also by the chart. SoundClick also has a radio option where you can sample music.
The only disclaimer is that SoundClick has BOTH free, as well as paid content. It is only because while some artists like to give it away for free, other artists prefer to charge for their content download.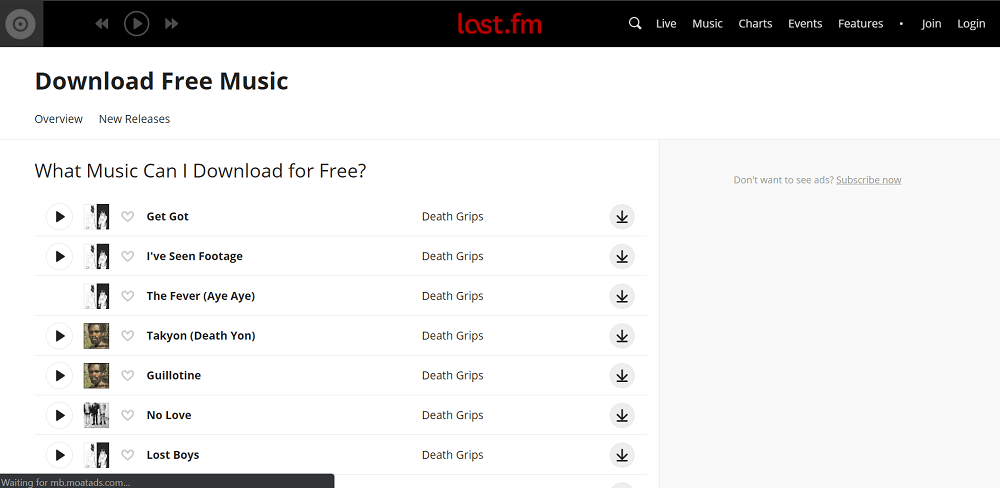 Last.fm is a music website founded in 2002. This website uses 'Audioscrobbler' for building a detailed profile of every user's music taste.
With the app, tracking the music via your Android device that you like to listen to is even more comfortable. You can view your albums, personal artists, and follow charts. 'Love' the tracks to mark them as your favorite!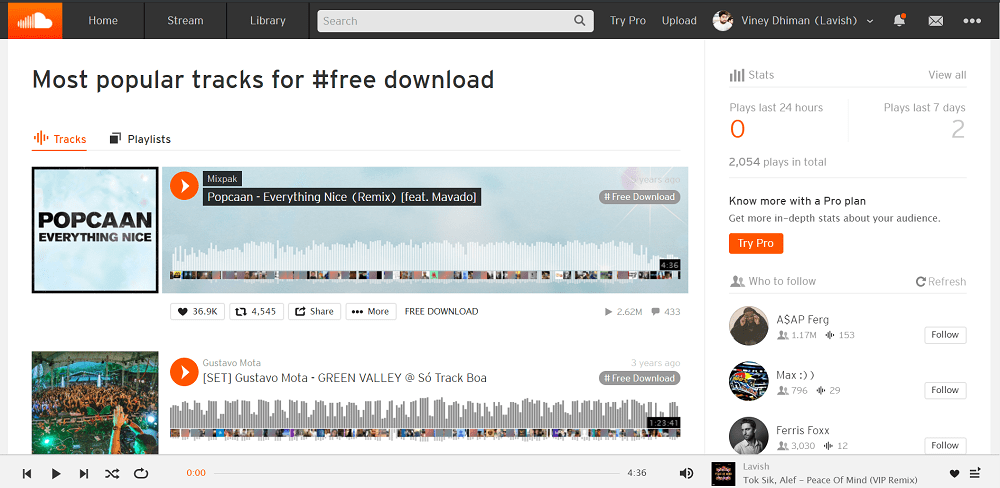 Started in 2007, SoundCloud is the largest community of bands, artists, creators of audio and music, and podcasters. You can not only upload your music and audio files on the site but also download music uploaded by other users.
Not all the songs are available for free download, but still, there is a great collection of songs which you can download from both it has great library of songs which you can download from independent artists and billboards.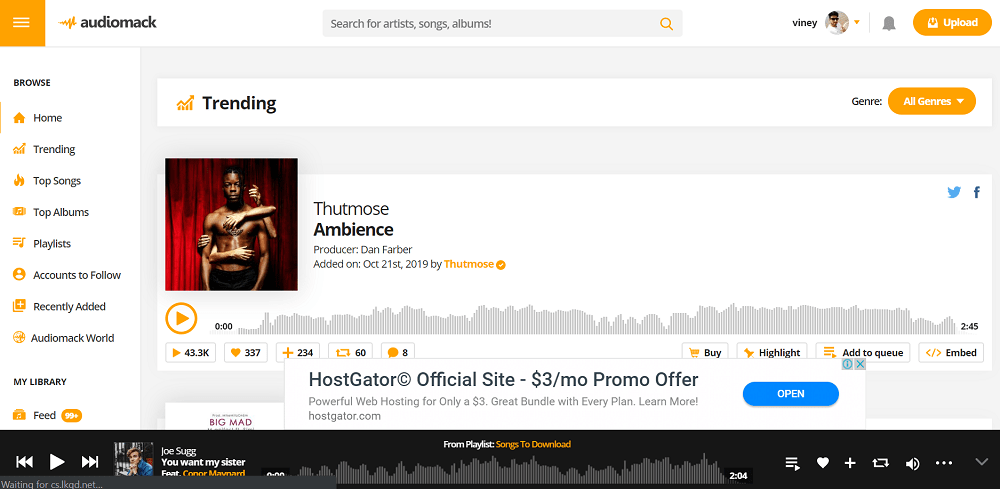 With its fantastic user-friendly interface, Audiomack is emerging as the best alternative to SoundCloud. Audiomack is a hub for labels, artists, and music lovers. The site has different categories of sections like Top Sings, Trending & Top Albums, which help you to find songs of your choice easily.
Even though all the songs are not free, a lot of artists offer their remixed music and tracks for free to download.
9. Spinrilla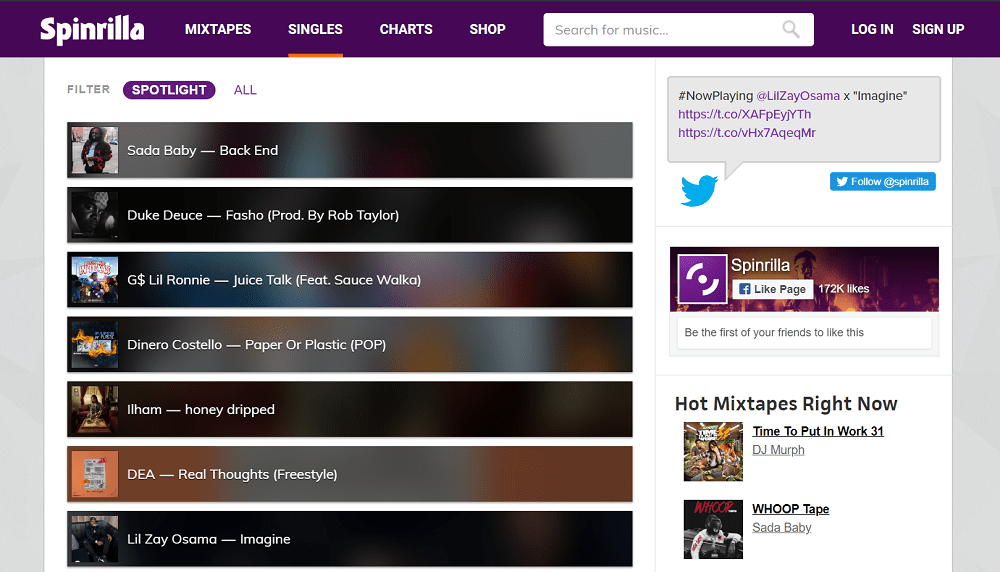 If you're a fan of the hip-hop mix, Spinrilla is the perfect platform for you. The website is updated with new music every day. Spinrilla collects mixtapes from established sites such as DatPiff and patches them up into a single interface.
At Musopen.org, one can download music and PDF file for sheet music free of cost. Musopen is a non-profit organization. The aim of the organization is to "set music free." It provides free music in mp3 to the public without any copyright restrictions.
11. ReverbNation
ReverbNation is a fantastic platform for all professional music aspirants. It aids the artists to get recognition by introducing them to the music industry partners.
There have dedicated teams that listen & curate songs every week and connect the right artists to the right opportunities. Anyone can create an artist account for free and meet other emerging artists and grow their music careers.
DatPiff is an online platform where one can listen to and download free mixtapes, videos, hip-hop music, and underground. The site has a specialization in rap, hip hop, and urban music. 
CCTrax is a handpicked collection of contemporary playlists and music. It is dedicated to the Creative Commons music that you could find on other platforms such as archive.org.
You can easily find re-releases and stuff on the CCTrax collections that are otherwise not easy to find. The site gives you an option of free sharing and free downloading.
Mp3.com is the most popular music website where you can download songs for free and play the radio. Songs are available along with their lyrics. What's more, is the "Free MP3 of the Day" day section from where you can download the song of the day.
The site is a legal and popular platform for individual artists to promote their works.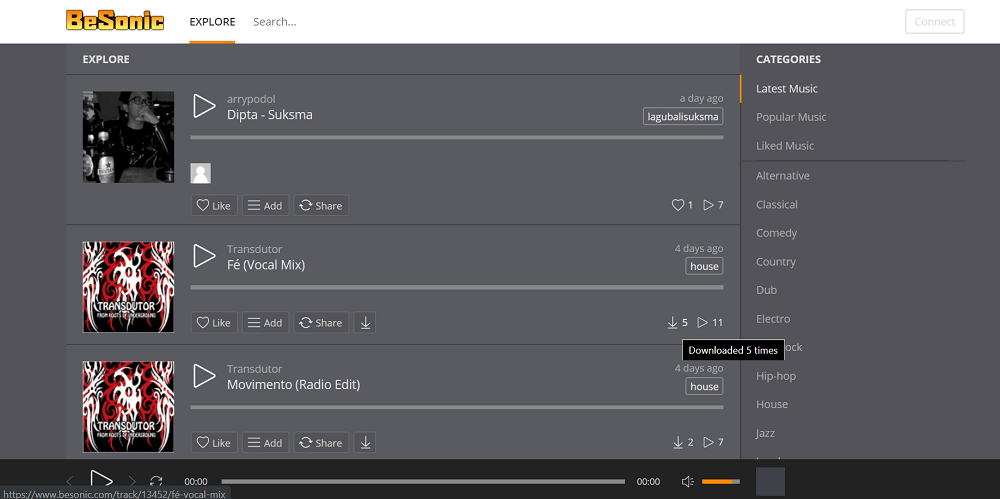 BeSonic is a platform for sharing your music and connecting with other artists on Besonic.com. Explore new content every day. All you need to do is sign up on the site and explore and stream unlimited music.
The site also has an editorial section that offers a great collection of songs that you can download for free and legally.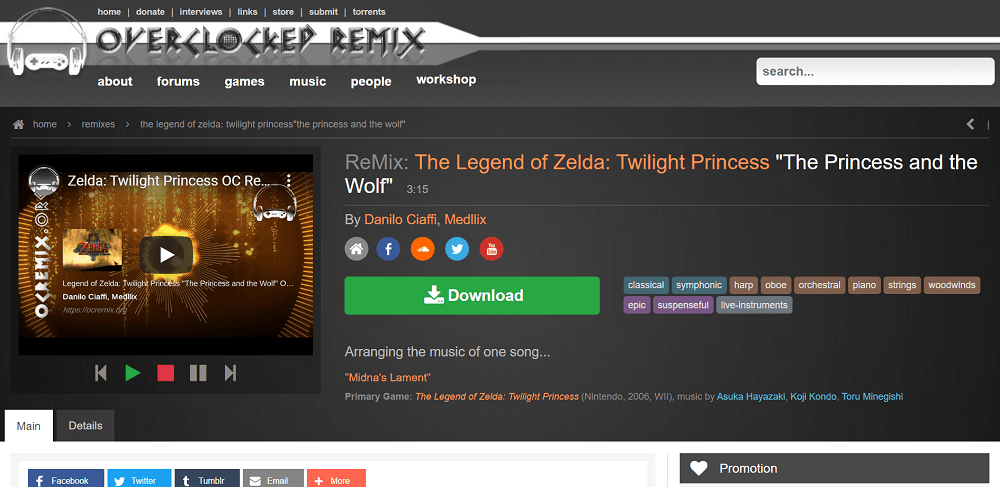 OC ReMix is a non-profit organization. It is dedicated to appreciating and promoting video game music as an art form.  The site has dozens of albums and more than 3 thousand OC ReMixes that you can download.
If you're an aspiring artist, you will be glad to know that the site also has information about game music, resources, and composers.
17. Unsigned Band Web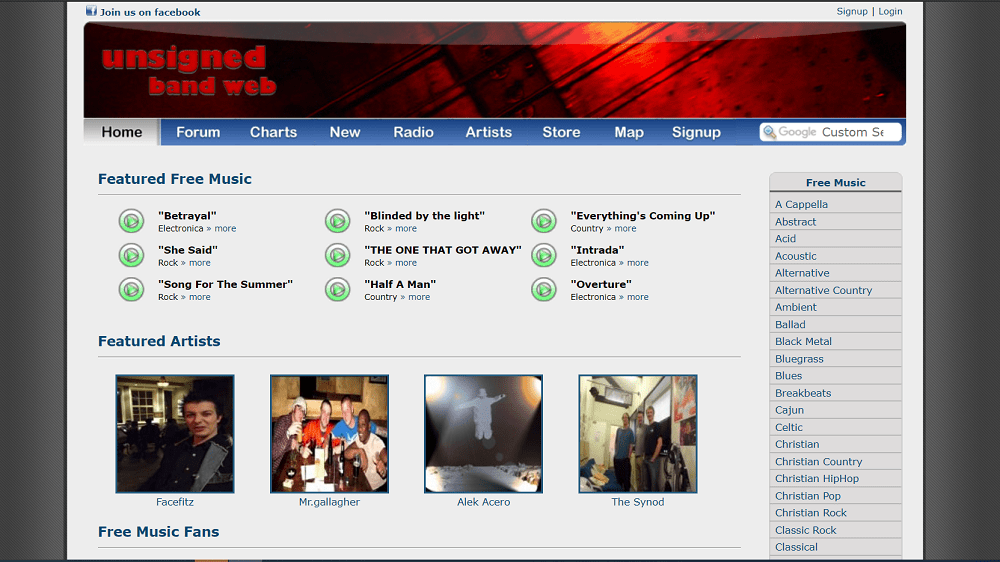 Unsigned Band Web is a platform for playing and downloading free music. The site hosts bands from all music genres and from all around the globe. The bands can showcase their songs and create a following.
If you're a band, you can sign up by making an artist page: upload songs, images, videos, and band news.
18. Stereo Killer
Stereo killer is a music hosting community and site for downloading all kinds of hardcore music, punk rock music, emo music, and Indie rock music.
Bands can add their songs too free of cost. The communities can communicate themselves freely without any censorship. You can quickly lookup the site for local concerts. Read band news and album reviews.
19. Public Domain 4U
Public Domain 4U is all about appreciating the root of today's music, the past, the music that belongs to the 'public'. Anyone can listen to and download free music on the website.
All the recordings on the site are converted to digital files, some of which are made accessible for free to the public. The idea behind the site is to grow awareness among music lovers about the beginning of the music. It's a non-profit site.
Incompetech is licensed under Creative Commons. All the music on the website is copyrighted. Some of the classical and baroque compositions are in the public domain too.
The site has the best graph paper generator that is super- easy to use too! Searching and sorting songs is very simple. The site also has a great collection of royalty-free music which you can download by making a single click.
Apart from the above list, premium music streaming services such as Prime Music, Apple Music, etc. also give "free trials" for listening & downloading songs. You can try those out too.
As for entirely free solutions (with few music tracks exceptions), there are no better best websites to download mp3 music than the ones listed above. We do keep updating our list, so make sure you keep visiting this post.
Donate on Paypal or Buy us a coffee or Join Patreon if you find the information shared in this blog post useful. Mention 'Coffee' in the Subject. So that I can thank you.