When looking for a new laptop, we should keep a few things in mind. A fair price, adequate performance, a good display, and a comfortable keyboard are a few of the elements taken into account.
Every day, new laptops come into the market as all laptop manufacturers update their products with new components and graceful designs.
As a result, deciding what to buy within your budget that would be capable of doing your intended duty while also being value for money becomes a bit more challenging.
Best Windows Laptop to Buy in 2022
That is why we have compiled a list of the finest Windows laptops to consider before purchasing in 2022.
1. Dell XPS 13
CPU: Up to Core i7-1165G7
Graphics: Intel UHD / Nvidia GTX 1650 Ti/RTX 2060
RAM: Upto 32GB
Screen: 13.4 inches, Up to UHD+
Storage: Upto 2TB SSD
If you want monster performance and a huge, stunning InfinityEdge display in a sleek, slimline design, the XPS 13 is an excellent choice. Despite having a 13.4-inch laptop display, this laptop has incredible power in a body, due to its slimline design.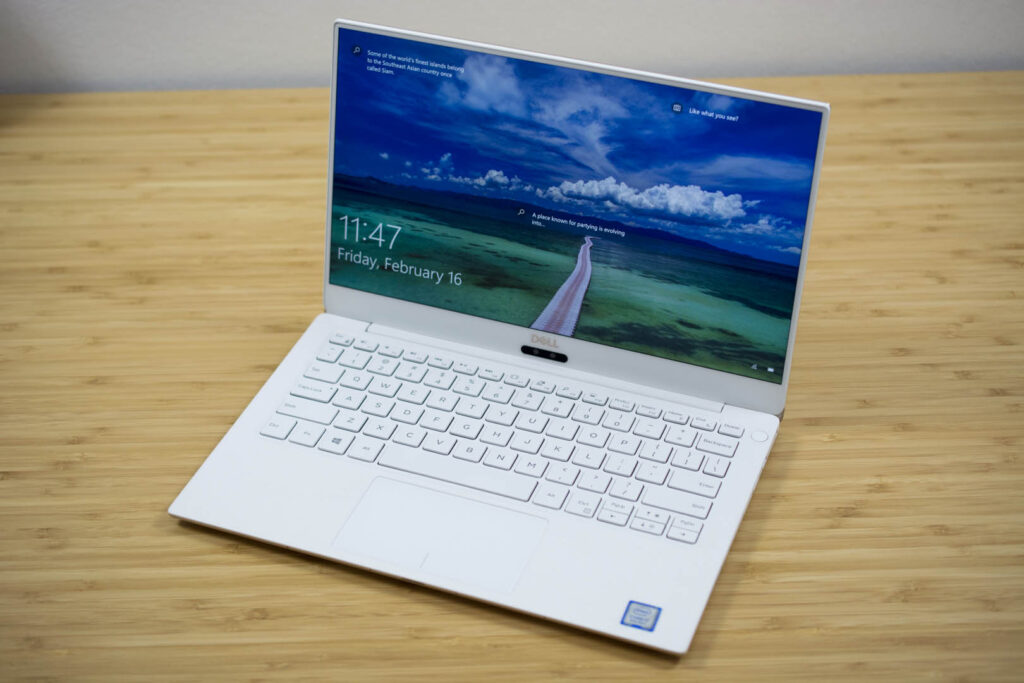 With more powerful graphics options, the Dell XPS 13 is a superb Windows laptop for content creators and gamers.
The Dell XPS 13 is excellent in every way, including its powerful Impressive CPU and graphics performance, attractive and sleek design, immersive display, and durability. However, its main disadvantage is that its camera is considerably weaker for such a laptop; on the other hand, this laptop is a bit expensive.
2. Asus ZenBook Duo 14
CPU: 11th Gen Intel Core i5, i7
Graphics: Intel Iris Xe Graphics
RAM: 8GB / 16GB / 32GB
Screen: 13.4‑inch, 1920 x 1080 pixels
Storage: 512GB to 1TB
Asus placed a 12-inch touchscreen over the keyboard, which is an unusual design that is great for anyone who needs a second screen but does not want to use an external monitor. This screen is ideal for secondary programs like Twitter, Instagram, Spotify, Twitch, or Discord…
ZenBook Duo 14 battery life is impressive, especially when you consider that it has two panels to illuminate.
The main disadvantage is that the ZenBook Duo 14 lacks a wrist rest and has a touchpad that is out to one side. However, if you have an external wrist rest (and maybe one of the finest mouse selections), you should be alright.
3. HP Spectre x360 14
CPU: Intel Core i7-1165G7
Graphics: Intel Iris Xe Integrated
RAM: Up to 16 GB DDR4
Screen: 13.5in, 3000p x 2000p
Storage: Up to 2TB M.2 PCIe NVMe SSD
The Spectre x360 14 which has been co-engineered with Intel for its Evo platform, featured quick performance and a battery life of more than 14 hours.
This HP laptop includes a bright, 1,920×1,280-pixel-resolution, 13.5-inch touchscreen with a 3:2 screen ratio, which is approximately the same as a typical A4 sheet of paper and provides you around 20% more vertical viewing area than a 16:9 display.
That implies you'll be scrolling less while working. It also makes using it as a tablet more comfortable, especially with the accompanying active pen.
4. Microsoft Surface Pro 8
CPU: Intel i5-1135G7 | Intel i7-1185G7
Graphics: Intel Iris Xe Integrated
RAM: Up to 32 GB DDR4
Screen: 13.5in, 3000p x 2000p
Storage: Up to 1TB (128GB or 256GB removable SSD options)
Even though this Microsoft Surface laptop is not the Surface Laptop, the Surface Pro continues to hit all the right notes if you're seeking a do-it-all Windows tablet that also functions as a Windows laptop.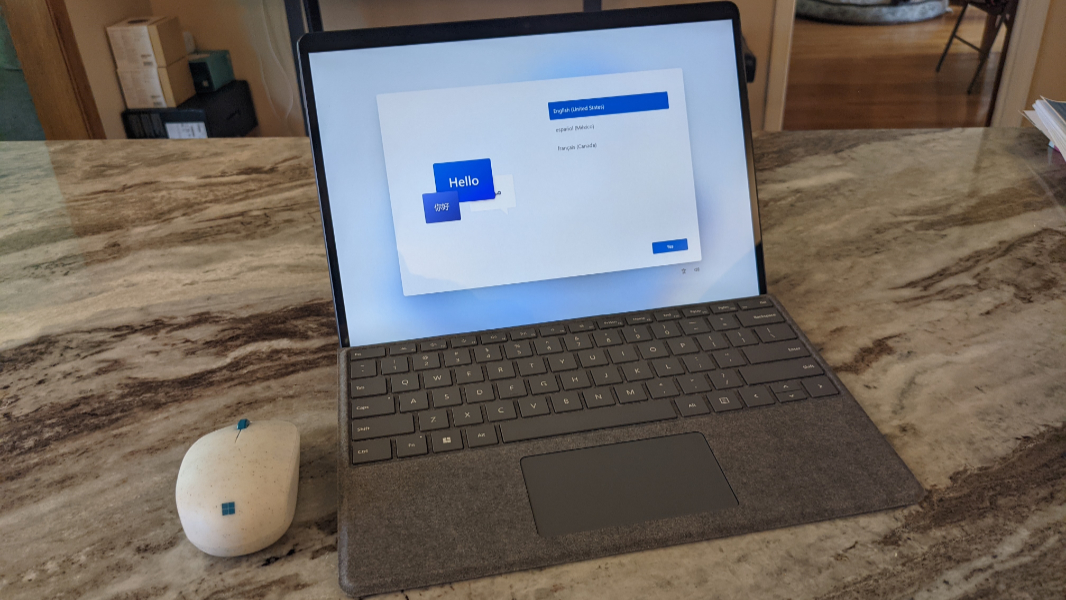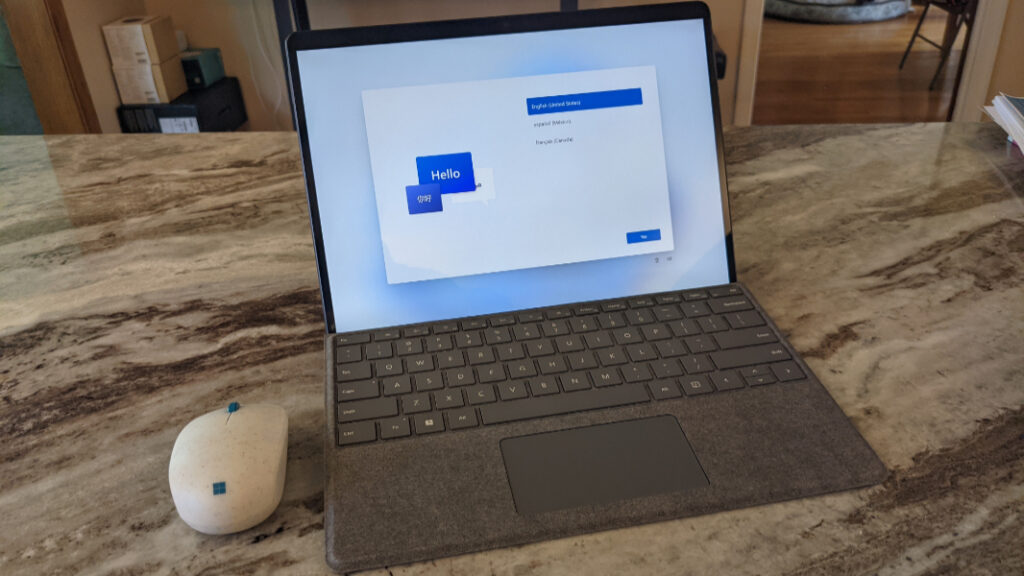 Microsoft recently redesigned it for the Surface Pro 8, which features a bigger 13-inch display, 11th-generation Intel Core CPUs, and two Thunderbolt 4 USB-C connectors.
The Surface Pro 7 is still available at a discount for the time being, and an upgraded version called the Surface Pro 7 Plus will remain in the lineup, allowing you to enjoy the iconic Pro design but with new CPUs.
5. Razer Blade 15
CPU: Up to Core i9-11900H
Graphics: Up to NVIDIA RTX 3080 Laptop
RAM: Up to 32 GB DDR4
Screen: 5.6 inches | Up to 4K
Storage: Up to 1TB SSD
Razer Blade 15 should be your first pick for a powerful gaming laptop. At CES 2022, certain new Blade 15 combinations were introduced, including Intel's 12th Gen H-series CPUs, NVIDIA RTX 3080 Ti laptop GPU, DDR5-4800MHz RAM, and PCIe 4.0 storage.
Display choices include up to a 4K UHD screen with a 144Hz frame rate and superb color reproduction. There is also a QHD variant with a refresh rate of 240Hz and an FHD model with a refresh rate of 360Hz.
The keyboard travel is a little short, but it offers RGB customization, and the Precision touchpad is massive for when you're not using an external gaming mouse linked into one of three USB-A 3.2 ports.
6. Microsoft Surface Laptop Studio
CPU: 11th Gen Intel Core i5 | Intel Core i7
Graphics: Intel Iris Xe integrated graphics | Nvidia GeForce RTX 3050 Ti GPU
RAM: Up to 32 GB DDR4
Screen: 14.4-inch 120 Hz touchscreen (2400 x 1600 pixels)
Storage: Up to 1TB SSD
This is Microsoft's flagship device for Windows 11, and it promises to make Windows a more enticing work and play experience. Like Windows 11, the Surface Laptop Studio is marketed as a fully packed gadget for productivity, entertainment, and creative work.
And, for the most part, it is: the Surface Laptop Studio's 11th Gen Intel CPU and 16+ GB of RAM give enough power to do most jobs, and if you splurge for a variation with the discrete Nvidia GeForce RTX 3050 Ti GPU, it also functions as an excellent computer for gaming or video editing on the road.
Although, it's a bit pricy when fully loaded, and despite its excellent components, the Surface Laptop Studio underperforms when compared to comparably priced computers.
7. Alienware m15 R4
CPU: Intel Core i7-10870H CPU
Graphics: Nvidia GeForce RTX 3070
RAM: Up to 16 GB DDR4
Screen: 15 inches, 4K OLED
Storage: Up to 1 TB SSD
The Alienware m15 R4 is a stylish and practical gaming laptop that is driven by a powerful Nvidia GeForce RTX 3070 GPU. A sleek and reasonably lightweight device with a nice white chassis and an RGB keyboard in exchange.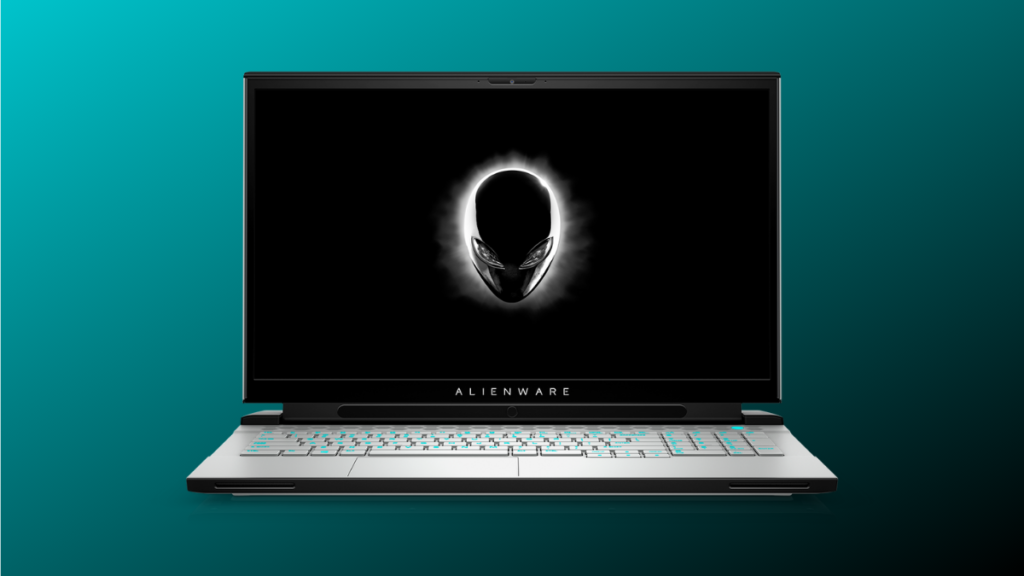 The m15 R4 is a versatile tool for work and pleasure, with a powerful CPU, plenty of hard drive space, and a surprisingly nice touchpad.
However, they are the only negatives (apart from the high price) such as noisy fan and battery life is not that much great. This system is capable of running the most recent games at high levels of difficulty.
8. Asus ROG Zephyrus G14
CPU: AMD Ryzen 9-4900HS
Graphics: Nvidia GeForce RTX 2060
RAM: Up to 16 GB DDR4
Screen: 14.4-inch 120 Hz touchscreen (2400 x 1600 pixels)
Storage: Up to 1 TB SSD
The Asus ROG Zephyrus G14 achieves a wonderful combination of power and mobility by utilizing the AMD Ryzen 9-4900HS processor.
A new laptop-grade CPU that comes with AMD's newest innovation to effectively transfer power. With the Nvidia GeForce RTX 2060 Max-Q GPU, you get extremely powerful and have 11 hours of battery life when it comes to non-gaming, making it a solid workhorse laptop as well.
9. Microsoft Surface Book 3
CPU: Intel Core i5 1035G7 through to Intel Core i7 1065G7
Graphics: Intel iris plus
RAM: 8GB through to 32GB DDR4
Screen: 13.5in, 3000p x 2000p
Storage: 128GB through to 1TB SSD
The Surface laptop is designed to demonstrate all a portable Windows system is capable of, and it features a sleek unibody frame free of anything unpleasant, such as a holographic Intel sticker, with only the basic Microsoft logo on the back of the display.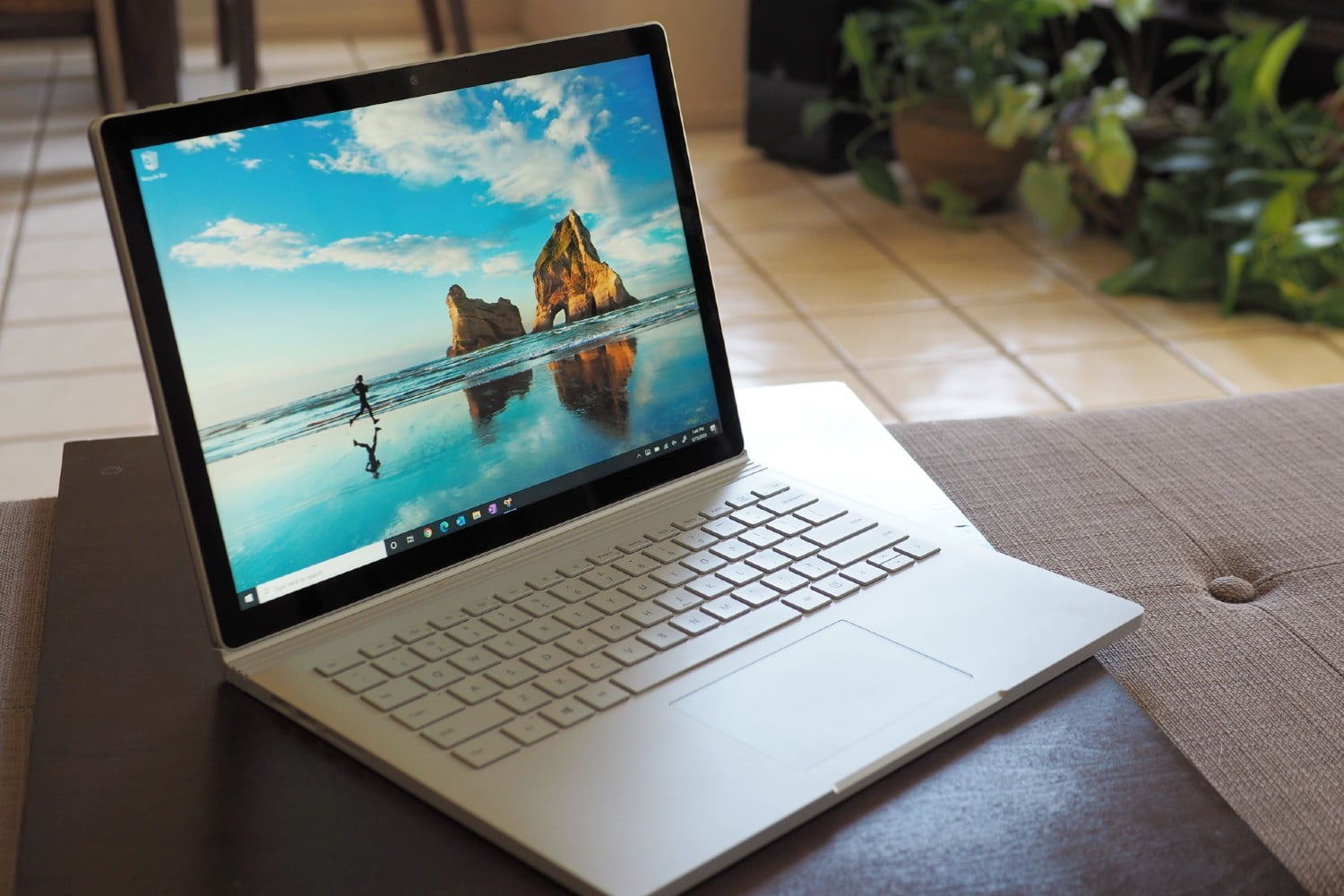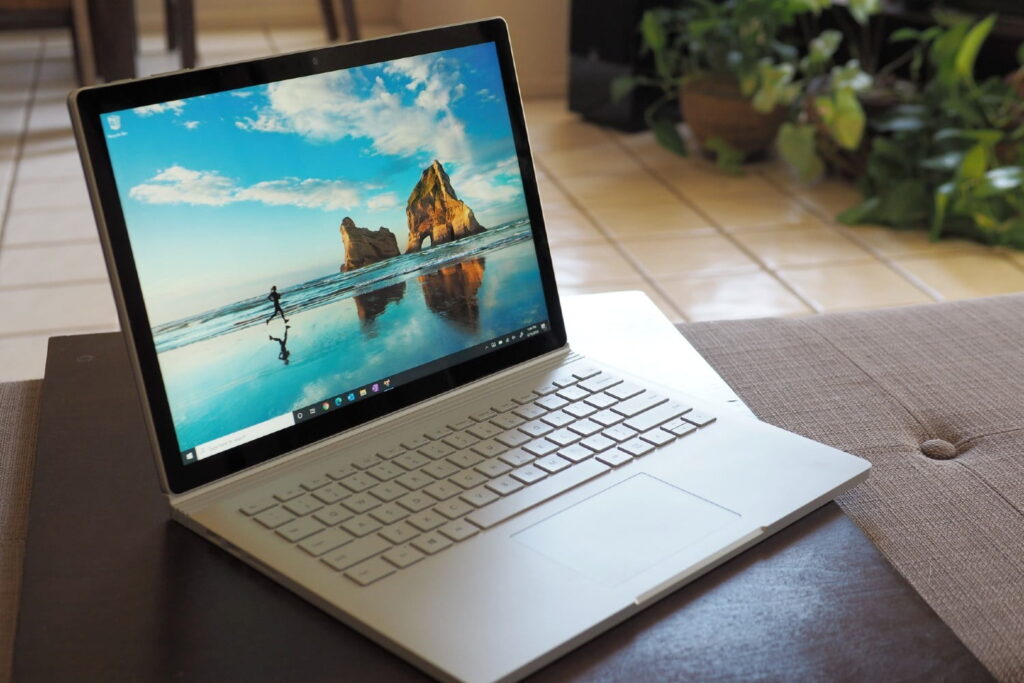 Its performance backs up its beautiful looks, as it is powered by the most recent Intel Core i5 CPU and a substantial 8GB of RAM.
The keyboard is simple to operate, and the screen's 3:2 aspect ratio is great for web browsing and document processing. With the touch of a button, the screen can be detached and used as a fully mobile Windows tablet.
10. HP Envy x360 13
CPU: Up to Ryzen 7 5700U
Graphics: Radeon Vega GPU
RAM: Upto 16GB DDR4
Screen: 13.3 inches 1920×1080 pixels
Storage: Up to 512 GB SSD
The HP Envy x360 13 was upgraded to Ryzen 5000 Mobile CPUs, making it the finest yet most affordable laptop today. Available in both the Ryzen 5 and Ryzen 7 CPUs, as well as up to 512GB of M.2 PCIe SSD storage and up to 16GB of RAM with the Ryzen 7 variant.
Despite outperforming most of the other devices, the laptop's battery life lasted more than 14 hours. Envy x360 display retains a 16:9 aspect ratio, is available in two FHD variants. A regular touch FHD screen with 300 nits of brightness is the cheapest.
Color and contrast are superb right out of the box, with full sRGB reproduction. The laptop also has an active pen for writing. The aluminum chassis is well-constructed and features a comfortable keyboard and touchpad.
Conclusion
As a final verdict, the Asus ZenBook Duo 14 and the Microsoft Surface Laptop Studio are two laptops that are amazing for practically every imaginable task on the Windows operating system, but if you are a serious gamer, you might prefer playing games on the Asus ROG Zephyrus G14 due to its slightly larger screen and outstanding graphics capabilities.
As an independent platform, it takes a lot of effort to create and curate quality content daily. Our content is totally funded by users like you.
Therefore, if you find information on this website useful, we kindly ask for your support in maintaining the longevity of our platform. If each person who benefits from our website contributes, we can secure a brighter future for our website.
Donate on Paypal or Buy us a coffee if you find the information shared in this blog post useful. Mention 'Coffee' in the Subject. So that I can thank you