Mozilla recently rolled out the latest version of the Firefox browser i.e. Firefox v71. Although, the company added lots of handy features and one out of them is Picture in Picture mode for Videos.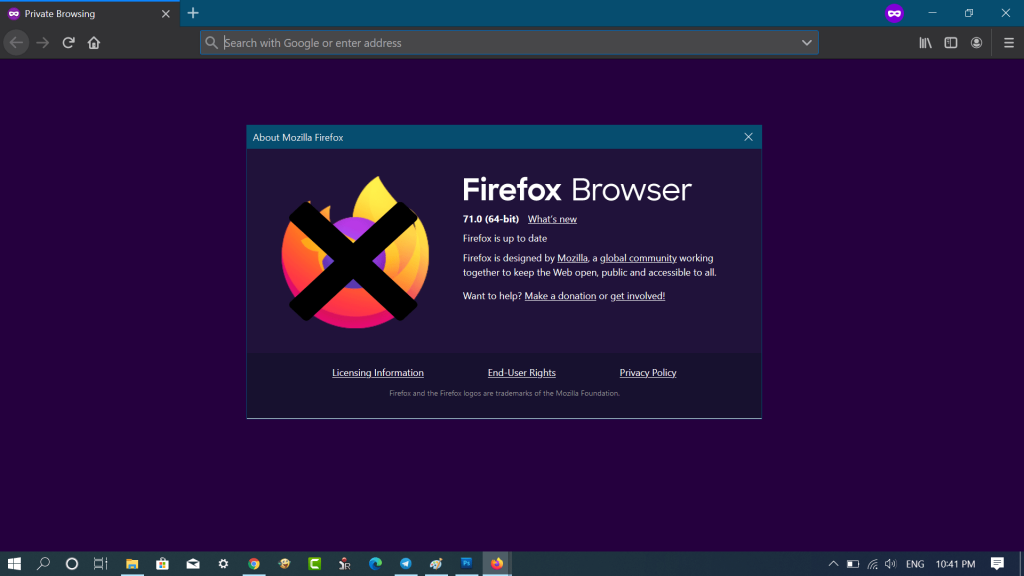 Majority of users reporting on the internet that after updating to the latest version of Firefox v71, it's not opening when trying to launch it. If you're reading this blog post, then chances are you're one out of them facing the same issue.
Fix – Firefox 71 does not start after update
According to Mozilla Support, users facing this issue because of Comodo products running or recently uninstalled from the computer. Mozilla is already aware of this issue and investigating the issue. In case, you're facing the same issue, you can try the following workaround to fix the issue:
Method One
If you've installed the Comodo security program on your computer, then you need to make sure you're using the latest version of the program.
Method Two
In case, you're not using Comodo product on your computer, then you need to search for "IsGuard64.dll" using the start menu search bar if the search find the same file in the "C:/Windows/System32" folder, then all you have to do is delete the file.
The above solution is suggested by one of the Firefox users facing the same issue in the Firefox help forum. Those users who don't know what is IseGuard64.dll, is Internet Security Essentials digitally signed by Comodo Security Solutions.
Method Three
If you're using the third-party Firewall on your computer, then you need to make sure that the Firefox browser is allowed to access the internet.
Are you facing the same issue? Does the workarounds in this blog post help you in fixing the issue? Let us know in the comments.
Via – Techdows
If you find this blog post useful, please share it on Social Media. A quick share will help in growth of this blog. It hardly takes 10 seconds, isn't it?