Looking for a way to fix "Google Search Redirecting to Bing" in Chrome browser? In this blog post, learn how to do it.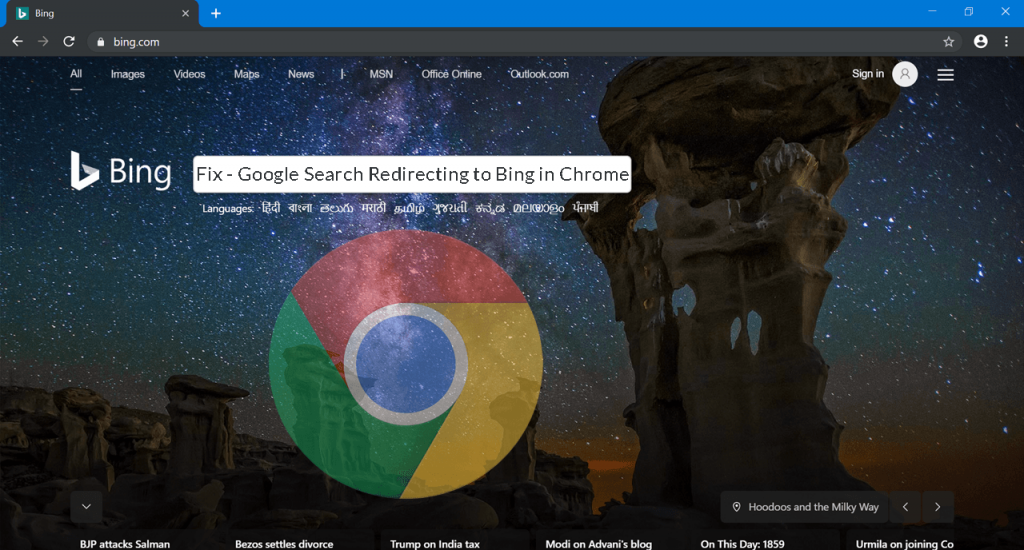 Majority of the users who're using Chrome as default web browser reporting about the annoying behavior. According to this thread on Google Chrome help community, a user reported that
Whenever he's trying to search anything using Google or by the search bar, the Google result page opens up for a second and then automatically redirect the same page to Bing.com.
He also added that it only happens when using Chrome. Also, as initial troubleshooting, he shared that:
Google is the default search engine in Chrome
Looked out for malicious Extensions and Apps. Didn't find anything fishy
Perform scan using Chrome Cleanup tool. It finds nothing
Reset Chrome browser
Reinstalled Chrome browser
No Chrome Policy is modified, check it here: Chrome://policy
Of course, he's not the only person experiencing the same annoying behavior, there must be other users too.
Fix – Google Search Redirecting to Bing in Chrome
You might be wondering, what caused the issue, right? The answer is Malware. It is happening because the Chrome browser is under attack by malware.
The question is how to get rid of it? As shared by the original poster, a quick scan using Malwarebytes (Anti-malware) work fine for him and other users experiencing the same behavior.
Here's what you need to do:
Download free version of Malwarebytes using this link and complete the installation process.
Next, disconnect your computer or laptop from internet connection and perform a quick scan.
The process will take a few minutes depending on how much data your computer has.
Once scanning process completes, the program will automatically quarantine malicious files from the computer.
At last, reboot your computer. Now if you try to search using Google, it should not redirect to Bing.
Tip – In case, Malwarebytes fails to fix the issue, then chances are that malicious programs are installed on your computer. You can look for them in Settings > Apps.
Looks for the program with names Searchroot, Windows auto fixer, Similar photo clean, spc, maf, Freebrowserredirect, Browser search, FreeAd and similar names that you have not installed yourself.
Why don't you give a try to solution suggested in this blog post. It should fix Google search redirecting to Bing in Chrome issue. If you know any other method, then feel free to share with us via comments.