Microsoft Edge has introduced a new option called "Detach from Edge" that allows users to separate the side panel from the main Edge window for increased flexibility and multitasking.
The Edge Sidebar is an integrated panel on the right side of the browser, housing various tools, shortcuts, and websites for easy access. Although it is possible to hide the sidebar from Edge, the new "Detach from Edge" option offers an additional level of customization by enabling users to detach the side panel and pin it to the right side of their desktop, making it more convenient to interact with.
The purpose of adding the 'Detach from Edge' feature is to enhance the overall browsing experience by allowing users to customize their workspace and increase productivity.
Right now, Detach from Edge option is available in the Microsoft Edge Canary version 114.0.1789.0. In case, you find this feature interesting and would like to give it a try, check the instructions discussed below
How to Detach and Reattach the Sidebar in Microsoft Edge
Follow these step-by-step instructions to detach and reattach the sidebar in Microsoft Edge:
Open the Microsoft Edge browser and then open the Sidebar, if you have hidden it.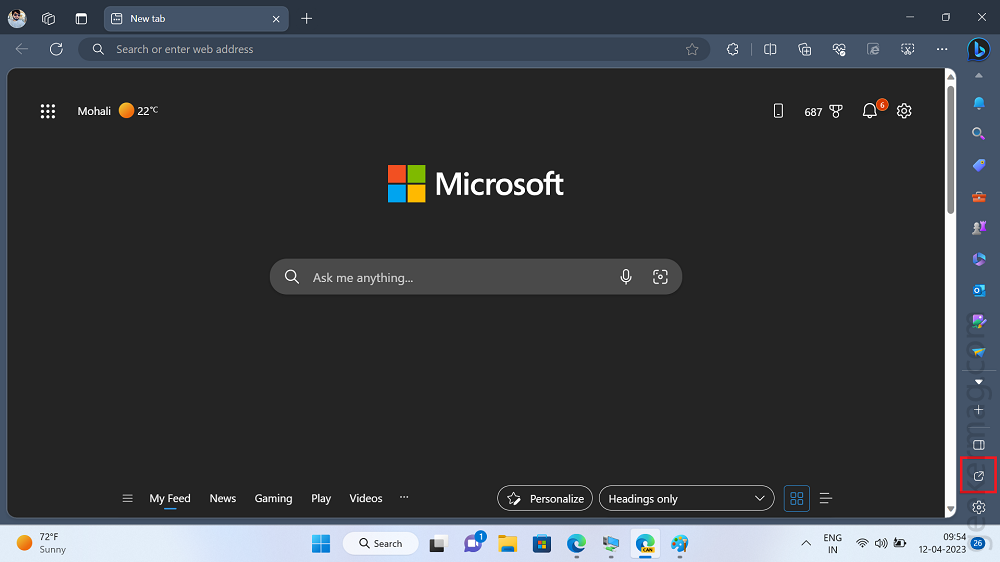 Locate the "Detach from Edge" option within the Sidebar and click on it. Instantly, the Sidebar will be detached from the main Edge window and pinned to the right side of your desktop.
When you have detached the sidebar from the Edge browser, you can access various nifty tools available on the sidebar even when the browser window is minimized.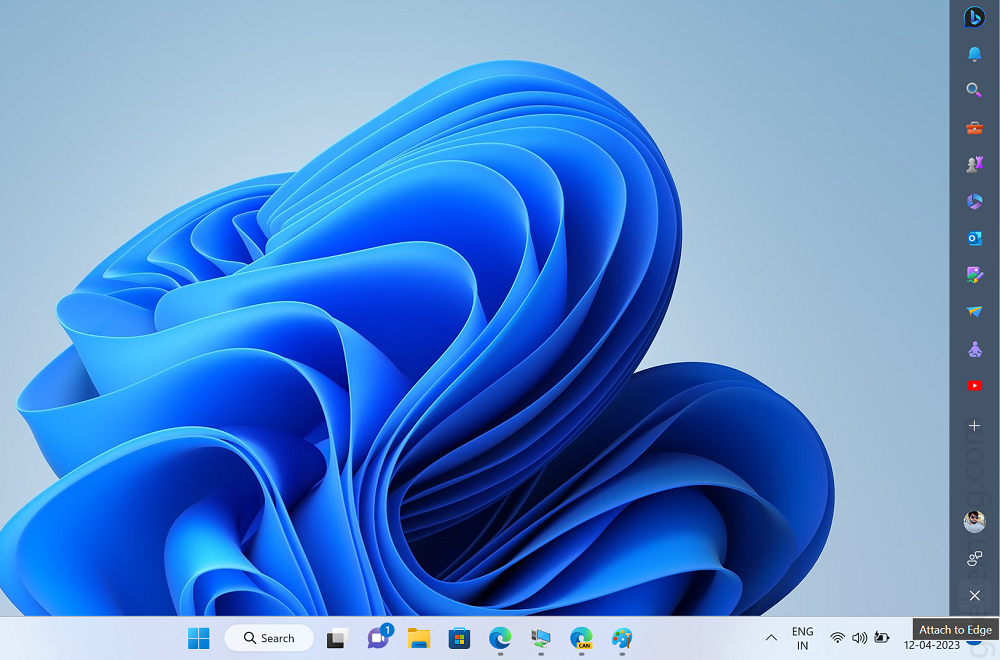 To reattach the Sidebar, click on the "Attach to Edge" option, which will appear in the same location as the "Detach from Edge" option within the detached Sidebar. The Sidebar will now be reattached to the main Edge window.
What is your opinion about the "Detach from Edge" feature in Microsoft Edge? How do you prefer to use Sidebar detached or attached to the Edge browser? Let me know in the comments.
Donate on Paypal or Buy us a coffee or Join Patreon if you find the information shared in this blog post useful. Mention 'Coffee' in the Subject. So that I can thank you.