In today's digital age, protecting your privacy online can feel like a daunting task. However, with a few simple steps, you can keep your identity secure and reduce the amount of data companies collect about you.
This comprehensive guide will teach you everything you need to know about online privacy, including what it is, why it's important, and how to protect it. From data breaches to online tracking, we'll cover all the threats to your privacy and provide you with practical tips for online privacy protection.
1. Protect your web browsing
Companies and websites are constantly tracking your online activities, including the ads you see, social network interactions, and website visits. All this data collection helps them learn more about your browsing behaviors and location.
You may be surprised at just how much information they can deduce about you. Even if you avoid mentioning medical issues or religious views on social media, your online habits still paint a revealing picture of who you are.
A better browsing experience is possible with the uBlock Origin browser extension. With uBlock Origin, you get a faster browsing speed while staying safe from ads and their associated data collection. Additionally, the extension shields you from malware and offers a simple way to turn off ad blocking when browsing secure websites.
Want to take things a step further? Pair uBlock Origin with Privacy Badger – perfect for blocking trackers to further safeguard your online privacy. Say goodbye to pesky ads and trackers once and for all!
2. Post less information about yourself online
Do you know that apps often collect your personal data and fail to protect it adequately? Even if you think you're anonymous, your information may be exposed. Just look at some of these recent privacy violations:
Zoom linked its users' accounts with their LinkedIn profiles, revealing information such as their names and professions.
Strava publicly displayed an interactive map of its users' running and cycling routes, exposing the locations of secret US military bases.
Facebook stored hundreds of millions of passwords in an accessible database for seven years.
3. Use a VPN
If you want no third parties to spy on you, you need to enable data encryption. The easiest way to do this is to use VPN for browsers. In addition to the best level of security, the service can be unblocker sites, and no matter what region it belongs to.
VeePN hides your activities from everyone: the provider, the government firewall, the owner of the Wi-Fi network, and everyone else. All they see is a connection to some remote server, but it doesn't give any information about you.
4. Use strong passwords
Your devices are only as secure as their passwords. A strong password is often our best defense against identity theft and hackers. If you haven't already set passwords or passcodes for all your devices, including guest accounts, be sure to do so now.
However, simply having a strong password isn't always enough. Hackers can still gain access to your device if it doesn't automatically lock. To avoid this, make sure your device requires a password again in as short a time as possible once you've turned on your screen saver or switched off your iPhone. Keep your security top-notch and your passwords strong!
5. Get rid of excess
The first step to protecting yourself is to limit the number of accounts you create. Only download apps from reputable sources, such as official app stores. For instance, take Unroll.me, a free app that summarizes newsletters and subscription emails.
However, an investigation by the Federal Trade Commission revealed that the app scanned and sold email content for profit. When you stop using an app, delete it completely. This applies to all programs you don't use regularly, including mobile apps and browser extensions.
By following these steps, you can better protect yourself and your sensitive information.
6. Block search engines from tracking
Did you know that Google collects a massive amount of personal data about you? And chances are, you're one of the 92% using it. But it's not just Google – the two largest search engine owners are also behind popular browsers like Chrome and Edge, meaning they're tracking even more data.
If you're concerned about your search engine privacy, the first step is to delete your data. For Google, head to the My Activity dashboard and delete everything. For Microsoft, clearing data from both Edge and Bing will be necessary. Yahoo search history management offers a way to delete data as well.
It's worth noting that complete tracking elimination isn't possible on Google. An alternative is switching to a privacy-focused search engine like DuckDuckGo. Take control of your online privacy today.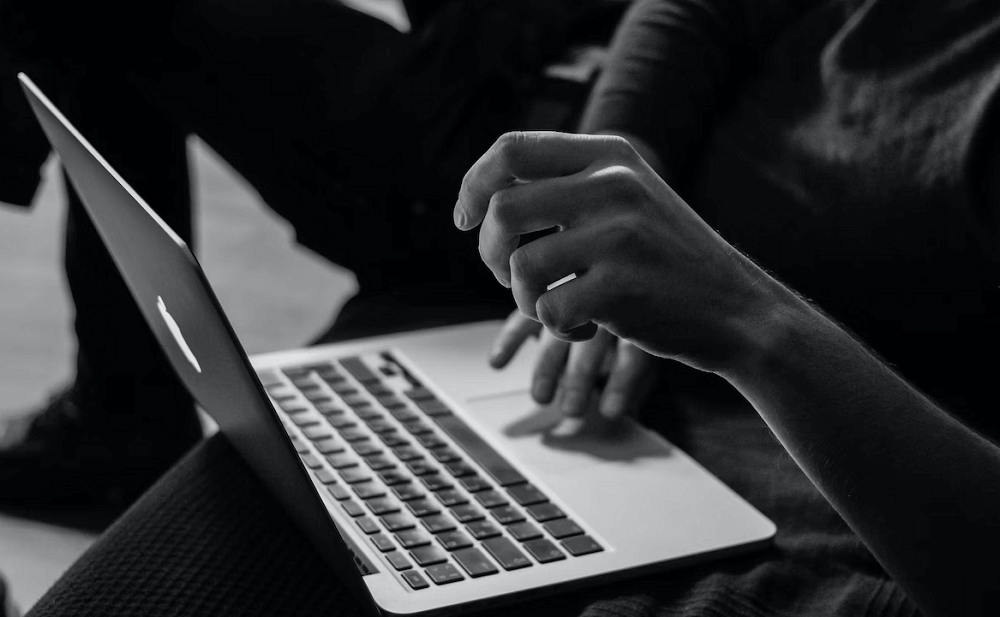 7. Use antivirus software
Viruses still pose a threat to your computer! Even though they're not as common as they used to be, malicious software can cause significant damage. It can cause annoying pop-ups, secretly mine bitcoins, and scan your personal information without you realizing it.
Here's what you need to do: if you're running Windows 10, use Microsoft's built-in antivirus program, Windows Defender. It will provide adequate protection for most people, and it's the top choice by experts at Wirecutter. If you're using an older version of Windows (you should upgrade to Windows 10), or you share your computer with others, you may need a secondary antivirus layer of protection.
Final Words
Protecting yourself online is becoming more important every day. It's essential to take steps against identity theft, hackers, and trackers. The best way to do this is by following the seven tips outlined above: use a VPN, browse in private mode, connect to secure networks, create strong passwords, limit your accounts and apps, and block search engines.
As an independent platform, it takes a lot of effort to create and curate quality content daily. Our content is totally funded by users like you.
Therefore, if you find information on this website useful, we kindly ask for your support in maintaining the longevity of our platform. If each person who benefits from our website contributes, we can secure a brighter future for our website.
Donate on Paypal or Buy us a coffee if you find the information shared in this blog post useful. Mention 'Coffee' in the Subject. So that I can thank you