So, Chrome browser crashed and all the active tabs are gone. And the worst thing is that there's no "Restore" button available when you relaunch the browser. It because you missed to click the button, when it was there or it was never there.
In both situations, you definitely want to know answer to question i.e. how to restore Chrome tabs after crash or restart? Right.
Restore Chrome Tabs after Crash
Fortunately, there's an option available in the Chrome browser using which you can easily restore chrome tabs after restart. Here's how you can do that:
In Chrome browser, click on the (Customize and control) three dots icon and select History.
Here, you should see an item. For example, 4 Tabs, 3 Tab showing including information about what tabs are including under particular Tab collection.
When you click, let's say 4 Tab option, it will restore all the tab in the collection.
Alternatively, you can go to Customize and control > Settings > On Startup or visit this address: chrome://settings/onStartup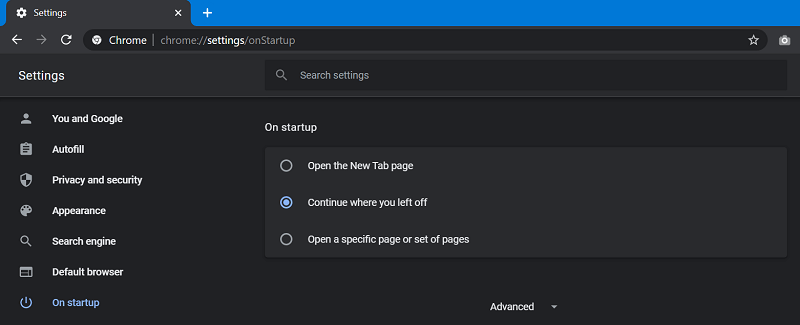 Here, you need to select "Continue where you left off". After doing this, the browser from where you left after you close or relaunch browser, or even crash.
You can use keyboard combination CTRL + SHIFT + T, keep pressing this combination until you find all the tabs.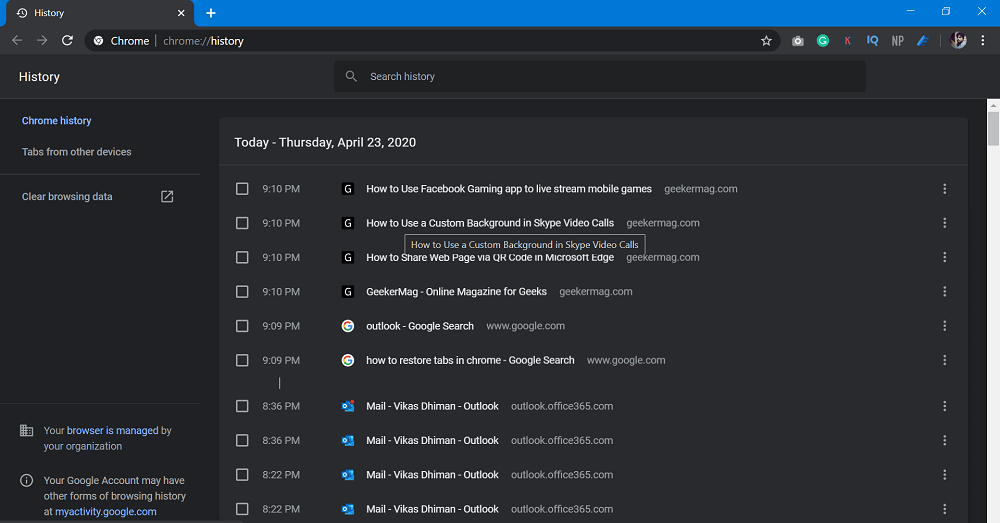 In case, due to any reason, if you're unable to restore the tabs, then you can go to Customize & control > History > History. You can list of all the tabs which you have opened.
Keep that in mind that if you're browsing websites using Chrome Incognito mode and browser crash, then you won't be able to restore the tabs.
Please do not hesitate to contact us if you want assistance with Windows or its solutions. Our team is always here to help you. (Mention 'Tech Support' in Email Body)