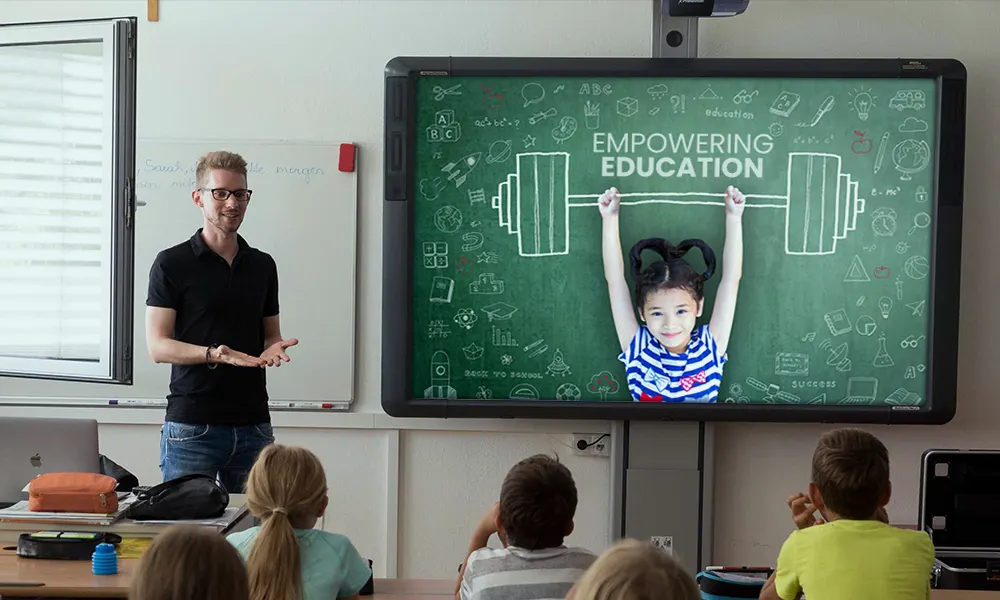 As the world transitions to a more digital learning environment, it becomes essential to understand how to optimize your learning process using the tools available at your disposal. One such tool is the Windows 11 operating system.
This article will guide you through time-saving hacks, hidden features, and custom research papers that can simplify your learning experience. Additionally, it will introduce you to digital tools that can maximize your educational potential.
Efficient Workflow: Explore Time-Saving Hacks and Tips to Optimize Your Learning Process on the Windows 11 Platform
Task Management Made Easy
The first step to an efficient learning process is effective task management. Windows 11 comes with a feature called "Snap Layouts" that allows you to manage multiple windows on your screen simultaneously. You can have your research paper on one side of the screen, and your source materials or video lectures on the other. This feature not only saves you time but also keeps your workspace organized.
Streamline Your Research
Researching can be a time-consuming process, especially when you have to keep switching between different tabs and windows. Windows 11 offers a solution with its "Snap Groups" feature. Snap Groups lets you switch between groups of apps that you frequently use together, enabling you to streamline your research process. This way, you can quickly switch between your internet browser and word processor, or between different research papers.
Optimize Note-Taking
Windows 11 also provides a solution for effective note-taking. With the "Sticky Notes" feature, you can jot down important points during a lecture or while studying and stick them on your desktop for easy access. Moreover, Sticky Notes also syncs with other devices, allowing you to access your notes anytime, anywhere.
Productivity Unleashed: Uncover Hidden Features and Shortcuts that Enhance Your Educational Journey
Power of Keyboard Shortcuts
Keyboard shortcuts are a lifesaver when it comes to enhancing productivity. Windows 11 comes with a plethora of keyboard shortcuts that can save you time and effort. For example, pressing the "Windows + E" keys opens the File Explorer, while pressing "Windows + L" locks your device. Knowing these shortcuts can significantly speed up your workflow.
Streamlined Access with Power Menu
The Power Menu in Windows 11 offers a streamlined access to various settings and features. By simply right-clicking on the Start button or pressing "Windows + X", you can access the Power Menu. From here, you can quickly navigate to system settings, device manager, system properties, and more.
Harnessing the Power of Cortana
Cortana, the built-in digital assistant in Windows 11, can greatly enhance your productivity. You can ask Cortana to set reminders for your study schedule, find documents or files, or even answer questions related to your study topics.
User-Friendly Learning: Simplify Complex Tasks through Intuitive Windows 11 Functionalities for Seamless Studying
Making the Most of Virtual Desktops
Windows 11 offers a feature called "Virtual Desktops" that allows you to create multiple desktops for different tasks. You can have a separate desktop for your research papers, another for your assignments, and one more for leisure activities. This feature not only helps you organize your tasks but also minimizes distractions.
Seamless Internet Browsing with Microsoft Edge
Microsoft Edge, the built-in internet browser in Windows 11, comes with several features that can simplify your learning process. For example, the "Collections" feature allows you to collect and organize content from the web, making it easier to manage your research materials.
Enhancing Reading and Writing with Immersive Reader
The "Immersive Reader" feature in Windows 11 is a game-changer for students. It improves reading and writing by offering features like text-to-speech, line focus, and picture dictionary. This feature not only makes studying more accessible but also enhances comprehension.
Digital Empowerment: Empower Your Learning Experience with Digital Tools that Maximize Your Educational Potential
Microsoft Teams for Collaborative Learning
Windows 11 comes with Microsoft Teams integrated into the taskbar, making collaborative learning easier than ever. You can use Teams for group studies, collaborative projects, or even online classes.
Taking Advantage of Microsoft Office
Microsoft Office is a suite of applications that can greatly enhance your learning experience. With Word, you can write and format your research papers; with Excel, you can manage and analyze data; with PowerPoint, you can create engaging presentations; and with OneNote, you can organize your notes effectively.
Leverage Learning with Windows 11 Widgets
Windows 11 introduces a new feature called "Widgets" that can be customized to show personalized news, weather, calendar, and more. You can customize these Widgets to show educational content, keeping you updated with the latest in your field of study.
In conclusion, Windows 11 offers a plethora of features and functionalities that can simplify your learning process and enhance your productivity. By understanding and utilizing these features, you can truly empower your educational journey. Start exploring these empowering educational hacks today, and experience the transformation in your learning process!
As an independent platform, it takes a lot of effort to create and curate quality content daily. Our content is totally funded by users like you.
Therefore, if you find information on this website useful, we kindly ask for your support in maintaining the longevity of our platform. If each person who benefits from our website contributes, we can secure a brighter future for our website.
Donate on Paypal or Buy us a coffee if you find the information shared in this blog post useful. Mention 'Coffee' in the Subject. So that I can thank you