Since its inception way back in 2017, TikTok has been growing at an alarmingly fast rate. While it doesn't quite have the numbers to match behemoths like Facebook or Twitter just yet, it has active users that number many hundreds of millions. Whether you're an influencer looking to get into TikTok, a business wanting to use the platform as an advertising hub, or just a user who wants to get a kick out of it, there's never been a better time than right now to start using this app.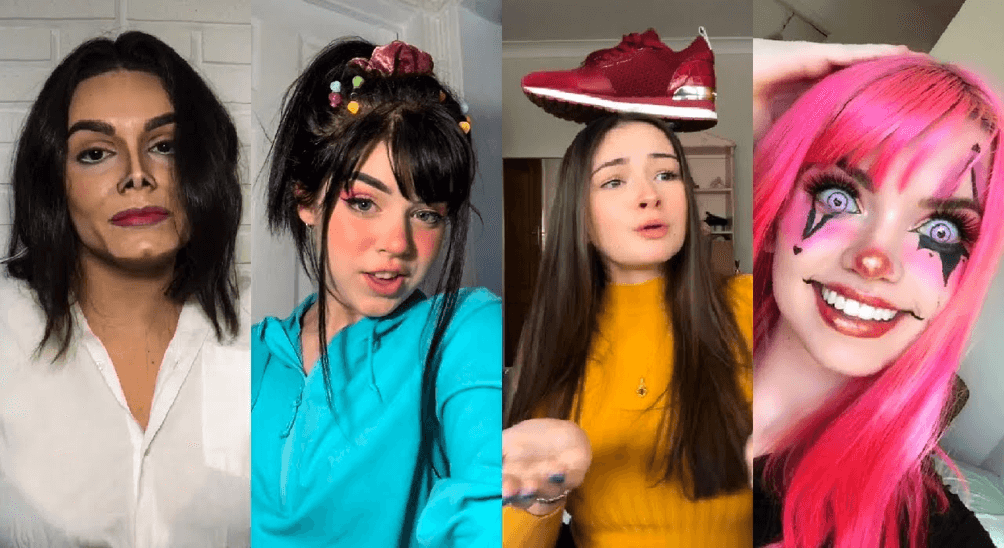 One of the most prevalent and important aspects of the app is its trending content. Last year saw a variety of content trending including dance challenges, lip-sync videos, and comedy skits. It's not always possible to predict exactly what will end up trending, but it is very important to keep up with those trends, especially if you're an influencer looking to get started with TikTok. Here's why it's important for you to stay up to date with the latest TikTok trends.
TikTok is where young people are
If you want to keep up with change – which is moving very rapidly indeed in the modern era – then TikTok is the place to be. While Facebook, Twitter, and Instagram are still popular among the 18-30 demographic, TikTok is where you'll find most younger people, so it's important to keep up with trends to make sure that you're tailoring your content correctly if you're an influencer or business. Even if your demographic doesn't skew young, it's still advantageous to know what's going on with the younger population.
TikTok is not just for young people
Even though TikTok is definitely a social media app with a focus on younger folks, it's not necessarily exclusive to them. Lots of adults are going viral on TikTok for a number of reasons. Whether it's uploading unintentionally hilarious content or simply putting their finger on TikTok's pulse, adults are becoming more and more numerous on the app, and so keeping up to date with trends among that demographic becomes advantageous for any business owner wanting to do a little marketing.
You'll get more TikTok followers
Everyone who uses TikTok – influencers, businesses, and personal users alike – wants to amass more followers, right? Gaining followers is the be-all and end-all of social media. Well, if you want to gain more TikTok followers the best way to do that is to follow trends and craft content based on those trends. If you're hitting trending topics, you're increasing the chances of people seeing your videos and therefore subscribing to you, especially if you post regular on-trend content.
We're still early on in TikTok's rise
Although TikTok is growing exponentially and quickly, it's still early days for the Chinese social media giant. We still don't know exactly where TikTok will go in the future or how many users it will end up with, so it's a good idea to get in on the ground floor, so to speak. As the app grows, its labyrinthine communities and content types will become harder to navigate and understand, so getting in early means you'll be able to keep up with trends as they go.
TikTok is highly democratic
Unlike platforms like Facebook or Instagram, which can sometimes prioritise paid content over non-paid content, TikTok is a democratic platform. The app is well-known for its positive community, and that community is the arbiter of good taste. Keeping up with trends means that you'll know where the social pulse is right now and how to adjust your marketing or influencer content accordingly. It's important to keep up with what's happening on TikTok because it's essentially a reflection of the population at large.
TikTok has got a global reach
Most social media apps manage to take off in different countries other than their place of origin, and TikTok is no different. What does mark TikTok apart is that it's probably the first Chinese social media platform to truly be adopted by a wide non-native audience. As such, the marketing potential is immense. Keeping up-to-date with trends on TikTok means you'll know what's going on around the world, which is invaluable for anyone looking to amass followers or gain a foothold in a certain business territory.
The future looks bright
If you invest your time in TikTok, you won't come away disappointed. An app with this kind of exponential growth is definitely here to stay, so getting to know how trends work and keeping your eye on the ball is very advantageous to you as a business or an influencer. Even if you're just a regular person who wants to get involved with social media, TikTok is essential now; it's where content creators are congregating after Vine's death and after the mass migration from older platforms like Twitter or Facebook.
As an independent platform, it takes a lot of effort to create and curate quality content daily. Our content is totally funded by users like you.
Therefore, if you find information on this website useful, we kindly ask for your support in maintaining the longevity of our platform. If each person who benefits from our website contributes, we can secure a brighter future for our website.
Donate on Paypal or Buy us a coffee if you find the information shared in this blog post useful. Mention 'Coffee' in the Subject. So that I can thank you