Artificial intelligence (AI) has seen a swift escalation in utilization and progression in the previous decades. AI is now in use across numerous industries, from finance to healthcare, offering enhanced productivity and efficiency. However, with this far-fetched advancement comes probable consequences.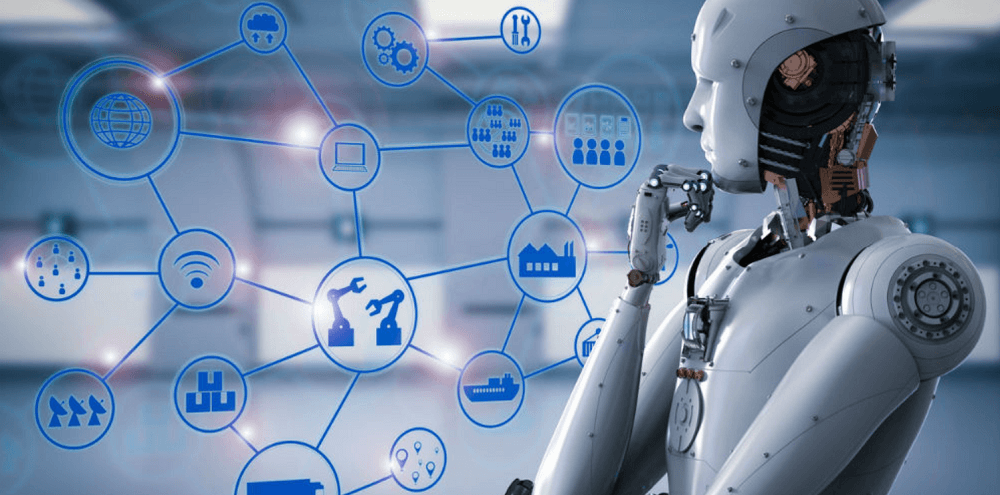 Every party needs to perform a thorough assessment before taking full advantage of it. The future of humanity is an imperative consideration as its use surges.
How Artificial Intelligence Is Reshaping Our World: Examining the Pros and Cons
Today, AI is playing a more prominent role in societal and economic development, with implications that can be both beneficial and detrimental. It is revolutionizing how businesses operate and the way we consume information and entertainment, and it has even aided medical diagnosis and treatment.
How AI Uptake Positively Changes the Landscape
The development of AI has had a profound impact on how many enterprises operate. From automated customer service to predictive analytics, AI can assist in reducing costs and advancing efficiency in countless ways. Below are common ways AI is currently being used to improve business operations:
Automated Customer Service
AI-driven automated customer service enables companies to provide instant, more accurate answers to their customers, reducing wait times significantly. This technology can assist in diminishing human labor costs and ensure consistent quality when providing customer support services.
Programmers can code automated chatbots to understand natural language processing (NLP) and hold an extensive knowledge base of questions and answers.
Effective Marketing Campaigns
AI can help companies better target their marketing efforts by analyzing customer data such as purchase history and browsing habits. AI-driven algorithms can sort through large amounts of data quickly and accurately to identify potential clients interested in a company's services or products.
They allow marketers to more accurately target their campaigns by personalizing messages to individual customers and tailoring them according to their preferences.
Robotic Process Automation
Most industrial machines now operate with robots programmed to execute specific tasks. This technology has allowed corporates to automate mundane and repetitive tasks, freeing human labor for more complex processes.
Moreover, robots are able to operate with greater accuracy than humans in many cases, which can help reduce costs associated with errors or mistakes that come from manual operations.
Accurate Predictive Analytics
Given the vast amount of data available today, AI-driven predictive analytics can better forecast customer behavior and trends. Governments and corporates can identify openings for growth by analyzing past patterns and predicting future outcomes, enabling them to make smarter decisions about their operations.
Automated Supply Chain Management
Supply chain management is essential to many establishments, and AI can help streamline this process. AI-driven algorithms can optimize the supply chain by suggesting ideal delivery dates, finding the most cost-effective distribution routes, and more. Besides, automated systems can monitor shipments in real-time, making detecting any issues or delays in the process easier.
The Potential Downsides of AI's Uptake
While the modern world continues to benefit from AI, it is vital to consider the potential downsides of its use. AI is an authoritative technology, and it is significant to spot the risks accompanying its utilization and development.
It is vital to contemplate the likelihood of job losses and other fallouts AI could have on humanity. A few of the possible concerns that can ascend from AI's uptake include the following:
Job Losses
As organizations growingly adopt automated systems, many occupations become redundant as robots take over everyday jobs that individuals once executed. Many jobs will likely become automated, leading to circumstances where people are no longer necessary for specific roles and mass joblessness over extended periods.
Those who strive to find employment may have trouble contending with their AI counterparts due to unsatisfactory technical skills and speediness. Luckily, they can always bring in extra income in the US by taking on professional gigs that won't go out of style.
Ethical Considerations
With AI, there is customarily the likelihood of abuse or misuse of control. The capability to make decisions lacking human mediation can result in ethical dilemmas, and who will be accountable for their fallouts?
Moreover, prejudices in data-set might result in robots making decisions grounded on pre-programmed systems, which could be considered unethical.
Security Concerns
AI systems can be susceptible to information breaches and cyber-attacks because they mostly rely on the Internet for operations. Hackers are becoming more refined in their approaches, meaning that AI is at the menace of falling prey to malicious players who wish to exploit its aptitudes for individual gain.
Thus, corporations must have solid security measures to shield their AI systems from probable terrorization.
Lack of Human Interaction
AI can function much quicker than people and yield better outputs owing to its lack of bias. Human interaction might become restricted, disengaging individuals from the digital world and its services. Furthermore, AI systems cannot wholly comprehend social emotions or cues, making communication challenging in certain circumstances.
Conclusion
AI has gotten a remarkable intensification in development over recent years, with industries progressively relying on systems for chores such as information analysis and customer service robotics.
While there is a noteworthy gain from its usage, it is imperative to consider the possible implications of AI on our community.
As an independent platform, it takes a lot of effort to create and curate quality content daily. Our content is totally funded by users like you.
Therefore, if you find information on this website useful, we kindly ask for your support in maintaining the longevity of our platform. If each person who benefits from our website contributes, we can secure a brighter future for our website.
Donate on Paypal or Buy us a coffee if you find the information shared in this blog post useful. Mention 'Coffee' in the Subject. So that I can thank you