Introduction to World of Warcraft Carry Services
In the world of online gaming, World of Warcraft (WoW) reigns supreme. Its vastness is both its allure and its challenge. As you navigate through its complex terrains, the concept of boosting becomes ever more tempting. Delving into the nuances of boosting, this guide will explore why it's not just about leveling up – it's about maximizing your WoW experience.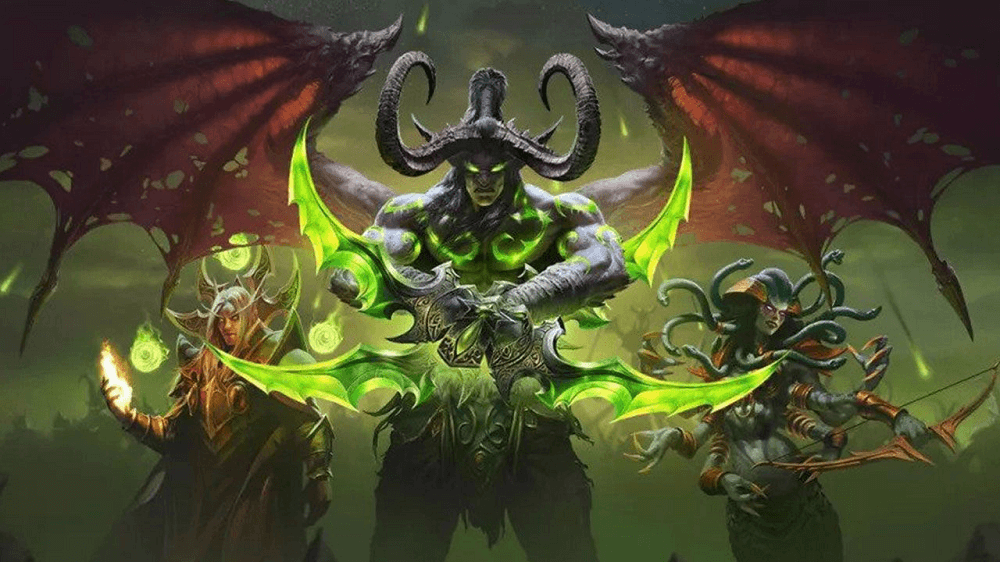 The Genesis of WoW Boosting Services
WoW, in its intricate design, is not just about battling foes. It's about strategy, about understanding the world, about mastering raids, and owning in PvP arenas. As players dive deeper into the World of Warcraft, they often find themselves faced with a dilemma. To boost or not to boost? As this gaming universe expands, so does the demand for a reliable WoW boosting service.
Types of WoW Boost Services
In the dynamic world of World of Warcraft (WoW), players often seek ways to enhance their gaming experiences. This is where boost services come into play, helping gamers achieve their in-game objectives without the grind. Here's a comprehensive breakdown of the types of WoW boost services available:
Level Boosting: 
For players looking to reach the level cap or a specific character level rapidly.
Boosts can range from low levels to the game's level cap, depending on the expansion.
Raid Boosts:
Facilitates completion of specific raids, from classic to the latest expansions.
Different raid tiers are available, from Normal to Heroic to Mythic.
WoW Raid boost options may also include full gear boosts, where the player is equipped with high-tier loot.
Mythic Dungeon Carries:
Players can clear specific dungeons, be it Mythic dungeons or timed challenge runs.
Boosts can include specific dungeon achievements and gear acquisition.
PvP Boosting:
Elevate ranks in arenas or battlegrounds.
Specific services for arena ratings, battleground victories, or even prestigious WoW PvP titles.
Mount Farming:
Assistance in obtaining rare and prestigious mounts from raids, dungeons, or specific in-game events.
Profession Boosting:
Helps players max out professions, from crafting to gathering, without the effort of collecting materials or recipes.
Gold and Currency Farming:
Services that assist players in amassing in-game gold or other currencies.
Achievement Boosts:
Designed for players targeting specific in-game achievements that are time-consuming or challenging.
Custom Boosting:
Tailored to individual needs, such as unique quests, rare item acquisitions, or even role-playing objectives.
Coaching Services:
Engage with professional WoW players to learn and improve gameplay strategies, especially in PvP environments or challenging PvE content.
Character Gearing:
Equip characters with top-tier gear from the latest raids, dungeons, or PvP content.
Reputation Boosting:
Boost services dedicated to increasing reputation with specific in-game factions or groups.
World Quests and Daily Quests:
Assistance in completing daily and world quests for rewards and progression.
Warfronts Carries:
For newer content, services help players tackle and succeed in these unique game modes.
Alt Character Leveling:
For players with multiple characters, this boost ensures that all characters reach the desired level.
Special Event Boosts:
Time-limited events, like in-game festivals or holiday events, where professional World of Warcraft boosters help players achieve event-specific goals.
Why World of Warcraft Boost Resonates with Players
Time Efficiency: WoW boasts a vast landscape with myriad tasks. While the game's beauty lies in its depth, not everyone has the luxury of time to delve into every nook and cranny. This is where the allure of a WoW service comes in. Players can reach their desired level or achieve certain feats without the grind.
Access to Exclusive Content: Consider the exclusivity of certain dungeons, arenas, or raids. Without the requisite level or gear, they remain a distant dream for many. A boost offers instant access. Whether it's a dungeon you're eyeing, a specific raid, or the thrill of a PvP arena, boosting services ensure you're in the thick of it.
Customized Gaming Paths: Boosting is not a one-size-fits-all service. It's customizable. Depending on what you want – be it a dungeon carry, raid boost, or a level enhancement – there's a service tailored for you.
Economic Advantage: Within the WoW economy, resources like gold, mounts, or rare items are invaluable. Boosting can often be an economic decision, letting World of Warcraft players save both in-game resources and real-world money in the long run.
The Mechanics Behind WoW Carry Services
Selecting Your Service: With options galore, it's essential to understand what each service offers. From a simple level boost to intricate raid carries or even a PvP boost, the choices are diverse.
The Process: Once you've zeroed in on the boosting service you would like, the next step is the transaction. This might involve buying WoW boost, engaging with professional boosters, or even interacting on platforms like Discord for a more coordinated effort.
The Outcome: Post-boost, your WoW character emerges transformed, ready to tackle advanced challenges. This might mean a higher character level, exclusive gear, or even coveted mounts. The World of Warcraft boosting service ensures that players get value for their investment.
Buying World of Warcraft Boosting Services
Reputation Matters: Not all boosting services are created equal. Before you buy a WoW boost, research is key. Look for World of Warcraft services known for their reliability, professionalism, and efficiency.
Range of Services: Whether you're keen on a specific raid, looking for PvP carry, or just want to level up, the best WoW boost services will offer a spectrum of options tailored to diverse needs.
Cost-effectiveness: While boosting can be an investment, it doesn't have to burn a hole in your pocket. Hunt for services that offer the best price, ensuring you get top-notch service without breaking the bank.
Security and Confidentiality: Handing over your account details can be daunting. Buy WoW boosting services that prioritize security, ensuring that your gaming experience remains uncompromised.
The Ethical Debate Around Buying WoW Boost
Some purists argue that boosting dilutes the WoW experience, reducing the game to a mere transaction. However, it's essential to view boosting as a personal choice. For many, it's a means to enjoy the game they love, on their terms.
Conclusion
Boosting, in essence, is about optimizing the World of Warcraft experience. It's about navigating the game's challenges efficiently, ensuring that players enjoy every WoW moment to its fullest. Whether you're a newbie or a WoW veteran, boosting offers a pathway to experience the game's richness without the constraints of time or level. So, as you traverse the terrains of Azeroth, remember, boosting isn't just a service – it's a strategy.
As an independent platform, it takes a lot of effort to create and curate quality content daily. Our content is totally funded by users like you.
Therefore, if you find information on this website useful, we kindly ask for your support in maintaining the longevity of our platform. If each person who benefits from our website contributes, we can secure a brighter future for our website.
Donate on Paypal or Buy us a coffee if you find the information shared in this blog post useful. Mention 'Coffee' in the Subject. So that I can thank you