The translation is a demanding work that requires attentiveness, persistence, dedication, and creativity. Before the rise of technology, people used to translate everything by hand using dictionaries, reference books, and relevant publications, but now the translator's job is simplified by numerous software solutions. It is true that programs can assist greatly with translation, allow saving time and money.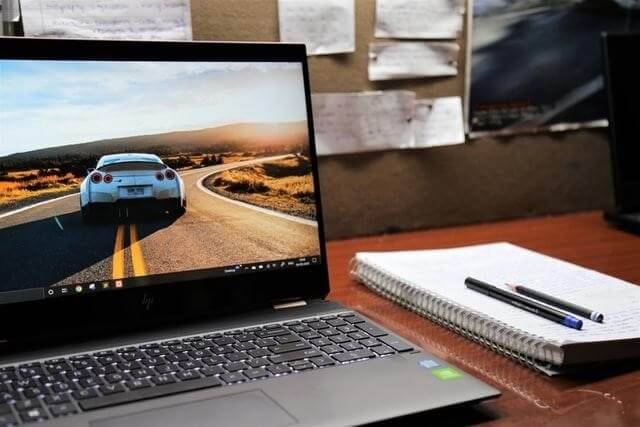 Until translation software was created people that didn't know foreign languages couldn't complete translations themselves and had to delegate this job to professional translators. Nowadays their help can come in handy too – top translating companies can complete tasks that are outside of your expertise. Although with computer programs and applications for translation, that can be found online today, many attempts to complete translations without specialist's help.
Translation software can be used by everyone regardless of their professional occupation and language proficiency. Programs can help out with work and study, offer solutions that go beyond the capabilities of a single human mind, like translation memory and crowdsourcing. However, for instances when certified document translation services like these are required, human translation still is the number one option.
Certain translation software operates on many devices and facilitates various operating systems, but knowing which one suits your needs best is always helpful.
Here are the top 10 translation software solutions for Linux:
Tuxtrans
This free software is a complex system that comes with a large number of applications, suitable for solving everyday translator tasks and is intended primarily for professional translators. Based on Ubuntu, it features a complete set of tools for translators, such as CAT and machine translation tools, office programs, and many more. It features all the necessities – from tools for localization and text correction to glossaries and translation memory. If you install this solution you won't need to look elsewhere to aid you with your translation task completion.
Translate Shell
This useful tool is a command-line translator that allows interactive translation of your text. It operates using language recognition using commands, and capable of performing translation from different languages at once. It also offers different variations of translation, can translate sentences, paragraphs, text files, and even entire websites. This tool is also more appropriate for professional use.
Crow Translate
Crow Translate is a cross-platform online translator that supports 125 languages, available with both graphical and command-line interface. It allows you to translate the text using the Google Translate API. Some of its advantages are translation speed, text translation using hotkeys in any application that supports text selection, and open-source code, which allows modification.
StarDict
Cross-platform dictionary as well as graphic interface with open source code that offers a real-time translation of the selected text. Supports flexible queries, full-text translation, dictionary management, search in online dictionaries, search by pattern, and has other highly helpful features.
Swordfish
This CAT tool with open source code is primarily used by professional translators. It supports the most common file formats and translation memory. It can be used in coherence with other CAT tools, allows proofreading and segment filtering.
Wordfast Professional
Wordfast Pro is an autonomous cross-platform software that supports all languages available with Microsoft Word, supports a multitude of text formats, uses translation memory and glossaries as well as allows project management.
Lokalize
Lokalize is another free cross-platform CAT tool with open source code that allows fast translation. Geared towards software localization, this program offers high translation performance. It allows project management and synchronization, it uses translation memory and glossaries, provides spelling check, and more.
Translatium
This open-source code program is suitable for all devices and operating systems. It's a paid program, but it allows a 24 hour trial period to check its main function. Translatium supports over 100 languages. It supports text translation from an image as well as text to speech conversion.
Anaphraseus
Anaphraseus is a free CAT tool for automatic translation that allows the creation and management of bilingual translation memories in any language. It supports flexible queries, text segmentation, glossaries, and terminology recognition.
Apertium
It is a free cross-platform rule-based program for machine translation that is intended for translating Romance languages. This software provides tools for collecting linguistic data for machine translation.
The use of translation software changed the translation process forever – nowadays it's as technical as it is inventive. Tools and digital resources make the translator's job faster and more effective, but require getting to know the technology behind them. Translation software can spare you of some manual labor, allowing you to focus on the creative aspect of translation.
AUTHOR BIO
Mark feels strongly about cultures, languages, cultural diversity and identity. As a former interpreter and translator, he enjoys sharing his experience with his readers. Giving his extensive background in translation and marketing, Mark enjoys both learning and teaching, which drives his freelance career as both researcher and writer.
Donate on Paypal or Buy us a coffee or Join Patreon if you find the information shared in this blog post useful. Mention 'Coffee' in the Subject. So that I can thank you.