Want to play your best GBA Games on Windows PC? The following post has a list of best GBA Emulator to Download for Windows 10 in 2021.
Game Boy Advance, the popular handheld gaming console, manufactured and developed by Nintendo. The purpose of developing this gaming console is to give users options to play their favorite games whenever and wherever they desire.
The Gameboy Advance is a successor to Game Boy Color Emulator, able to run advanced games. Till now, the Gameboy Advance is evolved into it best. It has robust hardware and better color quality.
Unfortunately, it is no longer available for users. Still, some users want to enjoy the classics and want to play their best Gameboy advance games. The worst part is that they don't have the GBA Console to play games on.
What to do in this situation? The solution is to use the Best Gameboy Advance Emulator for Windows 10 PC.
You may also like to read about:
What is GBA Emulator for Windows?
GBA Emulator is a software that lets you play your favorite Gameboy advance games on the Windows PC. It offers users various features missing from the GBA handheld console.
There are a variety of Game Boy Advance emulators (Gameboy color emulator) for Windows 10 and earlier versions available on the internet. But the question is what is the best Gameboy advance emulator for Windows PC?
Disclaimer: The purpose of sharing this post is to provide information to Windows users that there are GBA Emulator for Windows 10 available using which they can play GBA Games on Windows 10 PC.
The Best GBA Emulator for Windows 10 – 2021
To answer this question we decided to write this post in which you will find out some of the best GBA Emulators for Windows 10. So without further delay why don't you start reading about them: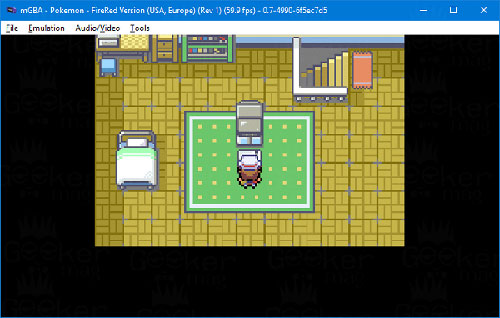 mGBA is the best GBA Emulator available if you want to play GBA games on Windows PC. It is fast enough to run the games on a system with low-end hardware and all this without reducing accuracy and portability.
mGBA emulator offers users various features:
Save the games where ever you want.
Patches for popular GBA games that not running well.
Support for cheat codes.
Comes with the capability to override the game and allows ROM patches
The mGBA emulator still misses lots of features, but it is because the developer wants this emulator to simple to use. We guess it is not a bad thing right?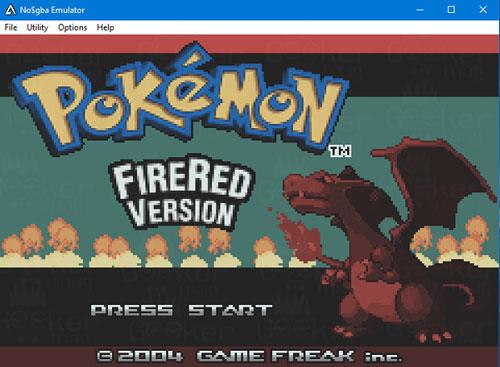 NO$GBA is one of the best GBA Emulator available for Windows and DOS. It is the first emulator that successfully to play games that were released commercially. Also, it is the only DS emulator available for DOS.
The DS Emulator is not receiving proper development, but still, it works fine for the various game. But if we talk about the GBA port, then I bet this is the best emulator available on the internet.
Some of the key features of the NO$GBA Emulator:
It is an emulator for both DS and GBA games
Let you use the controllers.
Let you configure the game according to your desire.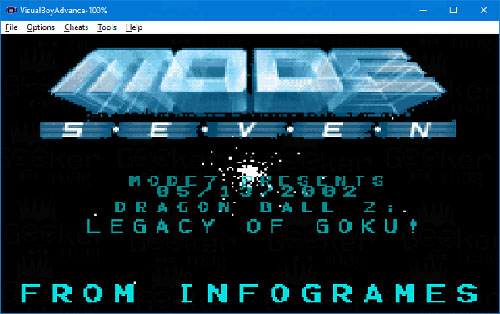 VisualBoy Advance is another good GBA emulator for Windows OS. At first, this emulator was little laggy on a system with low hardware, but now everything is optimized for various hardware specifications.
The good thing about this emulator is that it offers features that you will never get in any regular handheld console. This is the best GBA Emulator for PC on which you will enjoy the better gaming experience.
Some of the essential features of VisualBoy Advance Emulator:
It supports all the latest and older operating systems.
It supports button remapping and controllers.
You can record the gameplay or take screenshots.
Use cheat codes.
Get regular updates.
Let you play all the GBA games.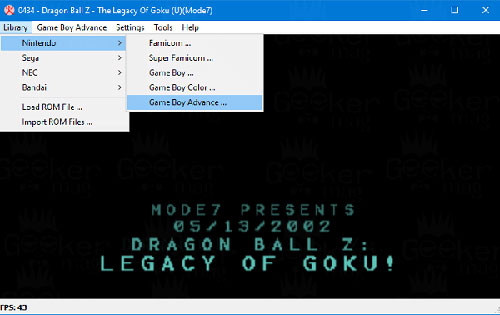 Higan is another best Game Boy Advance emulator that earns the spot on this list of best GBA emulators. This emulator is very easy to use and runs on almost all the machines with low hardware specifications.
This emulator is very easy to use, and due to this reason, you can manage this GBA emulator the way you want. Apart from the GBA games, the same emulator can be used as Famicom Emulator, Super Famicom Emulator, Sega Master System and more.
Some of the useful features of Higan Emulator:
It supports emulation for the various handheld gaming console.
You can set it up just by making a few clicks.
Offer improved color reproductions.
It has only one disadvantage that it sometimes becomes laggy depending on the system requirement.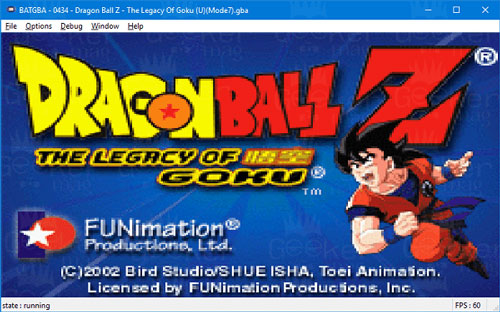 The last best GBA Emulator for Windows is our list is BatGBA. This emulator focus on simplicity and due to this reason it is pronounced as the simplest GBA Emulator available in the market. Yes, you wondering right, you won't get advanced features, but will enjoy playing GBA games on your Windows PC.
Apart from the easiest emulator, it also takes a minimal amount of space on your system. Due to this reason, it runs the games flawlessly on a system with low-end hardware specifications. With this emulator, you can play both commercial & non-commercial GBA games.
Some of the key features of the BatGBA:
It is very lightweight
Run almost all the GBA games (Commerical and Non-Commercial)
Easy to setup
The good thing about all the GBA Emulator for Windows discussed is that all of them free to download. We have personally tested all the emulator on my Windows 10 machine running build 17063.
All of them work flawlessly for me, but in some cases, We experienced lag too.
From Where to Get GBA Games ROM
There are lots of websites available on the internet that host tons of GBA games ROMs; you can visit anyone and grab the game you desire to play.
Note: We're not mentioning the name of those sites in this post due to the illegal nature of the content distributed on the site.
We hope you find this list of best GBA Emulator for Windows 10 PC. Still, If we forget to mention any good name let me know in the comments.
You might be interested in reading: