To say Business Information Modelling (BIM) is revolutionizing how the construction sector is operating would be an understatement. As more companies make BIM adoption a priority important questions like are previously used CAD file formats compatible with BIM formats? The quick answer is no, but such a brief answer will leave stakeholders and directors scratching their heads and wondering if BIM is the way forward.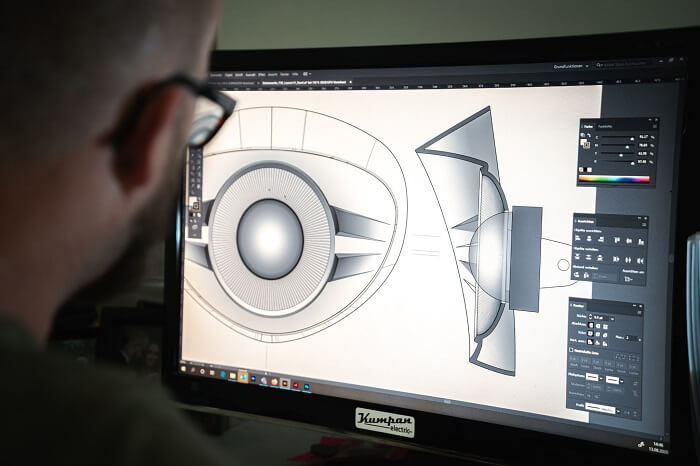 What is CAD?
Computer Assisted Design (CAD) allows users to create 2D and 3D models of parts for manufacturing, for example. This technology drastically improved efficiency across numerous verticals and in numerous economic sectors whether in construction or manufacturing. For the past 30 years, CAD technology has enabled the creation of complex designs in record time.
Initially seeing widespread adoption in the aerospace and automotive manufacturing sectors, the technology soon found use in various engineering fields, including civil and improved plant design. This widespread adoption resulted in both great success and failed attempts to reinvent the technology.
What is BIM?
BIM is primarily a collaborative technology and the new kid on the block. At its core, the technology allows engineers, architects, and contractors to design and build projects, with all parties having access to the same database and model. BIM produces a digital representation of the real-world project which helps troubleshoot long before ground is even broken.
The drive for improved collaboration is also one of the driving forces behind the technology's ability to adapt outlying technologies to better enable collaboration. Technologies like virtual reality and augmented reality are seeing adoption in BIM software packages.
BIM vs CAD
There are certain points where both technologies overlap in terms of use and application. That being said, one of the biggest differences between the two technologies is in who uses them. CAD is typically used for the design of mechanical and electrical assemblies. BIM is used, almost exclusively, in the design and construction of commercial buildings.
In BIM CAD discussions it is the differences in the application that led to the differences that arose in the file formats used by each technology. For instance, BIM's focus on collaboration meant that special care was taken for including collision detection capabilities.
CAD Files
Typically, CAD files include mass amounts of information. The information stored within the file type then will include part performance characteristics and specific tolerances. This information takes up a lot of space within the file, but it is necessary to include the information to make sure parts produced are reliable and met the highest possible standards. Information about pressures, or which substances the part should not meet can make all the difference moving forward.
When converting a CAD file to a BIM file, this information is generally scrubbed, as BIM is not capable of using the information. By removing the information BIM software can keep performance optimal. For the end-user, if the information on pressures and tolerances are needed a separate spec sheet would need to be provided.
BIM Files
Fundamentally BIM files are created to meet the specific needs of the users and their connection requirements. Models within the CAD Programs, like light fittings, electrical conduits, and HVAC ducts "know" where they should be placed. This is done so collisions are prevented often resulting in missed deadlines and loss of earnings for those involved in the construction.
Developing software where the components "know" how they should be placed within the model means that BIM files would include information not compatible with CAD Files. This is because everything is placed in the CAD file by the user with explicit intent.
While CAD and BIM files are not compatible, this takes nothing away from how both technologies meet and succeed in the various tasks placed before them. CAD will continue to improve manufacturing while BIM will continue to revolutionize the construction industry.
Donate on Paypal or Buy us a coffee or Join Patreon if you find the information shared in this blog post useful. Mention 'Coffee' in the Subject. So that I can thank you.