Businesses of many kinds can gain a lot of benefits from proxies. While individual internet users mostly use proxies to browse the web more anonymously and access geo-restricted sites, for businesses in certain industries they are absolutely necessary.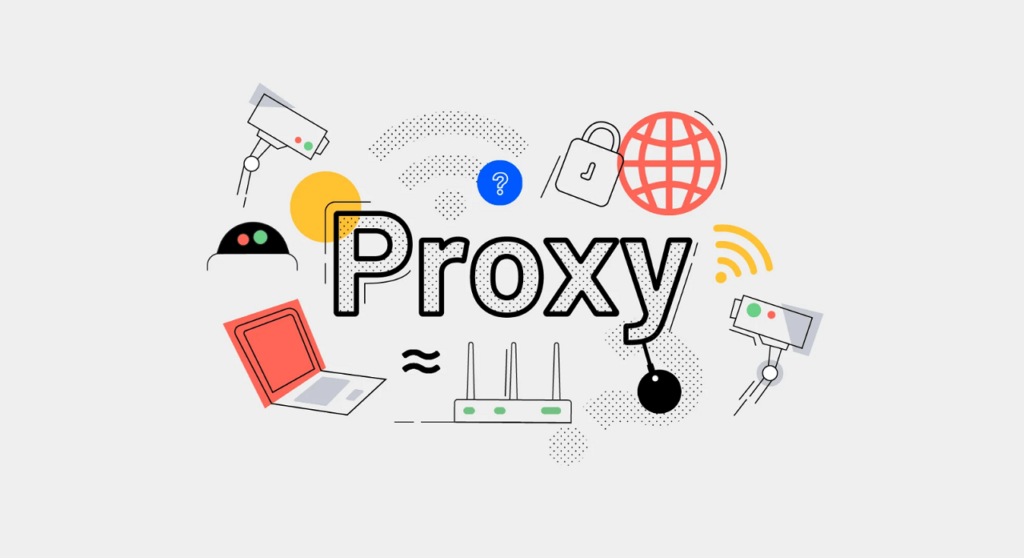 With so many different types of proxies and proxy providers, choosing one can be tricky. That's why we'll tell you which factors to consider when picking a proxy server for your business.
What to Look for When Choosing a Proxy for Your Enterprise
Proxy servers are great tools that can improve the effectiveness and security of your business, as long as you use the right ones. Before we tell you how to pick the right one, let's see how they can benefit your business.
Top Four Use Cases of Proxies for Businesses
The most common uses of proxy servers for businesses include:
1. Improving online security
By adding an additional layer of protection to employee systems, proxies allow them to visit any site without worrying about compromising critical business data which can lead to financial losses and legal issues.
2. Limiting internet access in the workplace
Employers can use proxies to limit the sites their employees can access while at work. This is good for reasons such as boosting productivity and improving data security.
3. Balancing network traffic
Proxy servers can help prevent system overload and ensure it works smoothly by balancing all web requests to the server. This is beneficial for both employees and customers.
4. Improving SEO strategies
Proxies are an invaluable tool when it comes to web scraping and data mining. It allows businesses to collect valuable data from competitors and conduct accurate analyses to make better SEO strategies and decisions. They also allow employees to scrape data from sites not available in their region.
How to Pick the Best Proxy – 4 Factors to Consider
Now that you know how proxies can help your business, it's time to learn how to pick the right one.
1. The size of the IP pool
The larger the proxy pool, the more IP addresses available, and the less risk for IP blocks. This is an important thing to consider especially when working on a project that requires IP addresses from specific locations.
A larger IP pool reduces the risk of the proxy's IP address being detected and banned. It also helps speed up the data exchange.
2. The geographical location of the IP addresses
Another thing to consider when looking for a proxy provider is to see whether it offers IP addresses from multiple locations around the world. The more proxy locations available, the more anonymity, and the higher chances of circumventing geo-restrictions and censorships of all kinds.
More importantly, make sure the provider offers IP addresses from the specific locations you need. This way, you'll avoid wasting your money and time on proxies that won't help you access the required sites for your business needs.
3. The type of proxies
There are many types of proxy servers based on different factors. So, to choose the right type of proxy, you need to have your business goals in mind.
In general, residential proxies are considered the most secure, anonymous, and reliable proxies. So go with them if you need to perform business tasks such as ad verification and brand protection which require reliability and high anonymity while ensuring your business data stays secure.
While speed is not the greatest strength of these proxies, there are some providers that offer the fastest residential proxies for tasks that require a combination of security, reliability, and speed. Rotating residential proxies are the most secure and private of all so they are perfect for web scraping.
Whatever proxies you choose, make sure you test whether they are compatible with a specific website. Click here to know more about proxy testers.
4. Great customer support
Most premium proxy providers offer great customer support which is important when using proxies for your business. By having someone to contact and get a quick and useful reply, you can solve any technical issue regarding your proxies on time.
So, pick proxies from trustworthy premium providers that offer great customer support 24/7.
To Sum Up
When picking proxies for your business, make sure you have your business goals in mind. You may also want to take a few things into consideration such as the size of the IP pool, the type and geolocation of proxies, and the reputability of the proxy provider.
As an independent platform, it takes a lot of effort to create and curate quality content daily. Our content is totally funded by users like you.
Therefore, if you find information on this website useful, we kindly ask for your support in maintaining the longevity of our platform. If each person who benefits from our website contributes, we can secure a brighter future for our website.
Donate on Paypal or Buy us a coffee if you find the information shared in this blog post useful. Mention 'Coffee' in the Subject. So that I can thank you