With the surge in the usage of mobile phones over the years they have become an integral part of daily lives.
Chances are you have tonnes of personal data saved on your device and now you are looking for ways on how to spy on your cell phone for free. You want to figure out who uses your cell phone behind your back and how. So let's get started.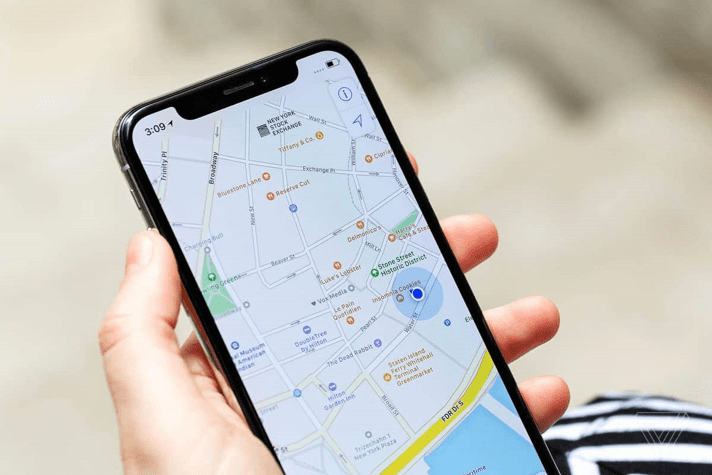 How Can I Track A Mobile Phone?
It might not feel like it, but when it comes to tracking a mobile phone there aren't many ways to do it.
Or at least for normal people who are not as tech-savvy and their knowledge about hacking is limited to what they see in movies.
The two most common ways people follow to track their mobile phone activities are:
1. By Rooting: Rooting is the process by which you gain root access to your android device. After rooting you have access to several services and system permissions that you can use to track your phone easily.
2. Using Tracking Apps: An easier alternative to rooting your phone is using a spyware app to keep track of your mobile phone usage. You only have to install the apps and they do the rest for you.
Why Is It Better To Use A Software Spy For Your Phone?
The downside to rooting your phone is that it's a tough process. It is a very daunting task for a newbie and there are high chances that you are going to mess up the steps.
In unlikely circumstances, you can even end up bricking your mobile phone and sadly, rooting your mobile phone also voids your warranty.
Getting a good spyware software like Hoverwatch is better. You don't have to get in with the nitty-gritty details of rooting and simply installing the app on your mobile will get the ball rolling.
What Is The Functionality Of The Hoverwatch Software?
Available for Android, Windows, and Mac, Hoverwatch is a great monitoring software, and using it is as simple as signing up, downloading the app and you are all set.
By using Hoverwatch you get access to your mobile's call history, real-time location, internet usage, text messages, and camera.
You can also track the usage of social media apps like Facebook, WhatsApp, Viber, Snapchat and Instagram.
The good thing is that you can do all of this without anybody noticing. The invisibility feature helps the app to be near impossible to find, even for people who are very familiar with mobile phones.
How to Spy With Hoverwatch For Free?
Usually, spyware apps are very expensive. But with the recent technology advancements and mobile phone systems getting more documented, the prices for such apps have dropped significantly.
In a way Hoverwatch is free. When you sign up on Hoverwatch you can download the app and use it for free for 3 days. You can use all the available features in the trial period. When the trial period ends it is up to you if you want to continue using the service or not depending on your requirement.
What Features Does the Paid Version Have?
This spyware software is loaded with features and it will be enough for all your tracking needs. The most notable features of the android app are:
Invisible Mode
It wouldn't be a good spyware app if anyone could find it in your mobile, isn't it? When you enable this feature the icon of the app will be removed and you won't be able to find it in your app drawer.
SMS Tracker
Hoverwatch has a very powerful SMS tracker. With SMS tracker you can view all the SMS/MMS being sent or received on your mobile from your Hoverwatch account. This also includes all types of multimedia files being sent through.
Call Tracker
The call tracker allows you to track and record every call on your phone. You can also get the list of numbers with date and time, which is pretty amazing.
Internet History Tracking
You can get information about all the websites that have been visited. It doesn't matter if you are using a different browser or incognito mode, Hoverwatch app can track it all.
Location Tracking
Hoverwatch can help you track the device's location even when the GPS or WiFi has been switched off. You can track this at regular intervals and set the frequency of the tracking.
Monitoring Social Media Accounts
This is the main feature the majority of people are after. With Hoverwatch you can track a wide variety of social media accounts. You can track Facebook, Viber, WhatsApp, and Snapchat. From messages to incoming audio and video messages, you can check it all.
Camera Tracker
This feature is something not every tracker app has. You can take a photo using the front or back camera at any time without the person using it knowing anything about it.
How Quickly Can I Install The Software On My Phone?
Installing this app is as easy as it can get, and you should be done with it in a minute or two.
Before you download the app you need to play around with few settings on your mobile to make sure everything goes smoothly.
Step 1: Disable the Google Play Store's scan feature. You can do this by going to 'Play Protect' settings in your Play Store menu. Disable "Scan device for security threats" and "Improve harmful app detections".
Step 2: Register and create a Hoverwatch account and download the android file from the provided link. Make sure you have enabled the 'Download From Unknown Sources' in your settings.
Step 3: After downloading and a successful install, open the app. Scroll through your preferences and accept the Legal Terms. Choose your tracking options or click on 'All Logs'. Now enter the account details you first used to register on the site and click activate.
Give access to all the permissions it will ask for next and you are done.
If you are rooted then the app will have a few more prompts for you. This all will take less than 3 minutes and you will be done.
Conclusion
A personal mobile phone is full of important data and a single misuse can be catastrophic for many. So, if you are a person who shares their cell phone with some people then spyware software is something you need. You should be able to track the usage of your mobile phone at all times so that you can figure out who uses your mobile and how.
As an independent platform, it takes a lot of effort to create and curate quality content daily. Our content is totally funded by users like you.
Therefore, if you find information on this website useful, we kindly ask for your support in maintaining the longevity of our platform. If each person who benefits from our website contributes, we can secure a brighter future for our website.
Donate on Paypal or Buy us a coffee if you find the information shared in this blog post useful. Mention 'Coffee' in the Subject. So that I can thank you