Want to update Amazon Fire Stick, but don't how to do that? The blog post has step by step instructions on how to do that.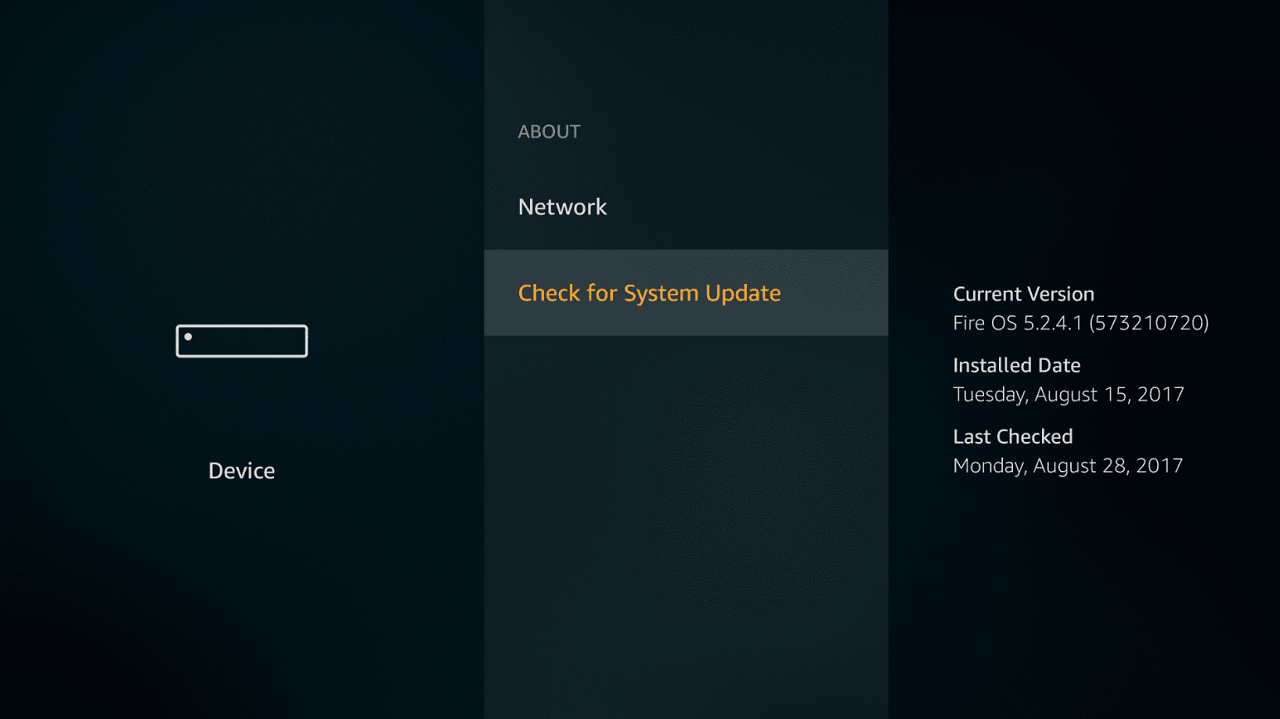 Amazon Fire Stick is a handy device which when connected to your TV let you watch a variety of content which includes TV Shows, Movies, Videos, and play games over the internet connection.
Just like any other internet connected device, it also needs to be updated regularly. Every update includes features and provides security fixes.
The good thing about Amazon Fire Stick is that it automatically download and install the latest update to your device when the update is available and the device is connected to the internet.
Sometimes due to an issue or bug, it is possible that Amazon Fire Stick is not installing the update automatically. In this situation, you can manually check for the latest software update and install it.
In case, you want to download and install the update on Amazon Fire Stick manually, then here' what you need to do:
How to Update Fire Stick from Amazon
The procedure for installing the latest update on your Amazon Fire Stick is super easy, and univerall all across the Amazon Fire devices listed below:
Amazon Fire Stick
Amazon Fire TV Cube
Amazon Fire TV (1st, 2nd, and 3rd Generations)
Amazon Fire Stick with Voice Remote (1st and 2nd Generations)
Here goes the first step:
1. In the Amazon Fire Stick menu bar, you need to select Settings which is available on the right side of the screen.
Alternatively, you can press the home button on the remote and then select Settings.
2. Here, you need to scroll to right and select 'Device'. or 'My Fire TV'
3. Next, you need select About.
4. Scroll down and select Software version.
5. Here, select "Check for System update"
Now the device will start searching for the latest update. If the update is available, the device will automatically download it.
6. Once the update is downloaded on your system, you need to select "Install System Update"
In case, you don't choose to Install System Update, the latest update will install automatically when you reboot your device.
7. Once the update process complete, the device will reboot. In case, due to any reason device fail to reboot, you can do that manually. For that, press select or middle and play/pause button at the same time for five seconds.
Note: Downloading an update on Fire Stick requires active internet connection.
Find this blog post on how to update Amazon Fire Stick useful? If you need further assistance let us know in the comments.
Donate on Paypal or Buy us a coffee or Join Patreon if you find the information shared in this blog post useful. Mention 'Coffee' in the Subject. So that I can thank you.