Looking for a way on how to stop Skype from starting automatically in Windows 10? It is possible, and in this post, you will find out how to do that.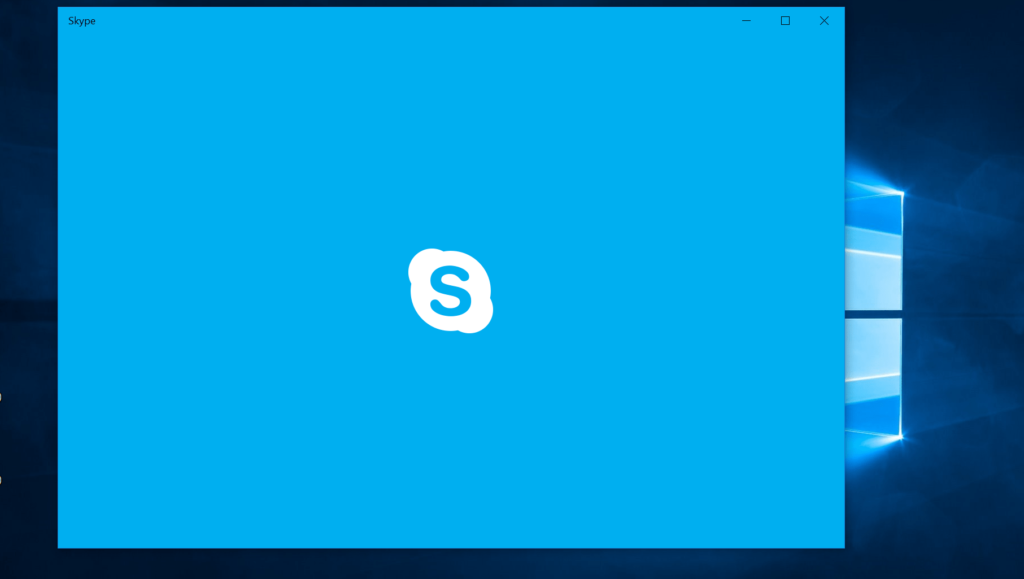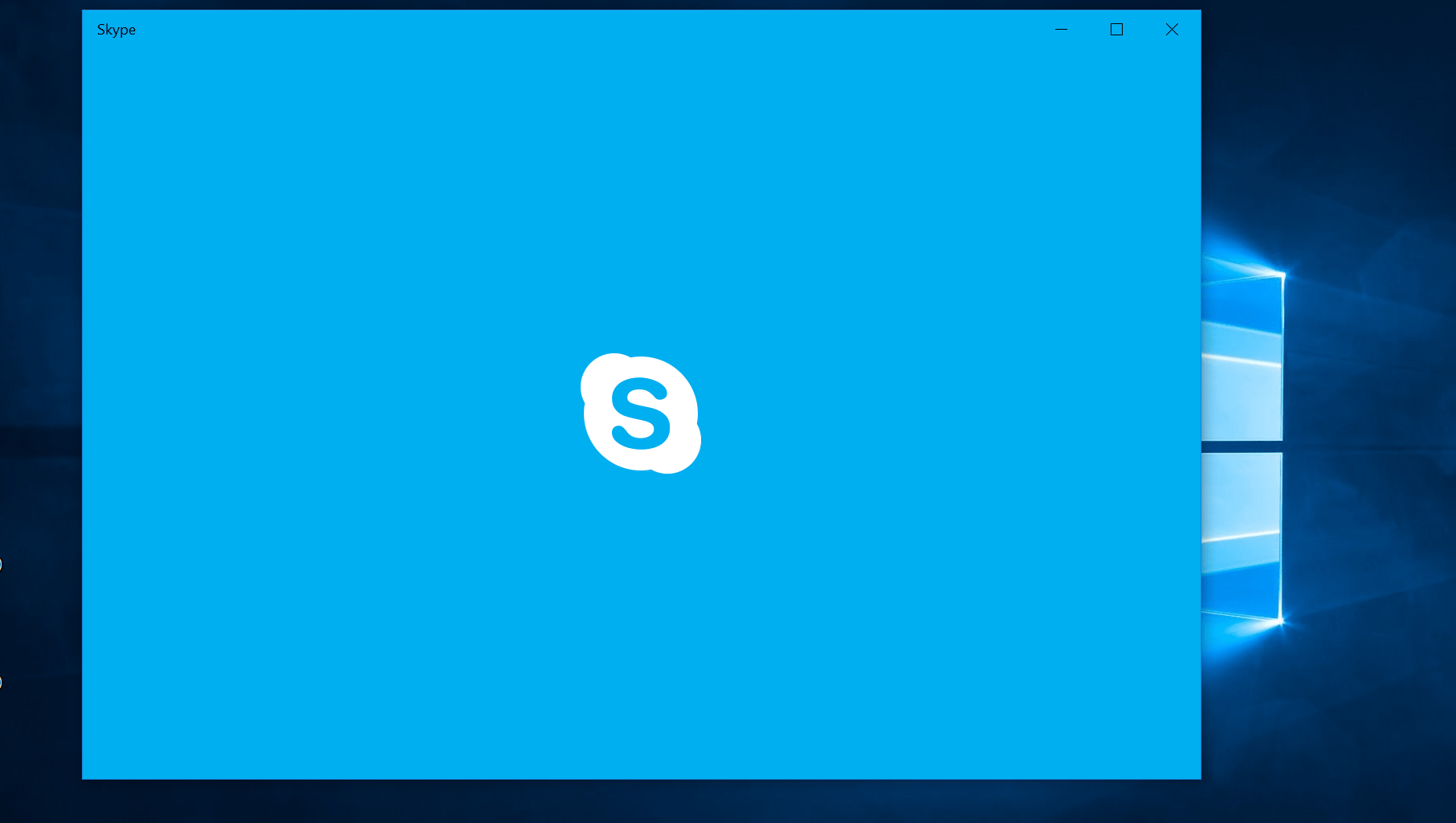 Skype is one of the popular telecommunication software available that let users make free voice calls and video chats between computer, smartphones and related devices.
To get started Windows 10 has baked various useful app and Skype is one of them. No doubt it a nice move from the Microsoft, but there is a problem. Majority of the users are complaining that Skype is starting automatically on the Startup. It launches open up quickly, but lots of users find it annoying.
How to Stop Skype from Starting Automatically in Windows 10
Skype offer two version of the app, Skype for Windows 10 and Skype for Desktop (All Windows verion). Both offer different feature and settings.
Skype app for Windows 10 Only
Unfortunately, there's no option available in Skype app for Windows 10 to manage this setting.
In case, you go Windows 10 Settings > Apps > Startup. If Skype app is missing in Startup app lists, then only thing you can do is to logout from Skype.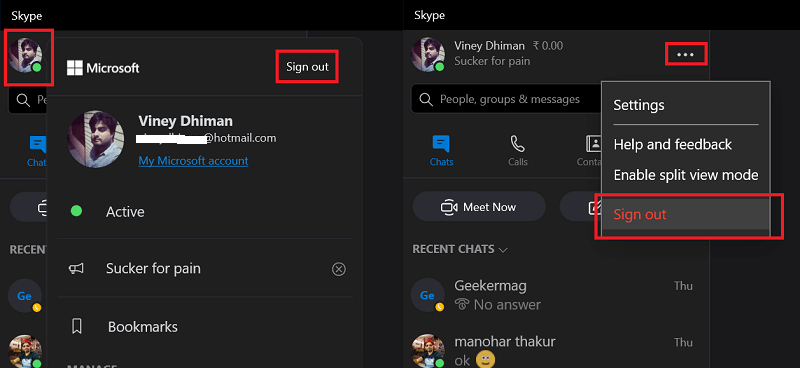 For that, click on the More (..) from the menu Select Sign out. Alternatively, you can also click on the Profile picture icon and select Sign out.
Skype Desktop version (Win 10, 8, 7)
In case, you're using Skype Desktop version app on your Windows 7, Windows 8, and Windows 8.1, then it has a setting to manage the same thing is available in desktop version of Skype. Here's how you can change it:
1. Launch Skype on your computer
2. Click on the Menu (…) icon available on the upper left side and then select Settings.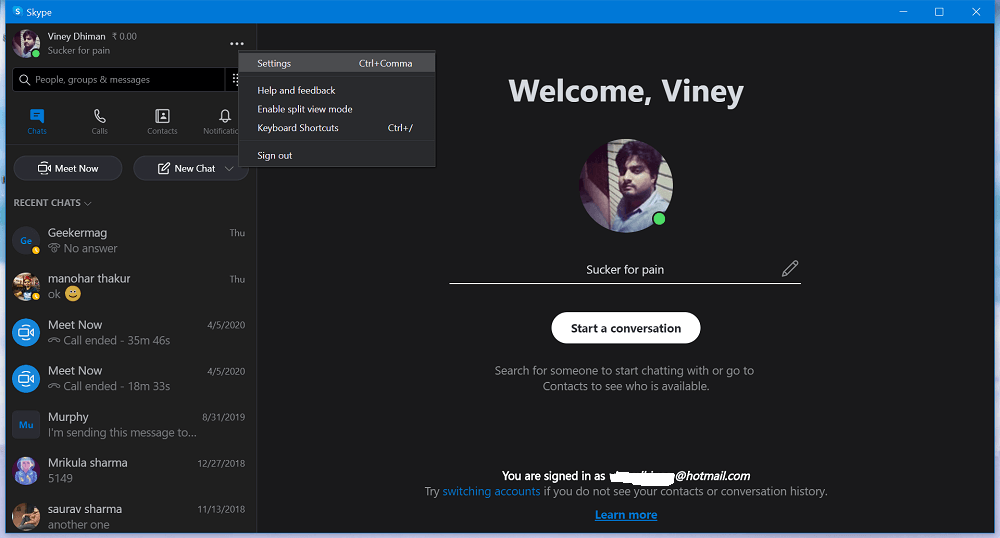 3. In the Settings window, you need to switch to the General from Account and profile. On the right panel, head over to Startup and Close.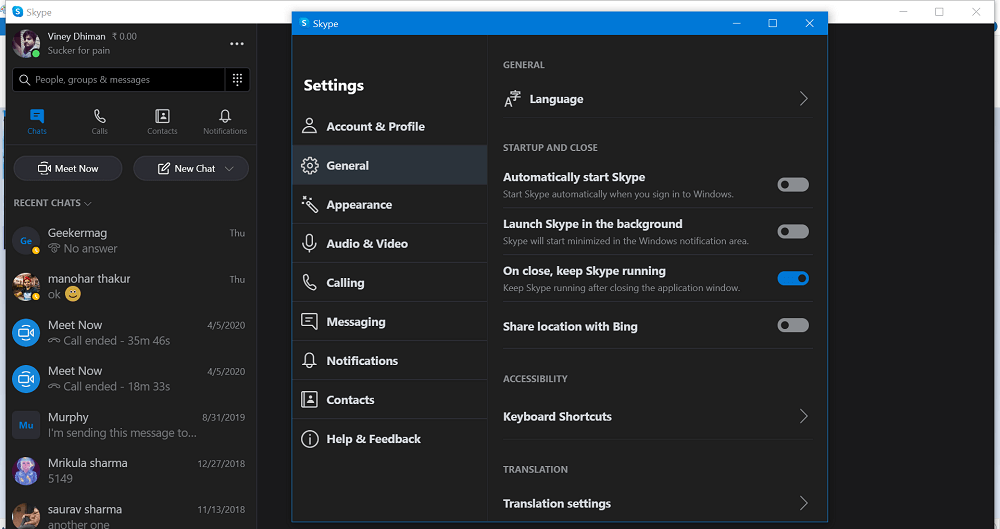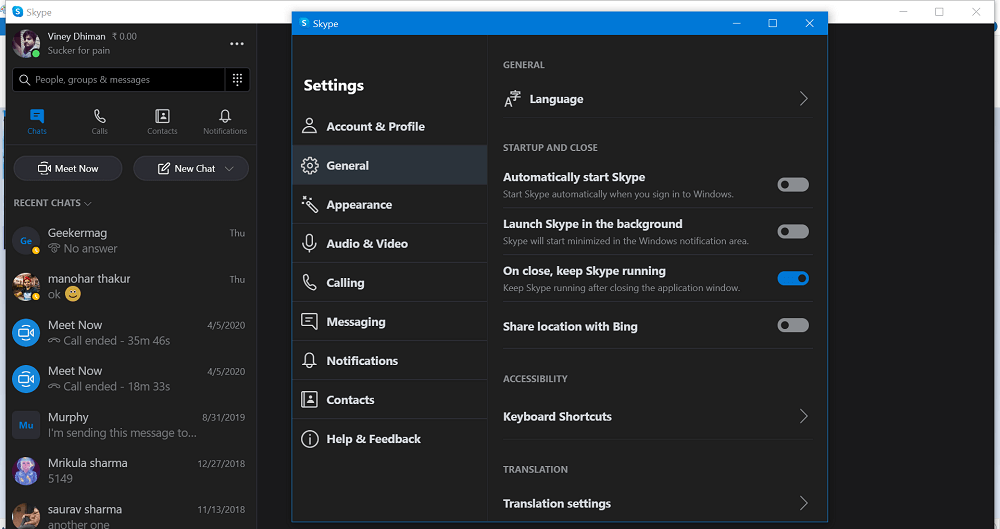 Screenshot for Windows 7 having the setting: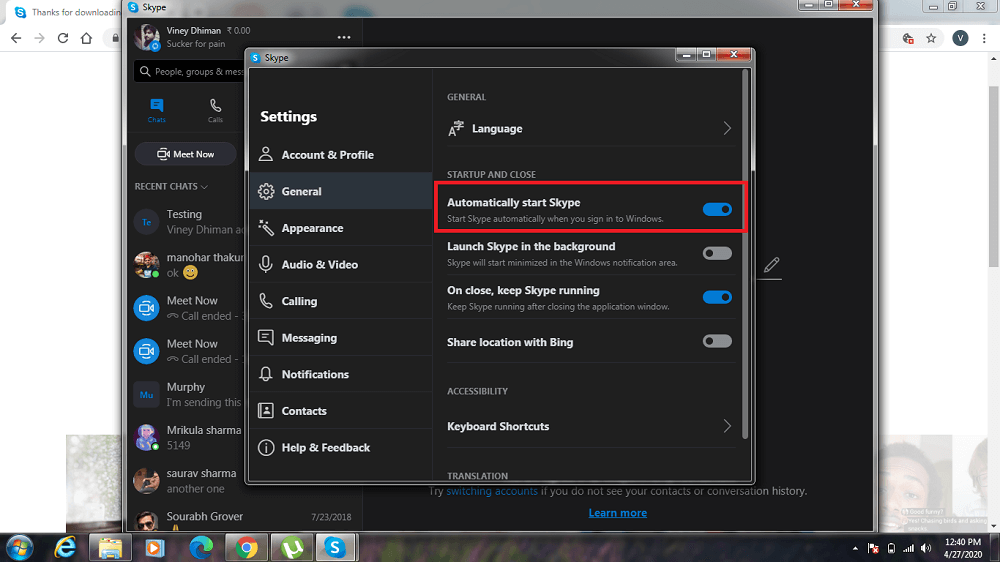 Now move the slider of "Automatically start Skype" to OFF position. This will do the drill.
Next time, you restart Windows 10 machine, Skype will not open up automatically. As simple as that.
This is how to stop Skype from starting automatically in Windows 10 accompanied by Windows 8 and Windows 7. If you need further assistance, feel free to ask us in comments.