In World of Warcraft's earlier "vanilla" days, the amount of effort required to get gold is shrouded in mythology. Even to this day, tales of players who had to farm for an entire month straight simply to earn enough cash to purchase a single epic horse may be heard in guild voice conversations. These players had to earn a certain amount of gold. Since the announcement of Classic, many people have been anticipating the reintroduction of this money-related battle.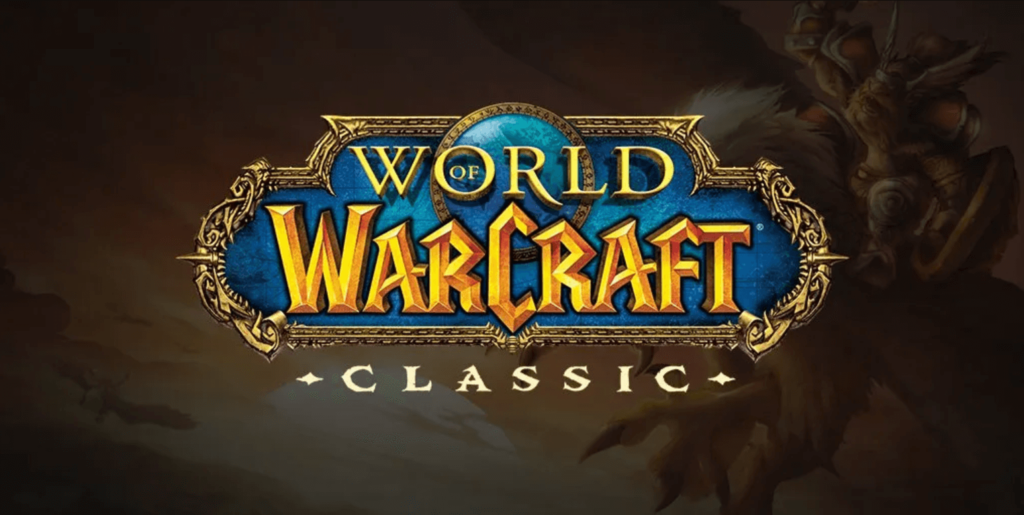 This indicates that prices in Classic are higher compared to those in Vanilla and that there is a significant amount of demand for tried and true ways of producing cash. Because of this, we have made the decision to make the money-making expertise that we have available public by providing this tutorial on how to make gold in WoW Classic.
However, before we dive in, we'd like to remind you that there are surefire and easier ways to have outstanding amounts of WoW Classic gold in your account. There are many companies dedicated to enhancing players' gaming experience by having excellent in-game services that help them achieve virtually any gaming objective they have. Be sure to check them out!
Your Gathering Profession is Key
Herbalism is very helpful owing to the fact that some players may utilize potions practically instantly, especially healing potions as well as defensive elixirs, due to the relatively high danger of death and injury at lower levels in Classic. This is why herbalism is so beneficial.
Because you skin creatures as you slay them, it is possible that you will get less money from the skin, but it will take you minimal time away from leveling. In contrast, you won't have to contend with other players for nodes in the same manner as you do while herbing or mining.
The need for mining tends to increase as players approach closer to the level cap since it is important in multiple professions, including engineering and blacksmithing. However, it is important to keep in mind that the collecting professions in World of Warcraft Classic do not provide experience as they do in the real game. The time spent mining and gathering herbs is time that cannot be spent leveling.
The Gatherer mod, which allows you to monitor herb and mining spawn areas, is handy regardless of the profession you choose to pursue since it opens in a different tab.
You Must Tackle Dungeons for Materials
It is more difficult to farm for rare things in World of Warcraft Classic since a significant number of those items are 'world drops.' This means that they may be obtained anywhere in the game world that is populated by monsters of a specific type or rank. However, there are a lot of materials that are only utilized by crafters and that are helpful to farm and frequently sell. These materials spawn in dungeons, which are the only place in the game where there are no other competitors.
The ability to either slay the creatures in the dungeons oneself or remain undetected by them is essential for harvesting the many resources that may be found there. Since of this, the majority of farming of this kind is performed by rogues and druids because they have the ability to move about undetected. Then there are powerful solo classes like Hunters and others, who are able to kill anything that has a chance to drop something worthwhile.
Gathering is a necessary ability for some types of dungeon farming: One example of a popular commodity is Fadeleaf, which rogues demand because it can be included in their vanishing powder. The Scarlet Monastery, like with other dungeons, includes spawn spots that are conveniently located and simple to approach for stealth and herbalism-focused classes. The Scarlet Graveyard is the location in which Grave Moss may be grown with the greatest degree of success. It is not difficult for Rogues as well as Druids, to harvest Dark Iron Ore in the Blackrock Depths, particularly in the lengthy passage that leads to Bael'gar.
Consider Another Character as an Enchanter
The best method to reap the benefits of a rested experience is to have two characters actively leveling at once, and having an enchanter as one of them is a great idea. Your enchanting ability has to improve as you level this character if you want to keep disenchanting high-level objects.
To save time and energy when leveling your main character from 1 to 60, attempt to master some simple disenchanting techniques before moving on to more advanced ones. In most cases, the effort required to create enchantments of lesser levels is not worth it (end-game enchants are another thing altogether). Compared to the blue and green equipment they originate from, enchanting materials may be rather valuable.
It's clear that farming gold in World of Warcraft Classic is a challenging and time-consuming endeavor; you shouldn't put too much pressure on yourself to achieve the highest possible gold production rate. Take frequent pauses to get some fresh air and exercise, eat, watch Netflix, or engage in other enjoyable activities inside the game that has nothing to do with farming.
As an independent platform, it takes a lot of effort to create and curate quality content daily. Our content is totally funded by users like you.
Therefore, if you find information on this website useful, we kindly ask for your support in maintaining the longevity of our platform. If each person who benefits from our website contributes, we can secure a brighter future for our website.
Donate on Paypal or Buy us a coffee if you find the information shared in this blog post useful. Mention 'Coffee' in the Subject. So that I can thank you