It seems like a new issue surfaced Chrome and Edge browser as lots of users are reporting about Aw, Snap! page with STATUS_ACCESS_VIOLATION error code when they trying to open websites.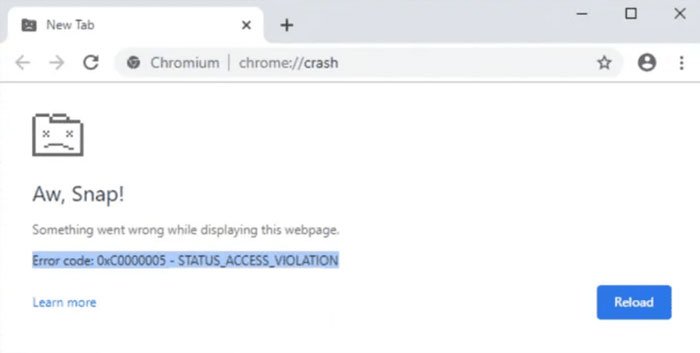 According to various reports, users start seeing this Aw! Snap page with error code STATUS_ACCESS_VIOLATION after updating to Chrome and Edge v81. As of writing this blog post, the reason is unclear what caused the issue.
Some users reported that they to fix the issue they have:
Refresh the page multiple times
Try to troubleshoot the issue by enable or disabling extensions
Reset the browser to default settings
Create a new user profile
Re-installed the browser
Some users even go to the extent that they have re-installed Windows 10 in hope that going this will fix the issue but failed to fix the problem. You can check various reports shared by users on Chrome support thread here, here, and on Reddit.
The reason of concern is that it's not clear what causing the issue Windows or Chrome update? Apart from this, Google recently rolled out latest update Chrome v83, but same issue is still not fixed.
Fix – STATUS_ACCESS_VIOLATION in Chrome and Edge
In case, you're still facing the issue, then here's how you can temporarily fix the issue by solution shared by the user on Google support and it looks like it working for both Chrome and Edge browser. Here's what you need to do:
For Chrome browser
On your computer, you need to head over to the following folder: c:\Program Files (x86)\Google\Chrome\Application.
For Edge browser:
On your computer, you need to head over to the following folder: C:\Program Files (x86)\Microsoft\Edge\Application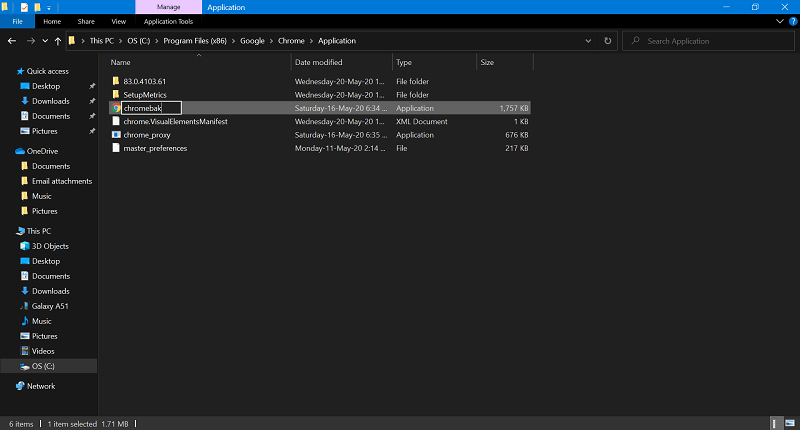 Here, you need to rename Chrome.exe and msedge.exe (depending on browser) file to anything. For example; Chromebak and Edgebak
Relaunch Chrome and Edge browser.
There's an alternate solution which worked for some users. In case, you have installed Tampermonkey, visit chrome://extensions
Next, locate the extension and remove it Chrome browser.
In case of Edge browser, visit edge://extensions/, locate Tampermonkey extension and remove it.
Some users also reporting about they seeing error code: STATUS_INVALID_IMAGE_HASH in Chrome v81
We will keep the eye on this issue and as soon as we get something, whether it's a solution or patch from the company we will update it.
You might be interested in reading blog post on – How to Fix Error Code: "sbox_fatal_memory_exceeded" Chrome
Don't forget to share with us, if any of the method discussed above helps you, as it will helpful for other users too.