There's a new security option available for Chrome browser using which users can reports about malicious websites.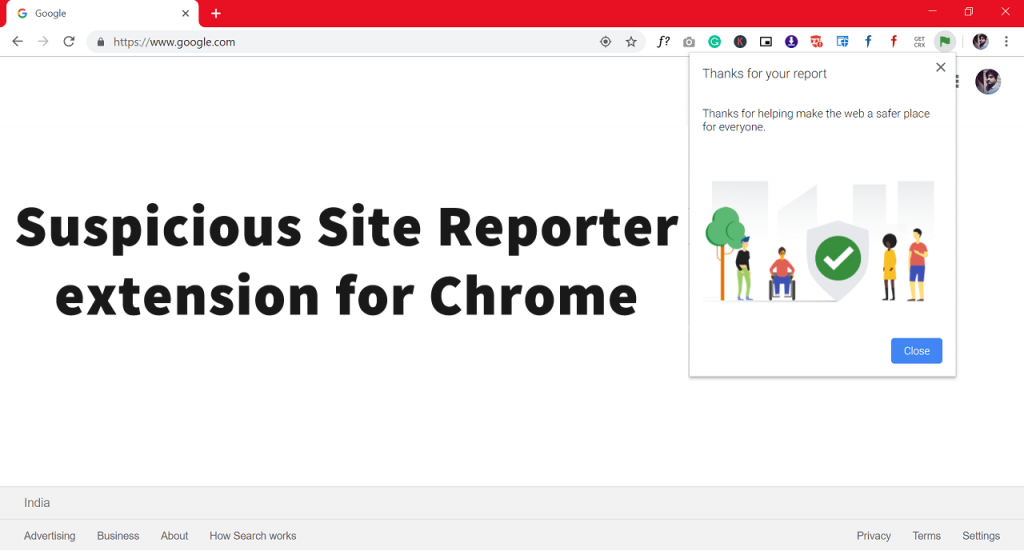 A few days after we shared with you about the "Report unsafe sites" options which Microsoft added in their Chromium-based Edge browser, it let users report malicious and unsafe sites.
Following this, Google also launches a similar option for Chrome for desktop but in the form of extension which is available on the Chrome Web Store.
Suspicious Site Reporter is a chrome extension which when installed in Chrome (but also in Edge Chromium or Opera ), let users send feedback or report suspicious sites to safe browsing.
You can install Suspicious Site Reporter extension just like you install other extensions on Chrome browser.
Report Malicious Sites using Suspicious Site Reporter
1. Download and install the Suspicious Site Reporter extension on your chrome browser.
In case, you want to check the source code of the extension then the extension is also available on the Github.
2. Next, visit any website and then click on the extension icon which is available on the Chrome browser extension area, which is available on the upper right corner.
3. A quick dialog box will open up, giving you details about the sites. You can check the following screenshot: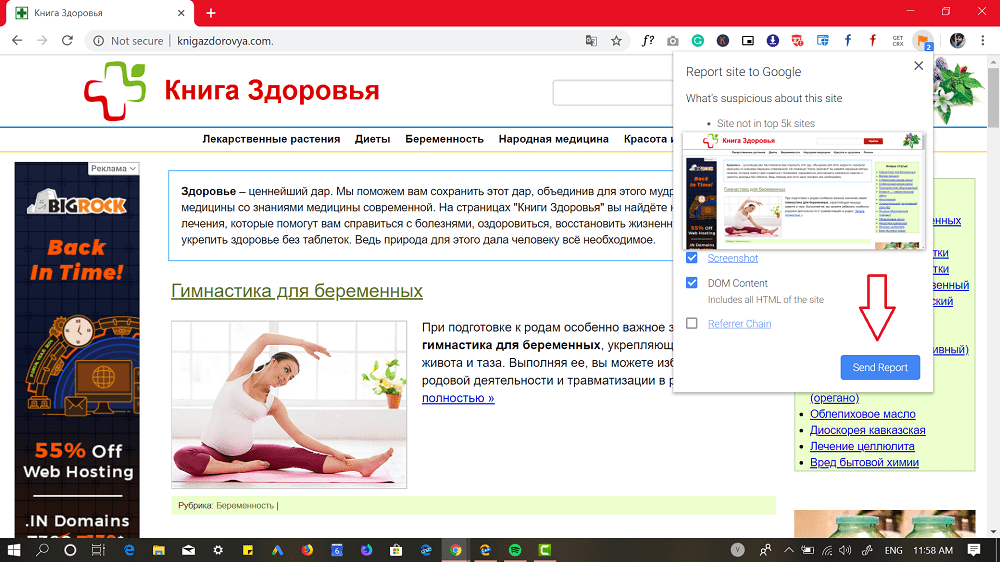 What suspicious about this site section will provide you reason, why to call particular site suspicious.
You can also click on the Screenshot option to take the screenshot.
4. To report the site, click on the Send Report button. It will take a few seconds and give you confirmation that you have successfully sent the feedback.
What are your thoughts about Chrome Suspicious site reporter extension? Find it handy? We would like to know your thoughts in the comments.
Source – MSPowerUser
Donate on Paypal or Buy us a coffee or Join Patreon if you find the information shared in this blog post useful. Mention 'Coffee' in the Subject. So that I can thank you.