Google's .new extension is helping users to find almost every feature within a limited range. If a user has a new thought of action which leads to the creation can easily reach users with a memorable .new domain representation.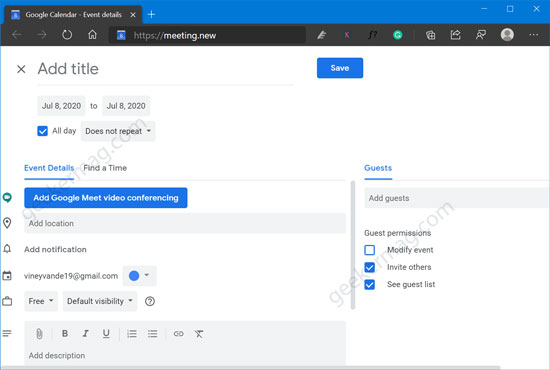 Currently, top world-class service providers like Medium, Spotify, Canva, eBay, Bitly, Stripe, OVO Sound, Coda, and GitHub have enrolled in this service. Soon more will definitely take advantage of this feature. Apart from this popular online office suite from Microsoft and Google also part of this new evolution.
The purpose of releasing the '.new' the feature is to make it easier for users to perform new actions quickly and save lots of time. As of writing this post, these are the service enrolled under .new feature:
Microsoft Office
Google
Spotify
Github
The list not ends here, there are lots of explore more at whats.new.
Setting up Google's .new
Simply put up your creation online with few clicks. Remember, it should be reliable for the user's benefits. Basically, '.new' extension is a way to redirect towards your main application online.
You have to maintain the registration policy in order to maintain your product online with '.new'. 
The feature was first introduced back in Oct, 2019 and according to the information on the site, the feature will be generally available July 21, 2020 onwards.
What are your thoughts about Google .new shortcut feature? Let us know your opinion in the comments.
Thanks Chrisoncode for the tip!
Donate on Paypal or Buy us a coffee or Join Patreon if you find the information shared in this blog post useful. Mention 'Coffee' in the Subject. So that I can thank you.